Brianna Marie Sue McNicol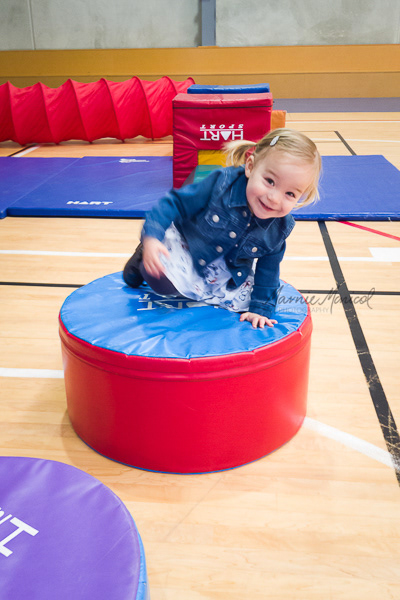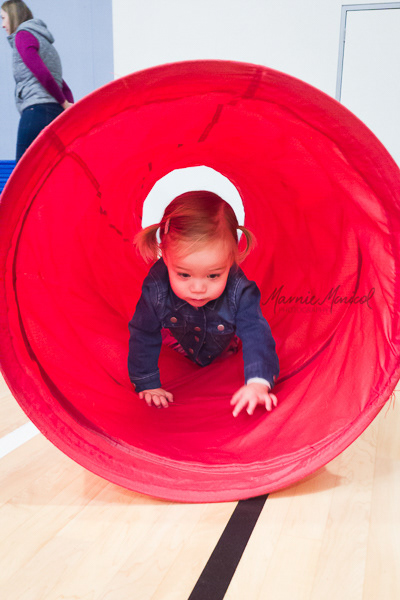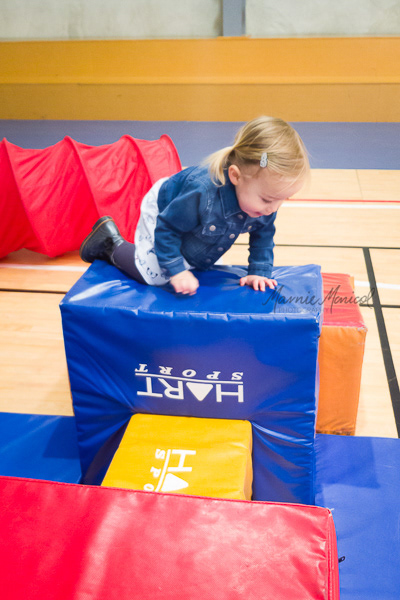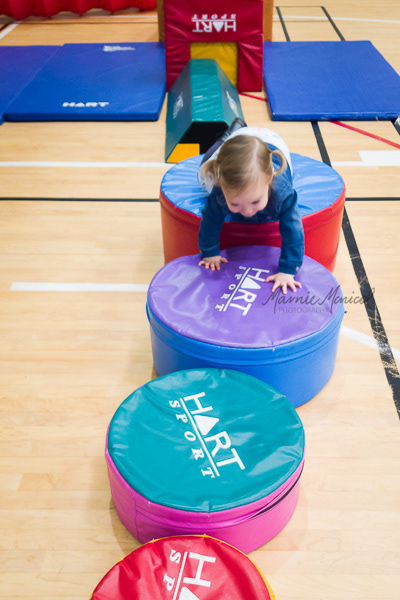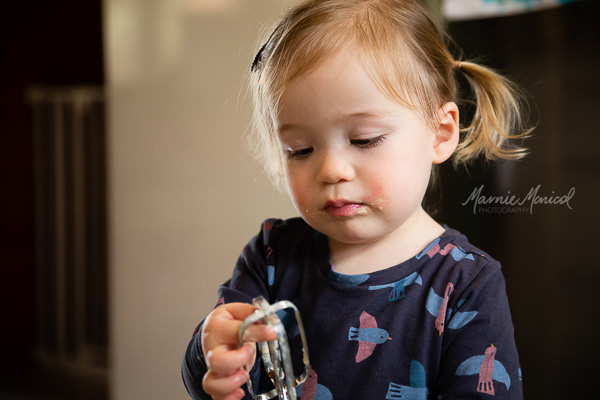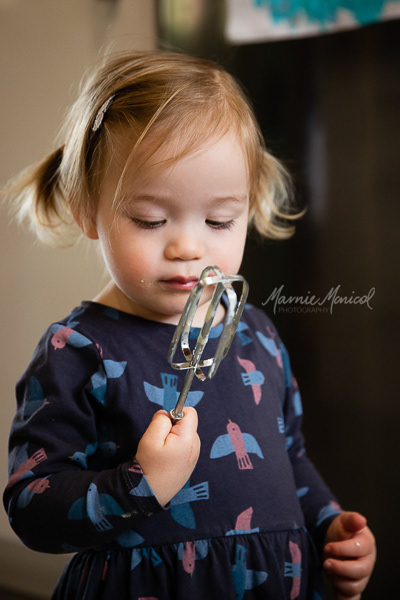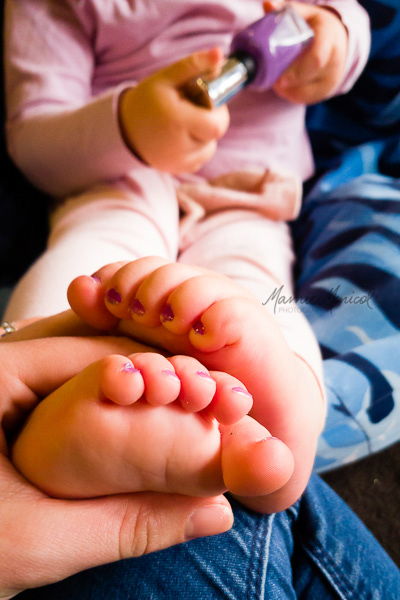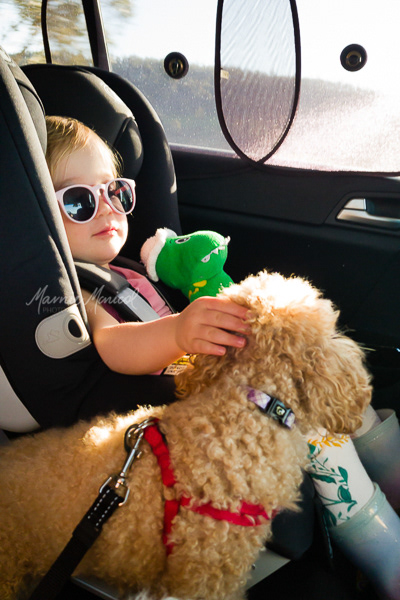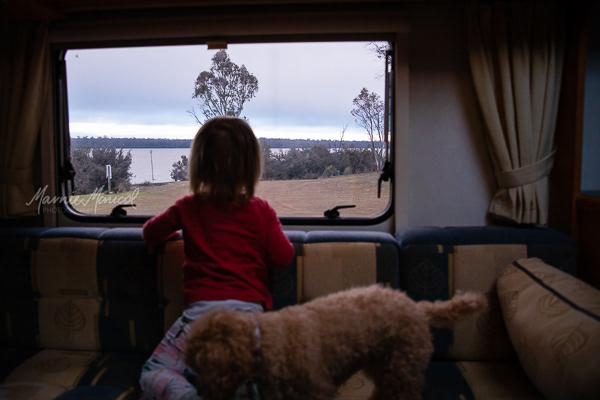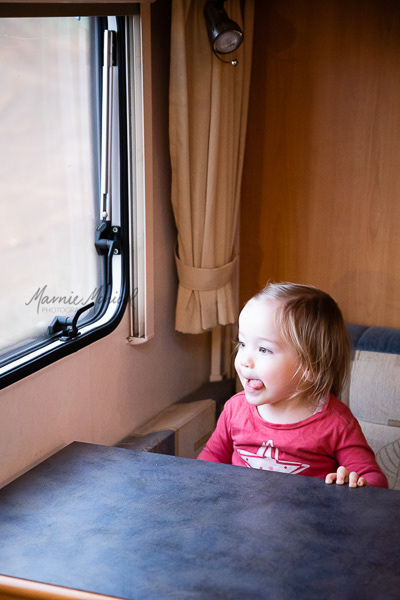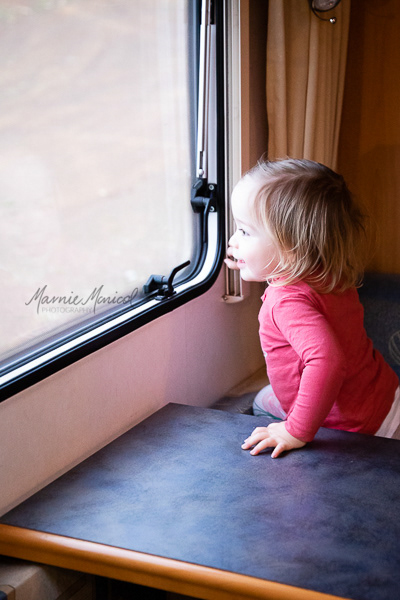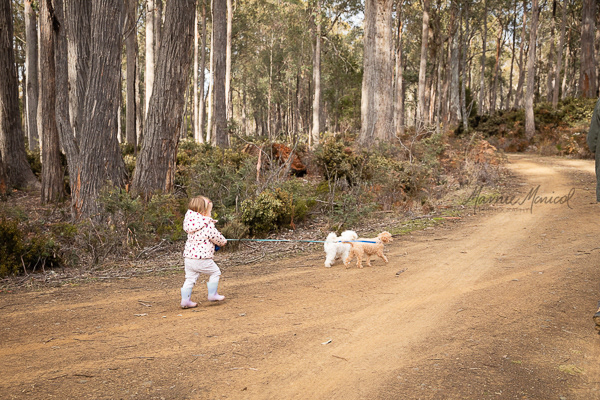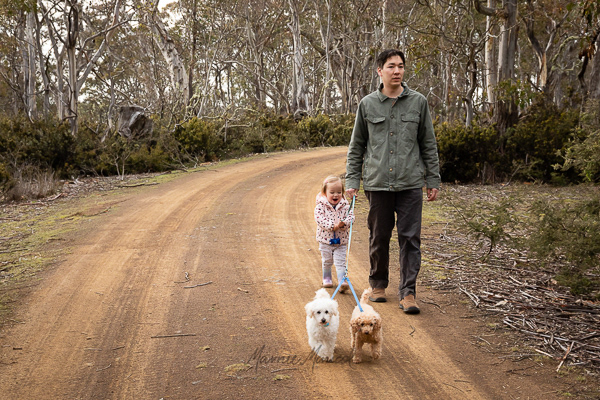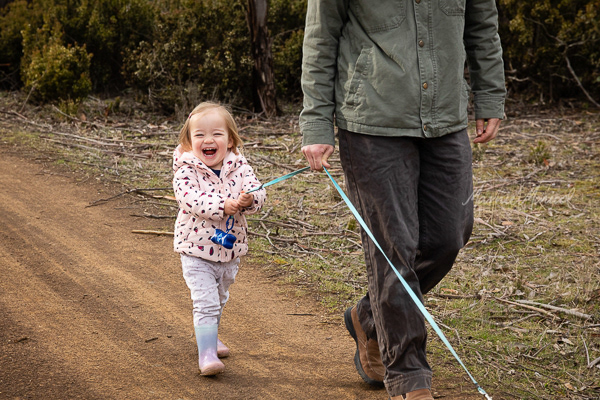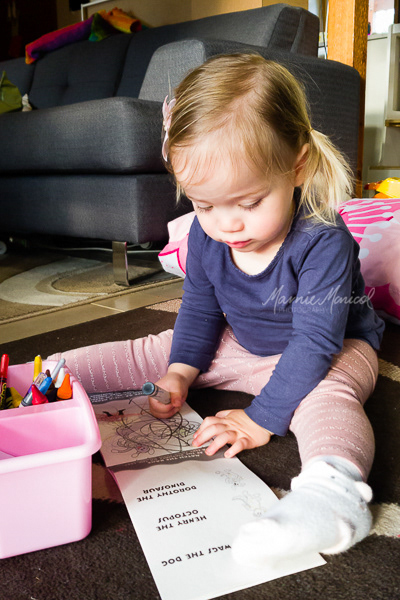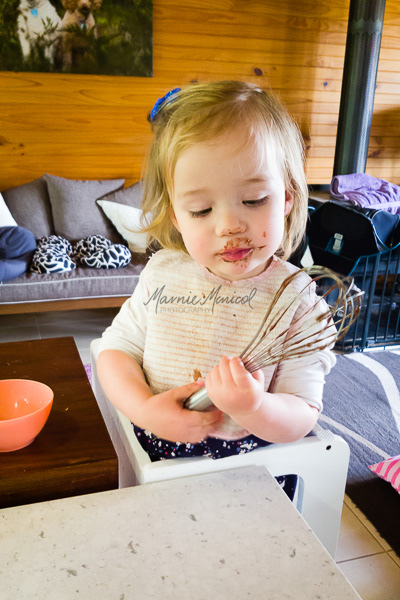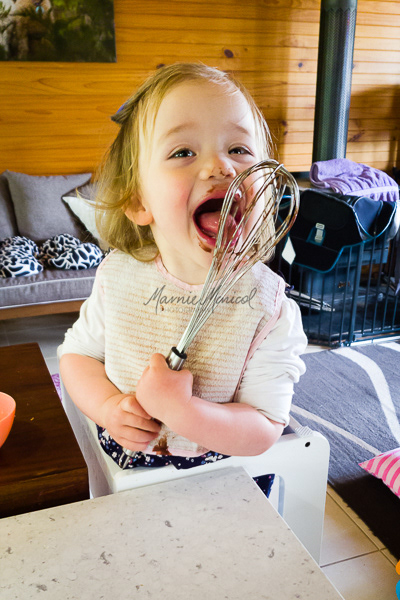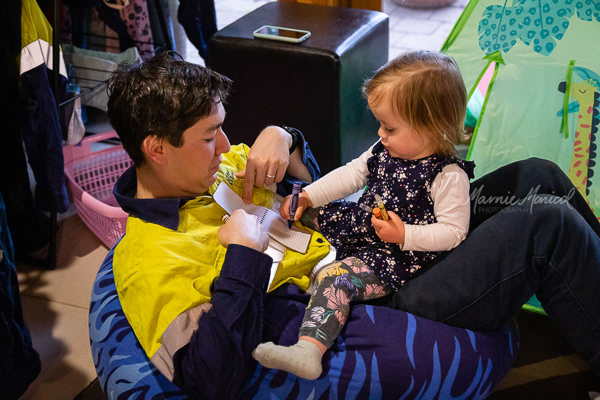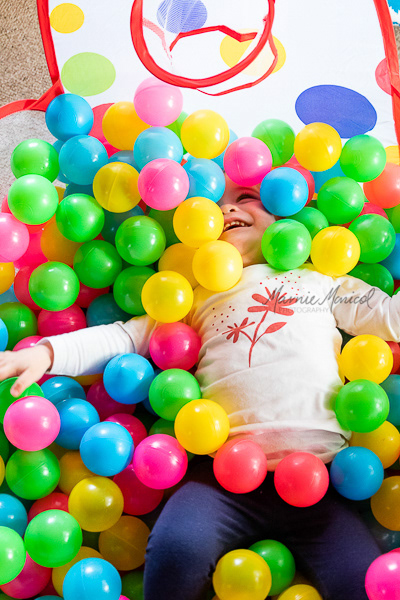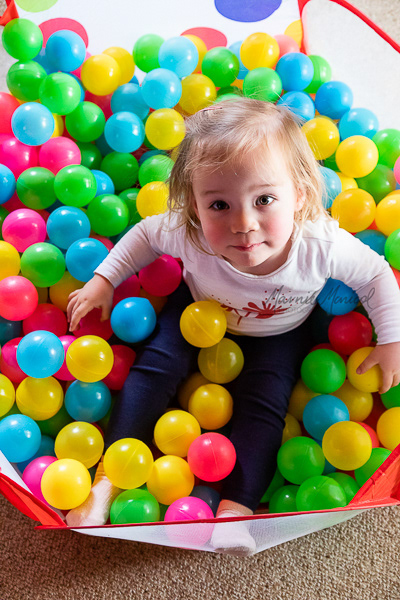 23 Months ~ Having a go at the obstacle course at school, licking beaters, first toenail polish (a HUGE milestone for us!! She hates anyone touching her feet and we had to work very hard after physio and podiatrist visits for another issue to get to this point), chilling out while waiting for toenail polish to dry, patting Java in the car on our first caravan trip, our first caravan trip, walking the puppies while away for a night, babycino with Granma at our favourite place before they closed, colouring in, licking more beaters, colouring in on Daddy, and playing in her ball pit. 
Twinkle, twinkle, little star.
In heaven with ALL the Dorothy toys!!
Water baby playing in our creek.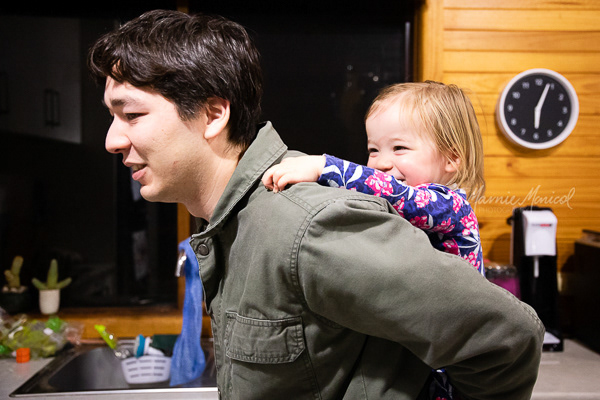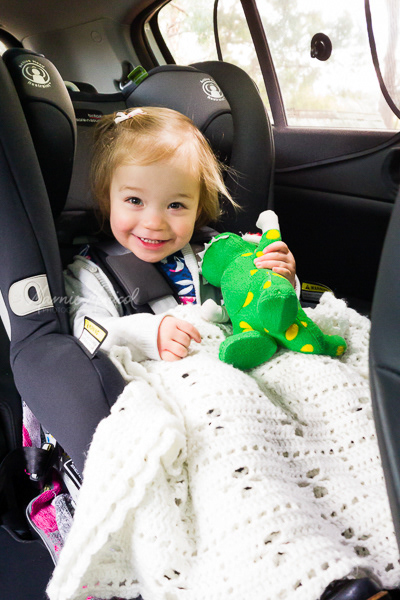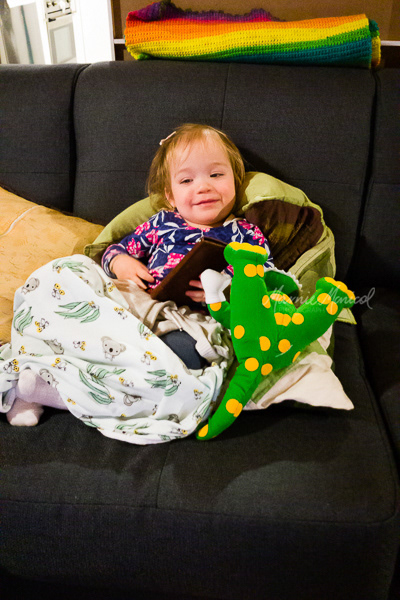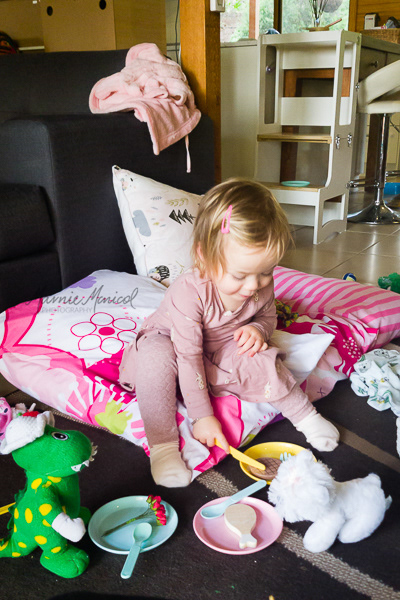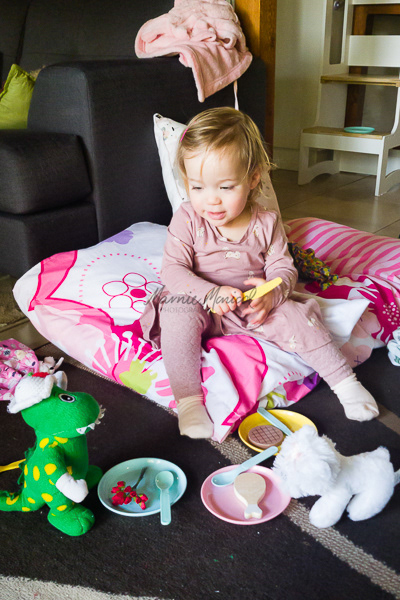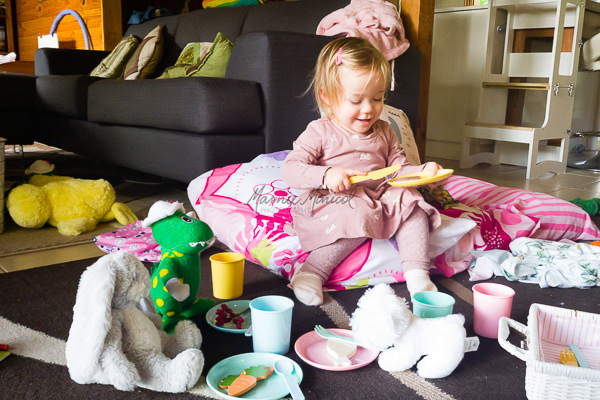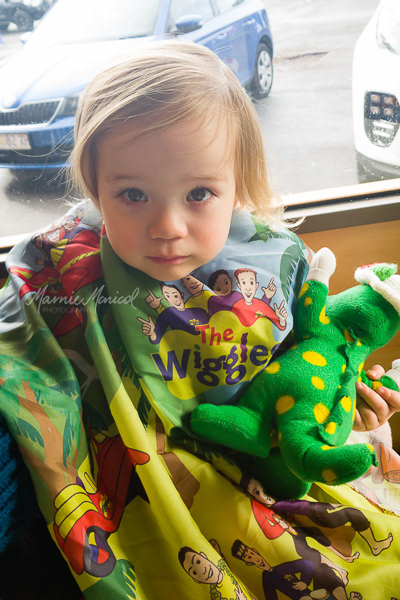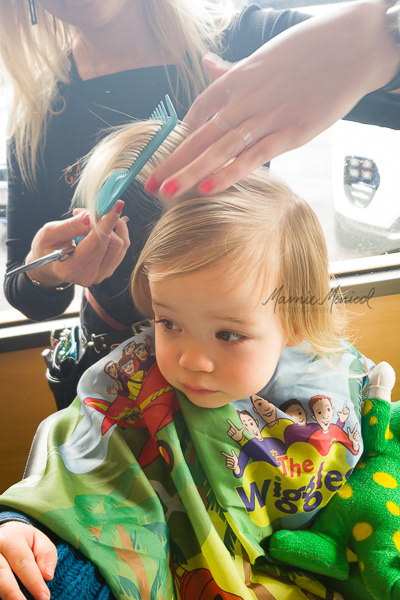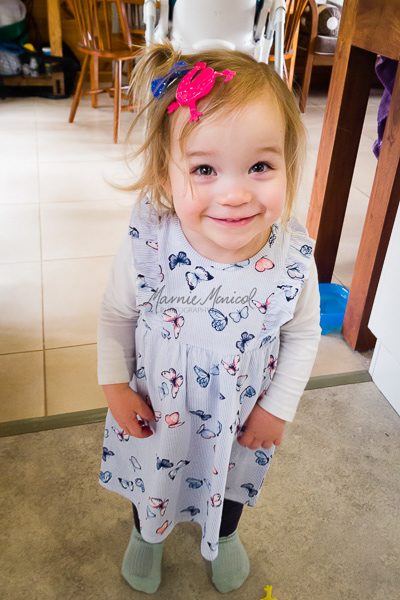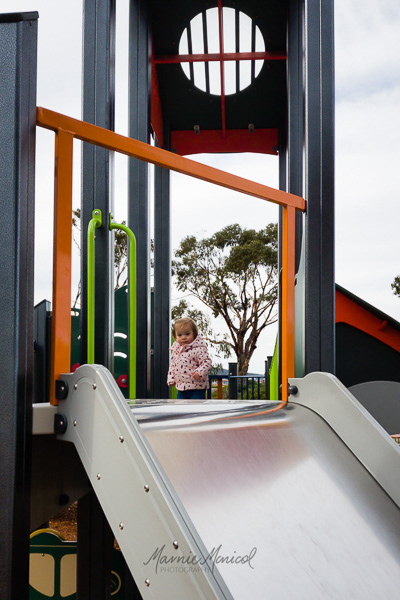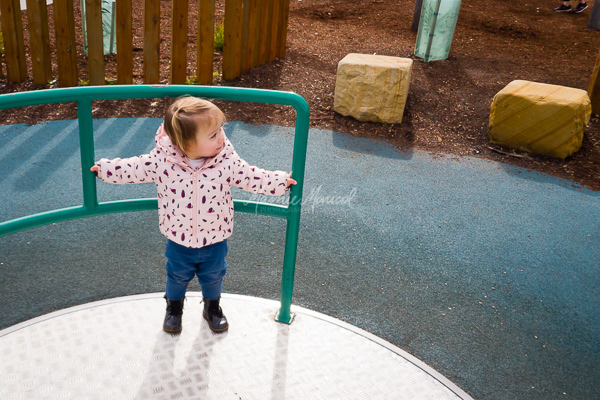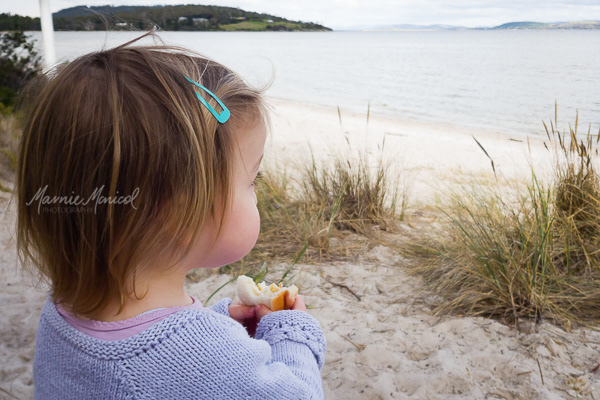 22 Months ~ Piggyback rides with Daddy, happy about having her car seat turned around, chilling on the couch with all the important things, picnic time because we don't do tea parties here, first hair cut (more of a trim), the new trend in hair accessories, playing at the park, and picnic lunch at the beach. 
A special message for Poppa. 
The 'Brianna Dance' has been updated - signature dance move!!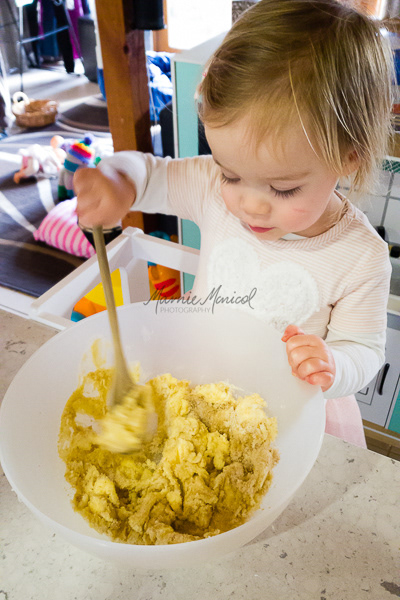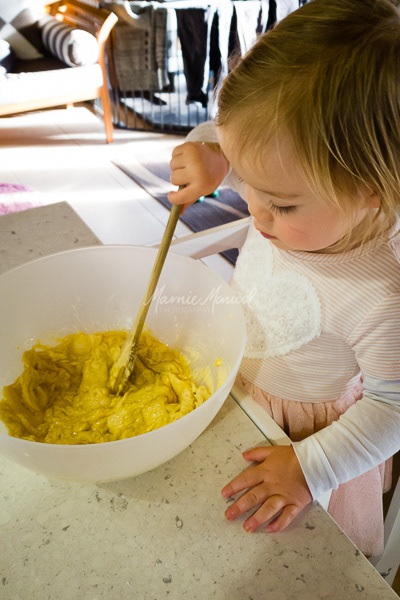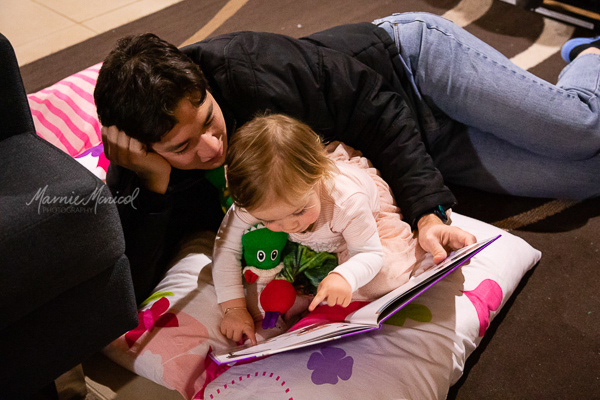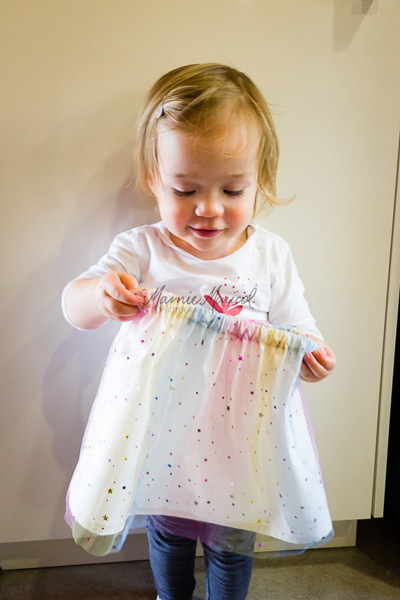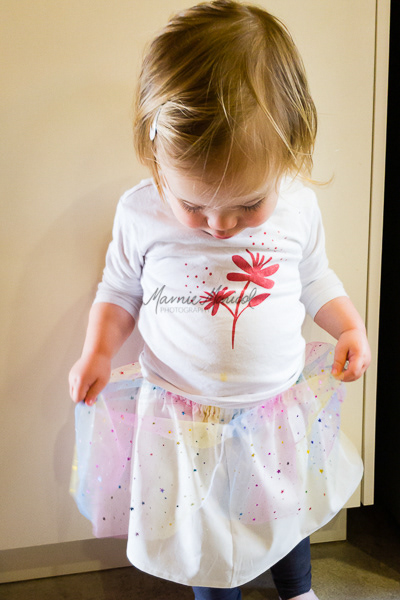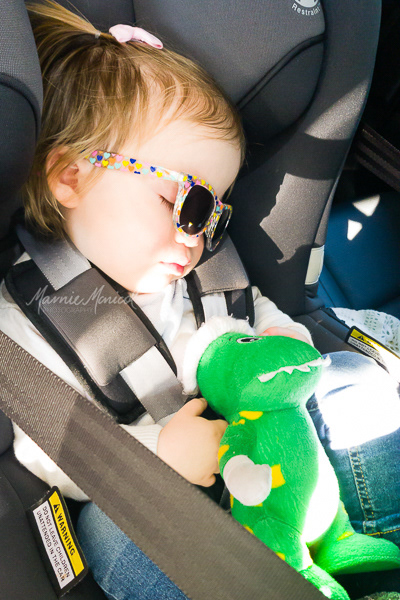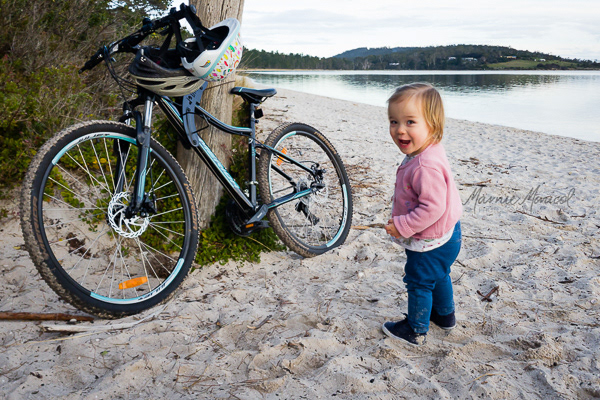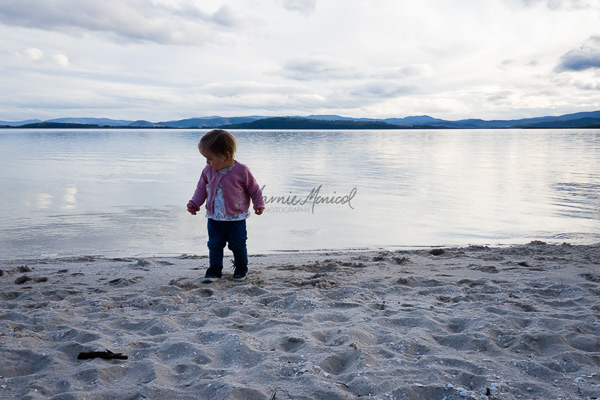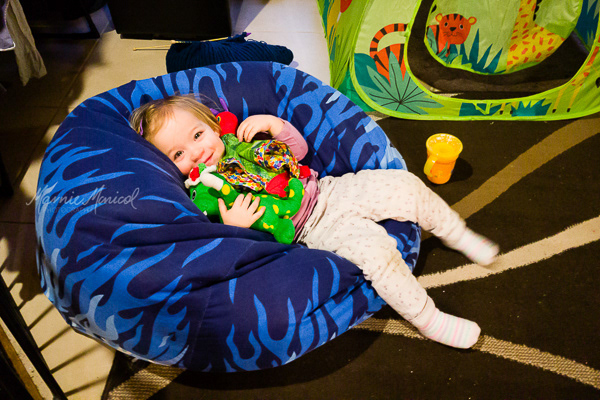 21 Months ~ Making biscuits, reading books with Daddy, checking out the skirt that Mum made, exhausted after appointments, first bike ride to the beach with Mum, and chilling on the bean bag.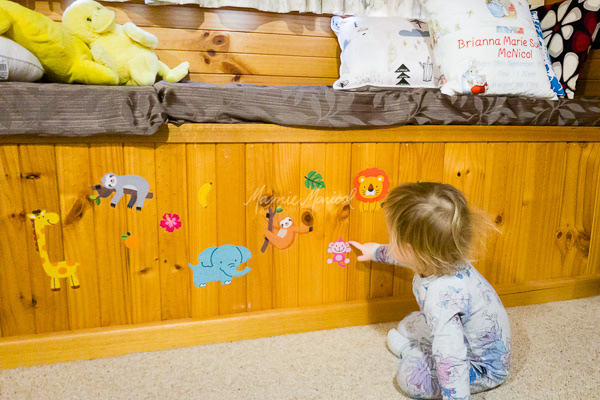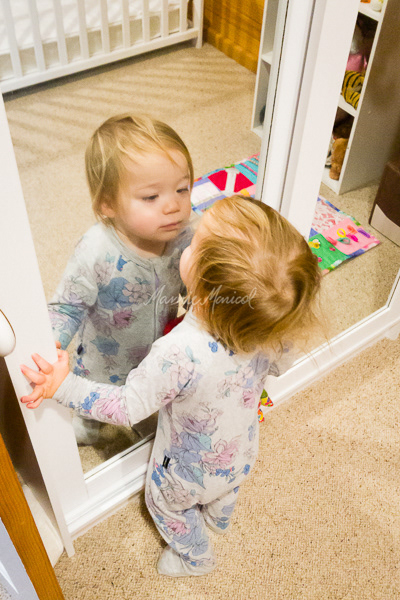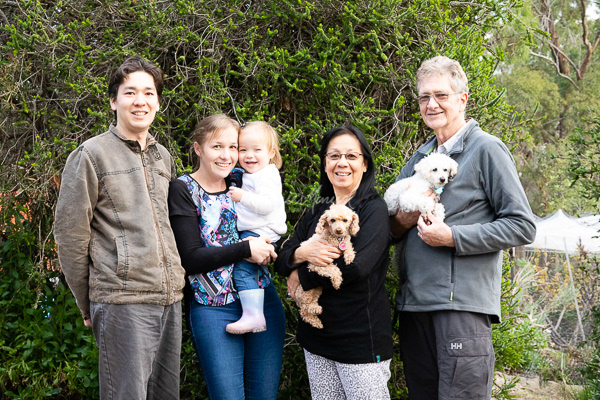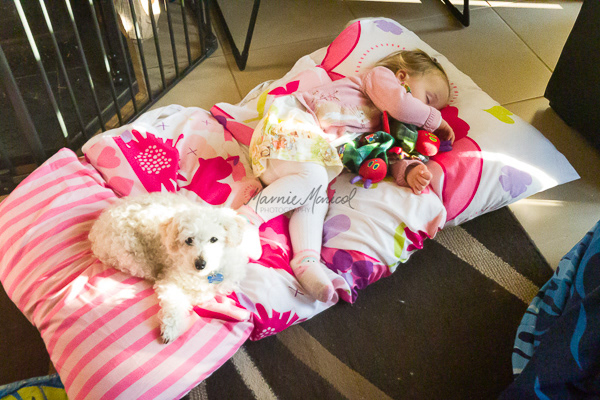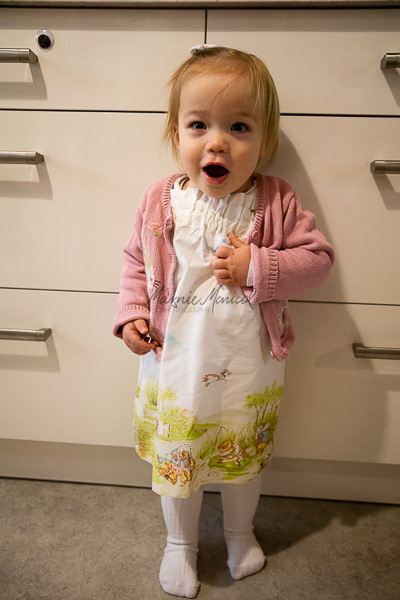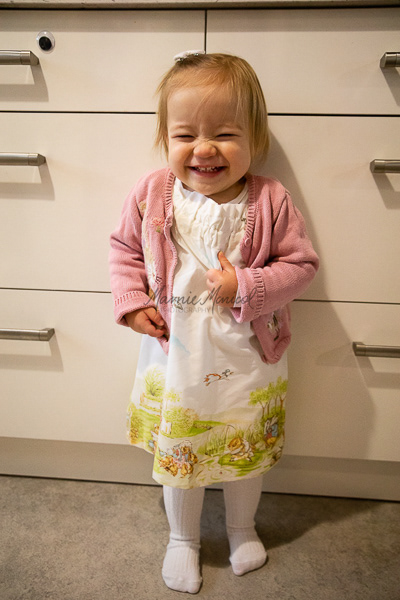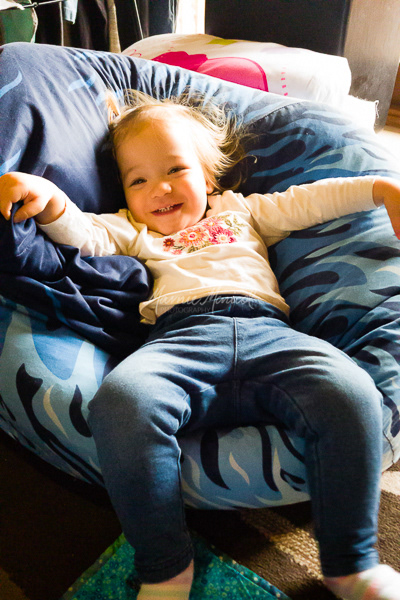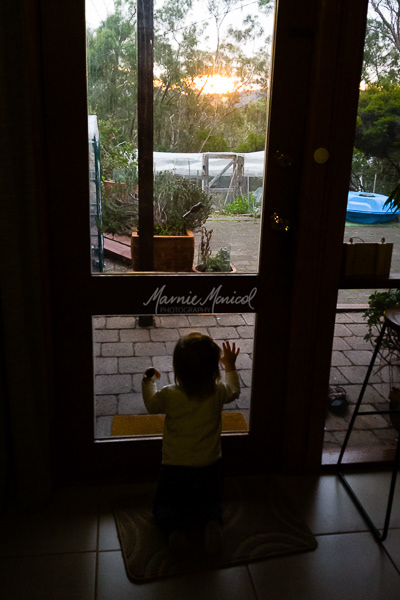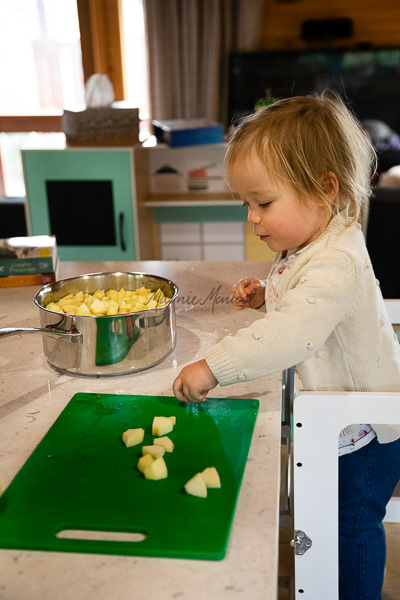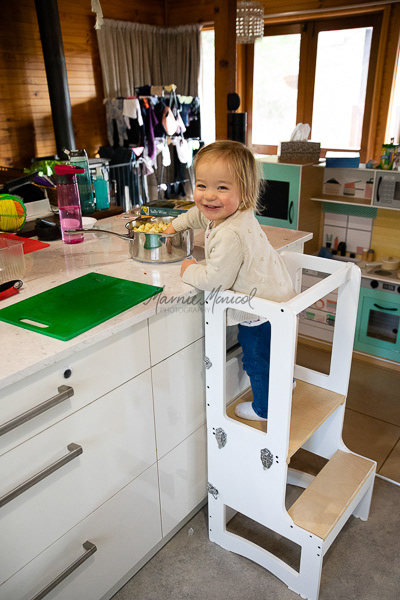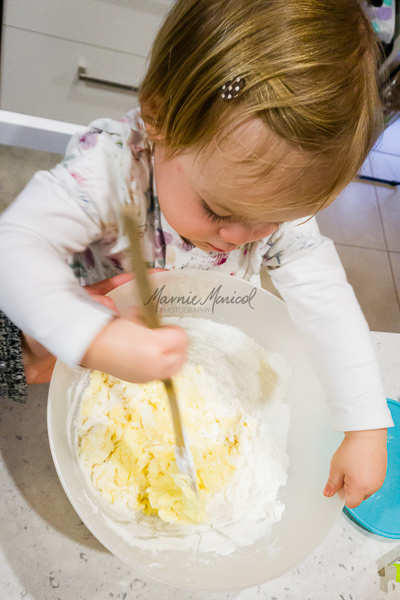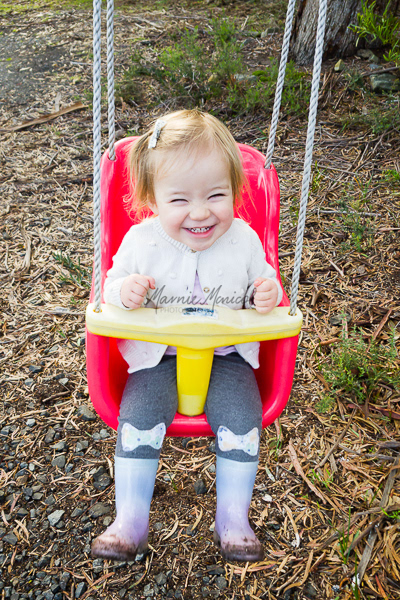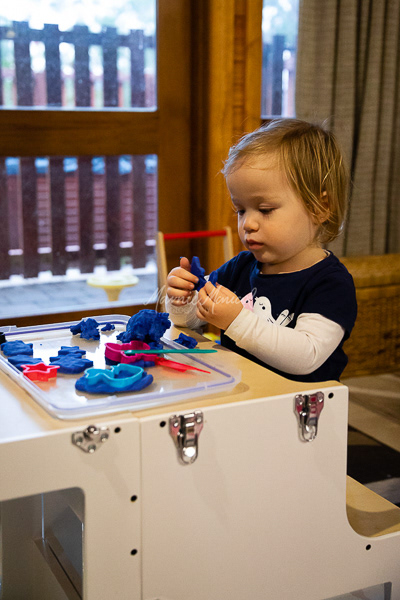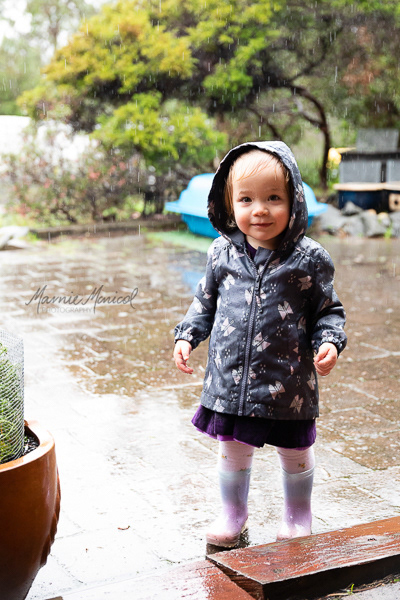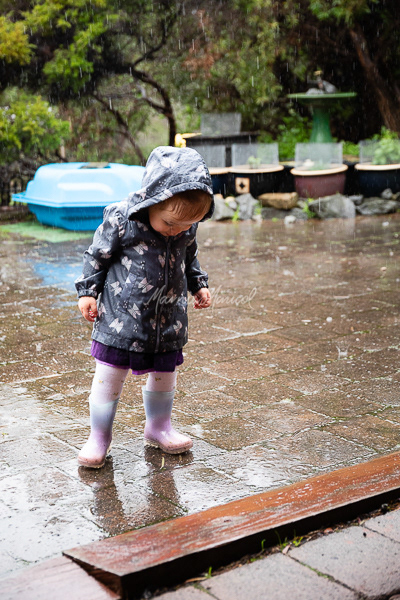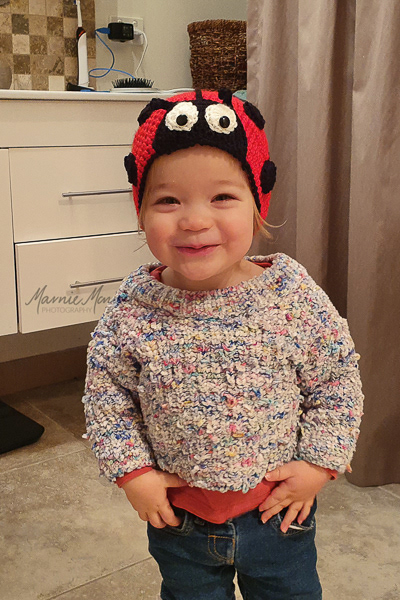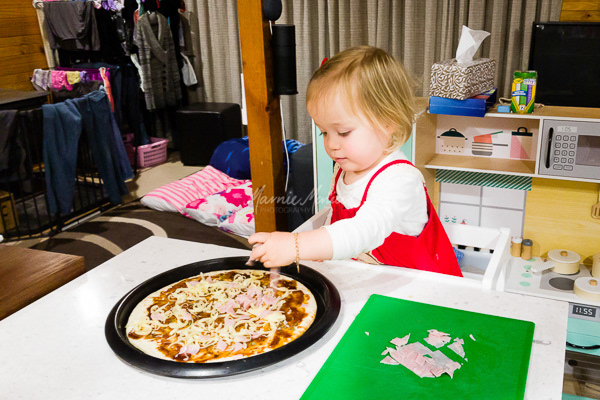 20 months ~ After spending her first night in her very own big girl bedroom, showing off the wall stickers we put up in her bedroom, giving herself kisses in the mirror, family photo with NaiNai and Oompa, Milo busted sleeping close to Brianna (he claims he doesn't like her much), wearing Aunty Skye's Peter Rabbit "dressed", chilling on the "bean-gag", looking out the front window because "sun bed... dark", cooking with the help of her new and amazingly awesome learning tower, showing off her cheeky face while swinging, playing with playdough with the learning tower in table mode, playing in the fountain ("do not... sand... fountain!"), playing in the rain even though it's freezing, being a ladybug with the beanie Mum made, making a pizza ("some there, some there"), rocking pigtails while picking up our groceries, and 'vacuuming' with Daddy using her toy duck. 
Mum caved and introduced Dorothy the Dinosaur... Now Brianna is making Aunty MeeMee proud!!
Teddy bear, teddy bear...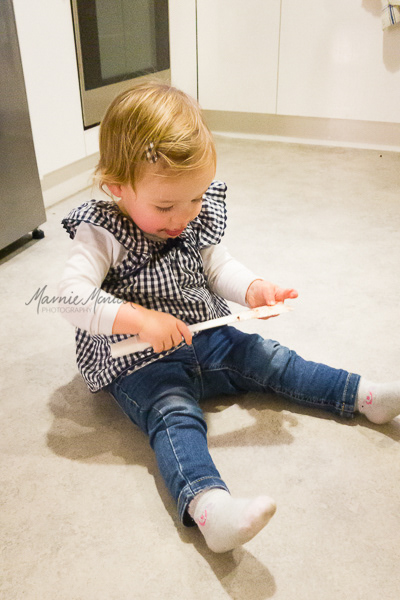 19 months ~ Licking the spoon, and zoomy "car" rides.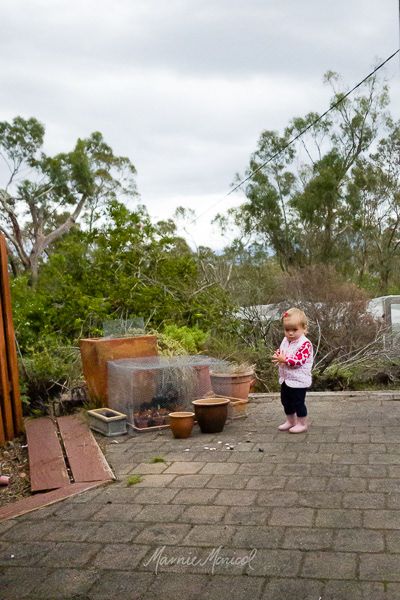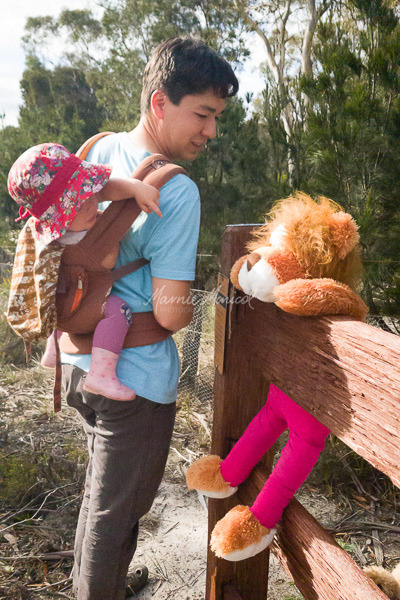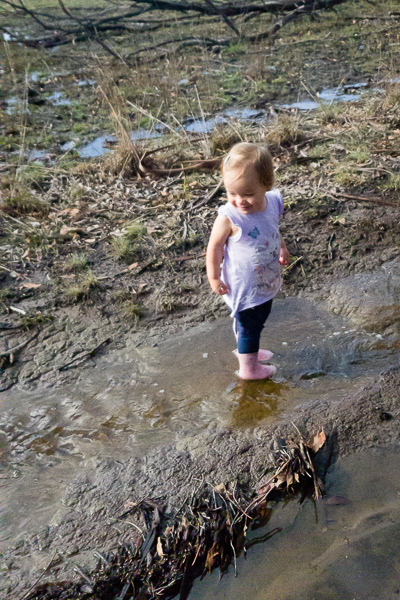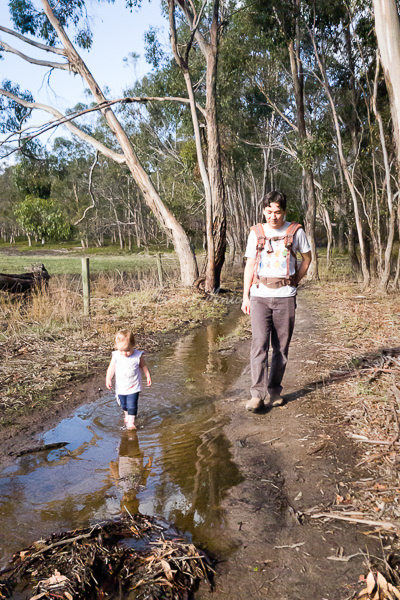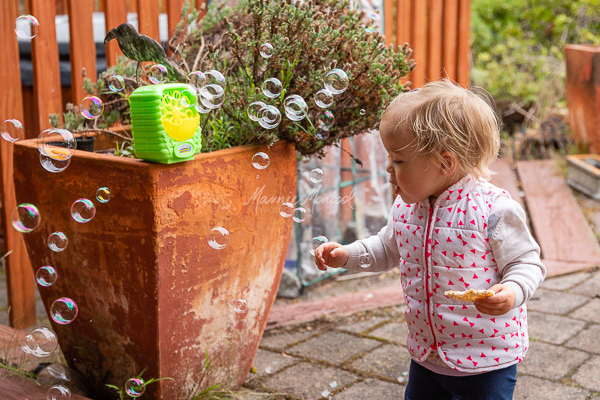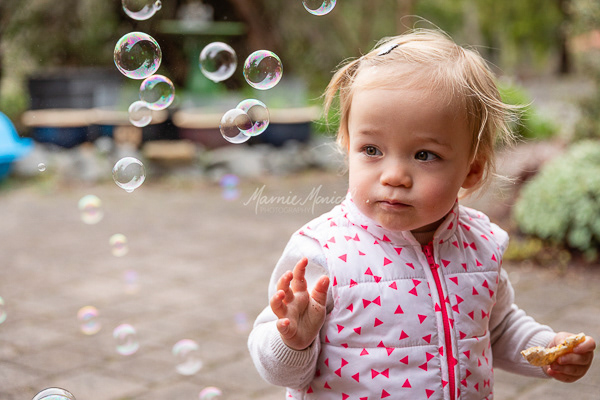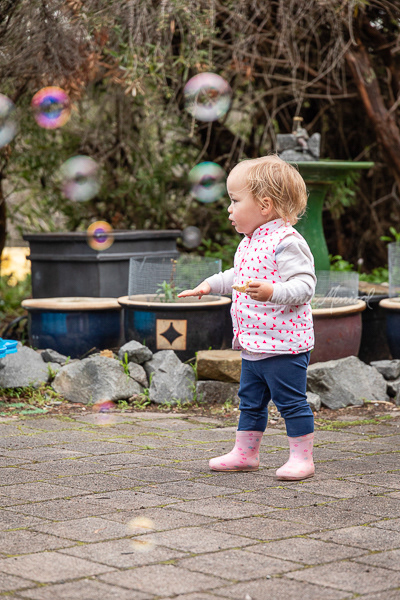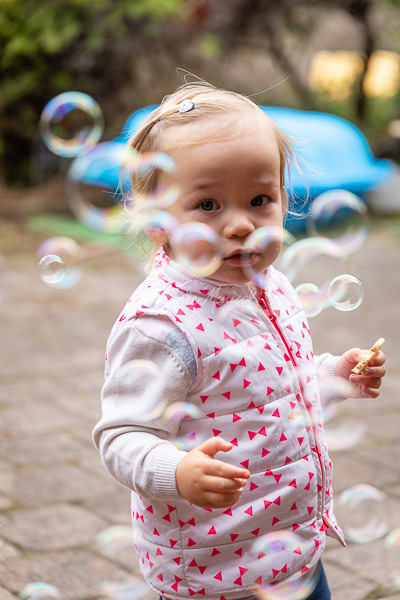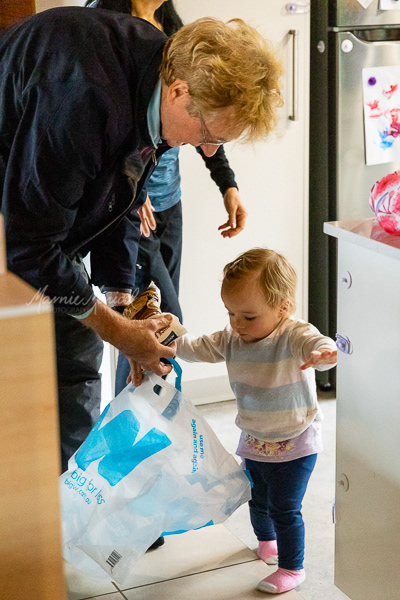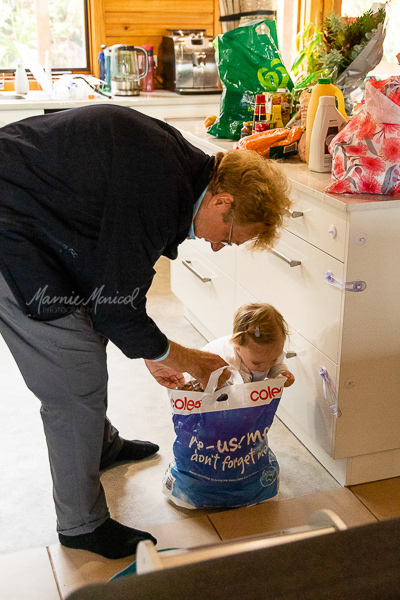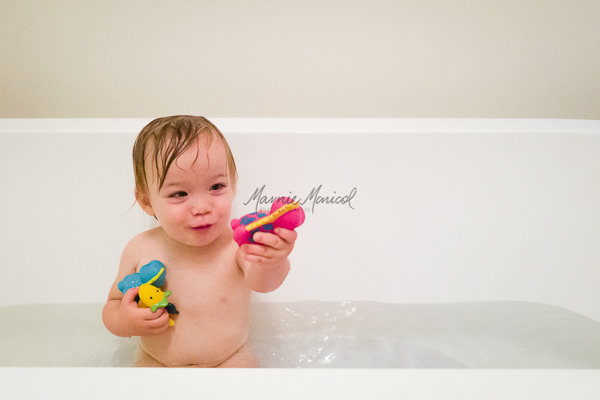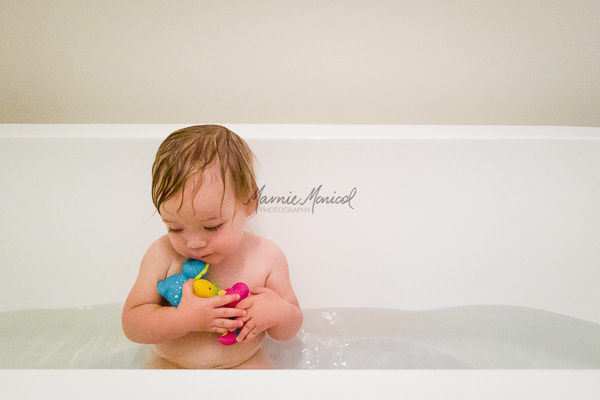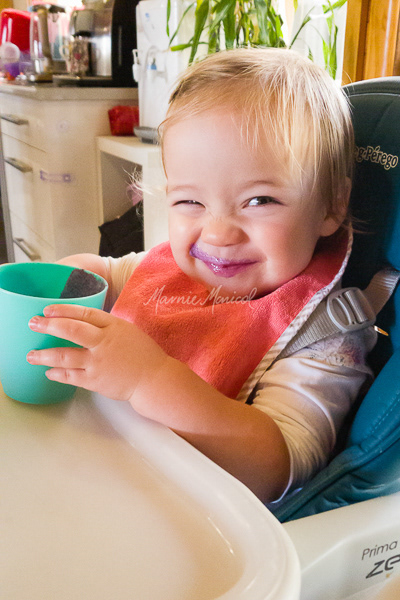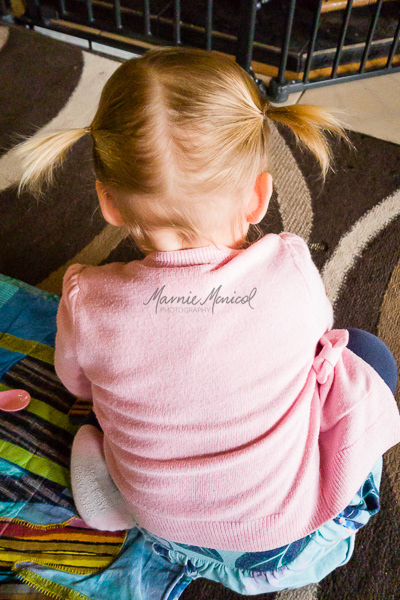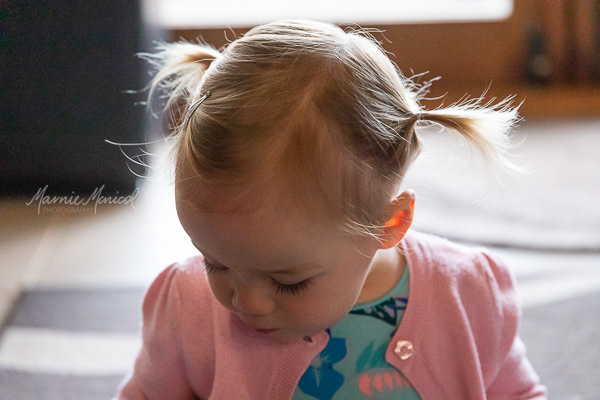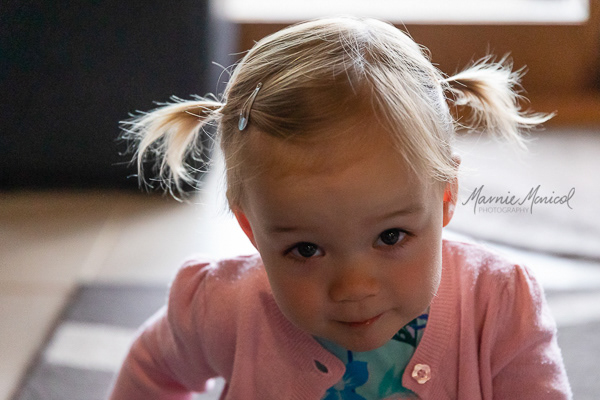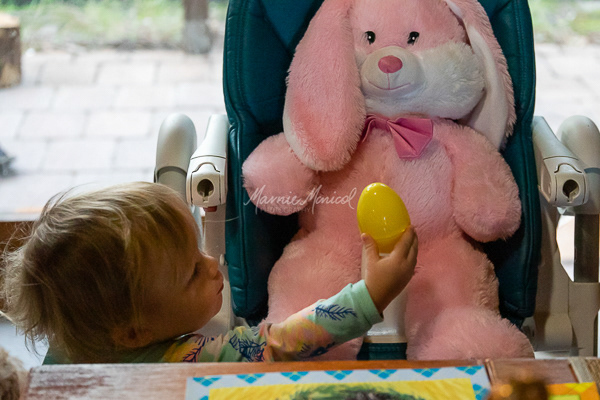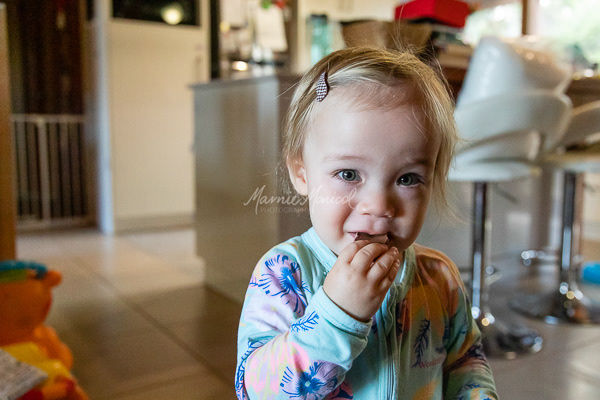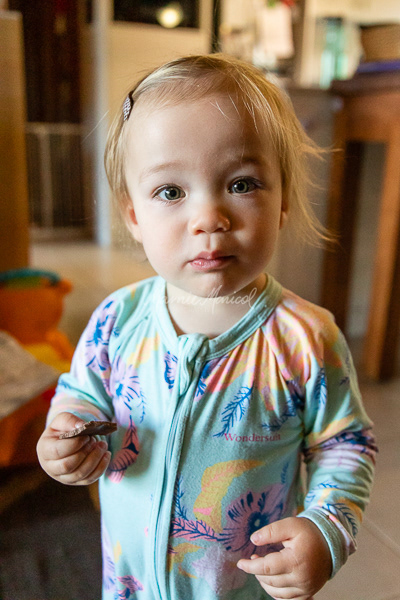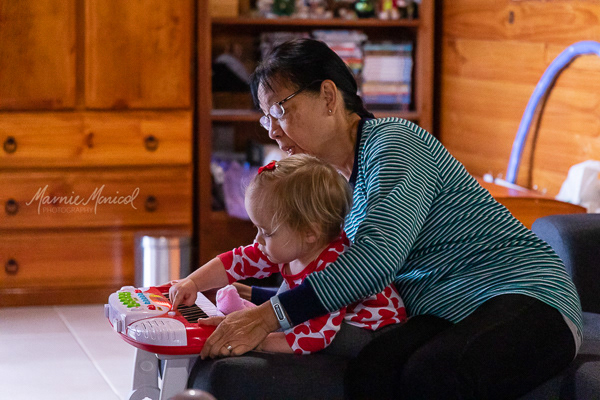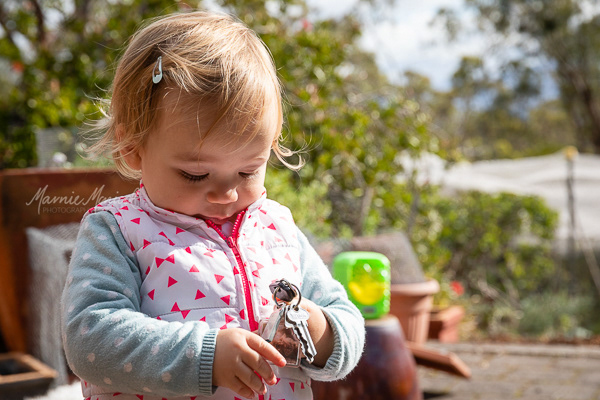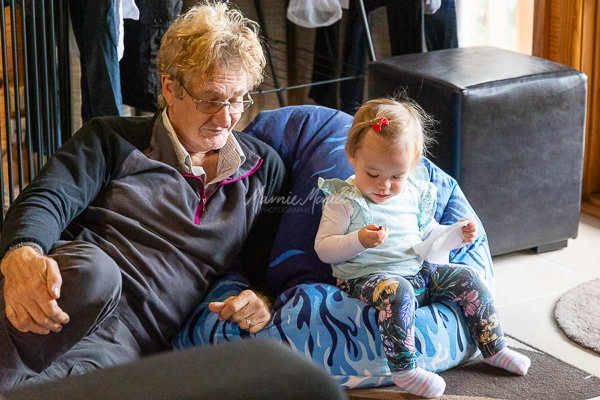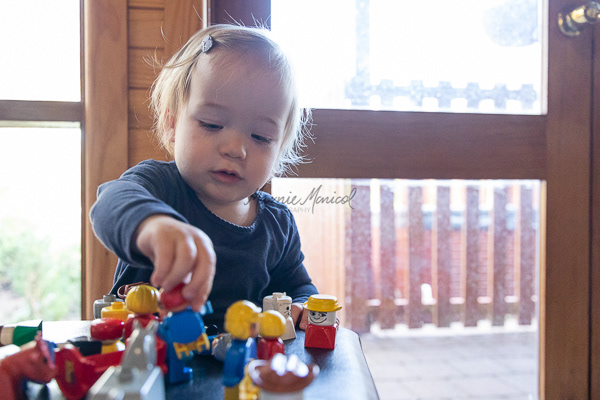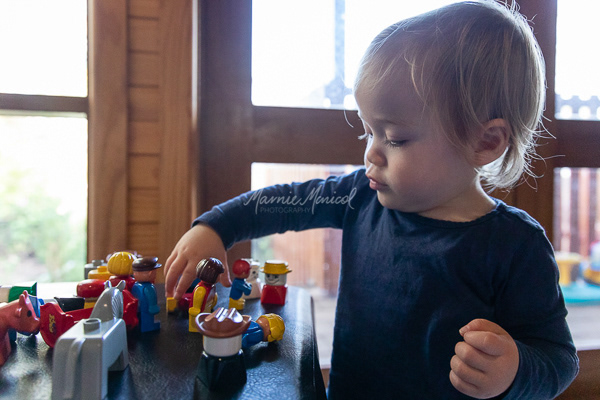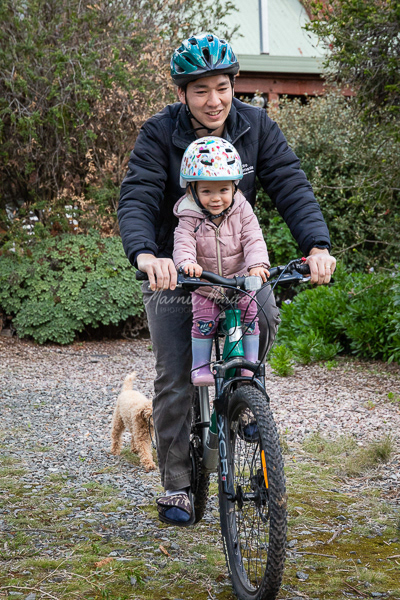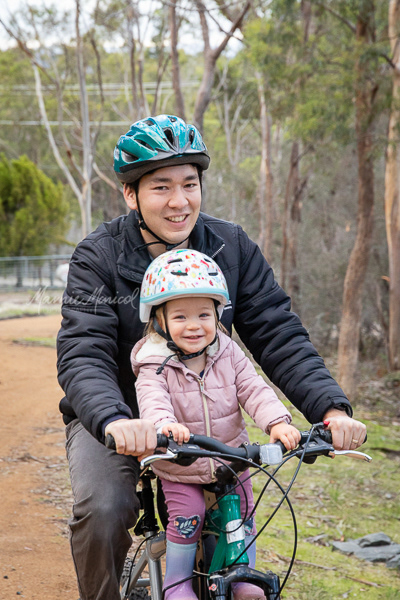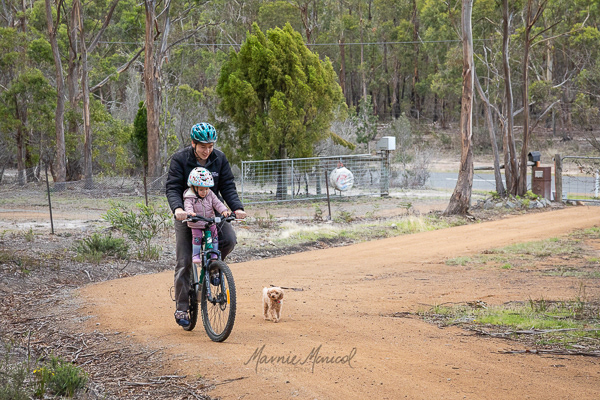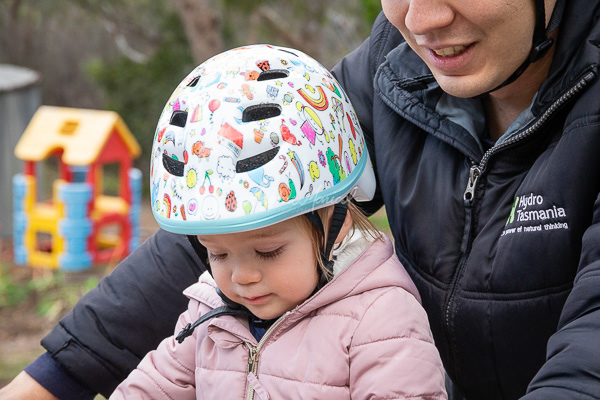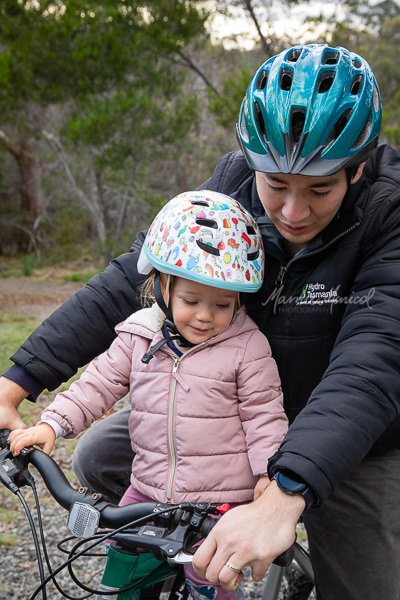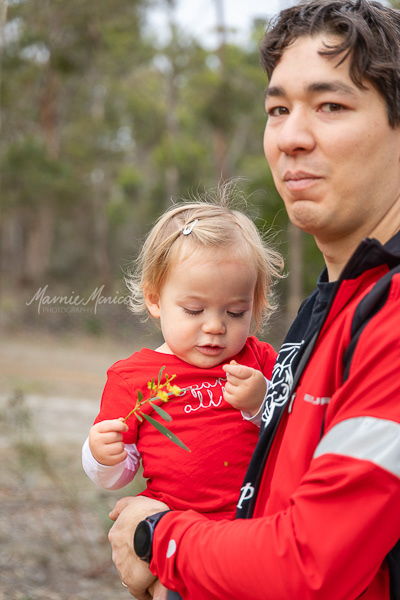 18 Months ~ Playing in the yard, finding our first bear on the bear hunt, walking through the temporary creek near our place, playing with our new bubble machine, helping Oompa unpack the groceries, having a proper bath while all our rain tanks are full, playing on the beach, smiling for Granma, first piggy tails, Easter egg hunt, eating Easter chocolate, playing with NaiNai, playing drums with Daddy, playing outside, drawing with Oompa, drawing, playing with Duplo, and first ride on her new bike seat with Daddy. 
Chilling out before the Easter Bunny visited.
What does a frog say? ... Every time, without fail! Hahaha!!!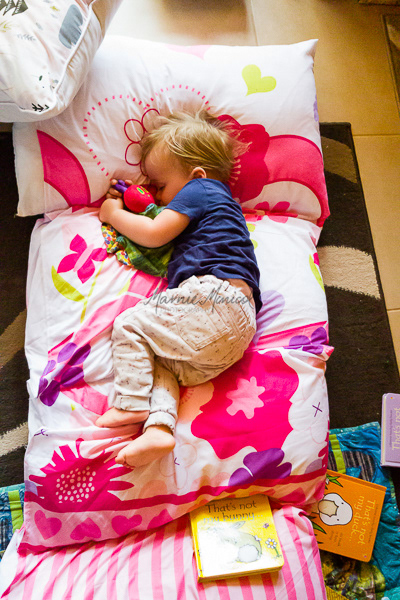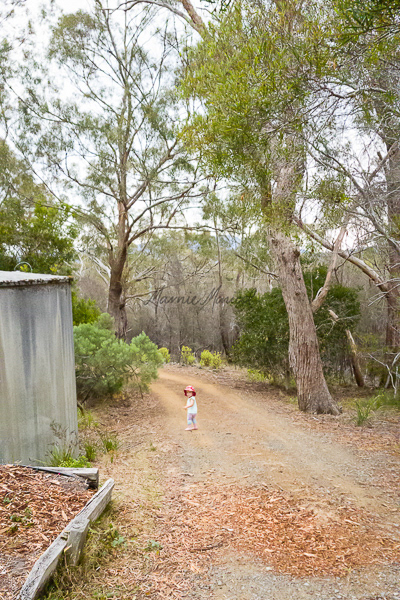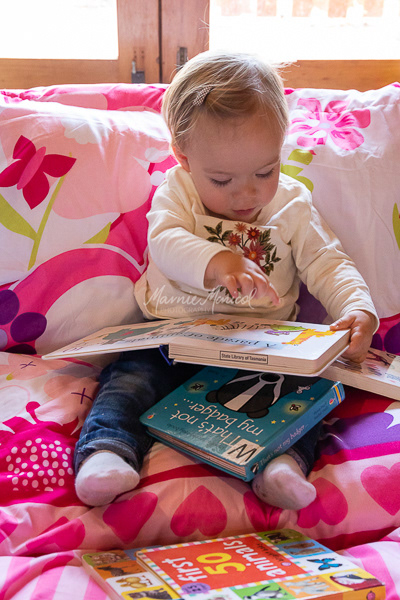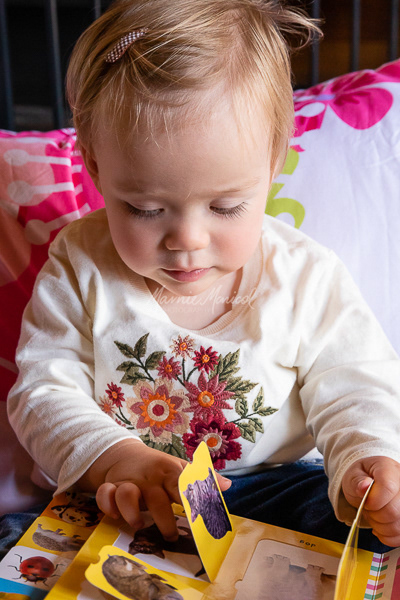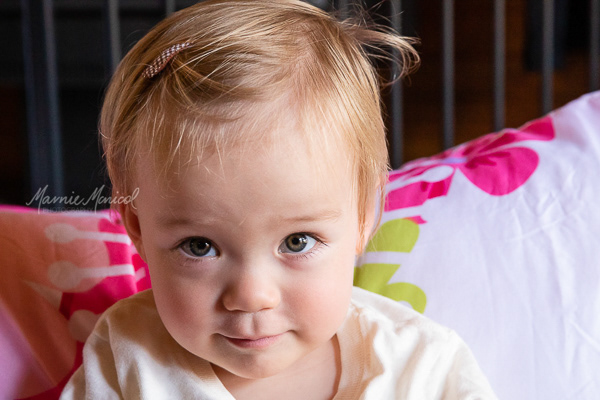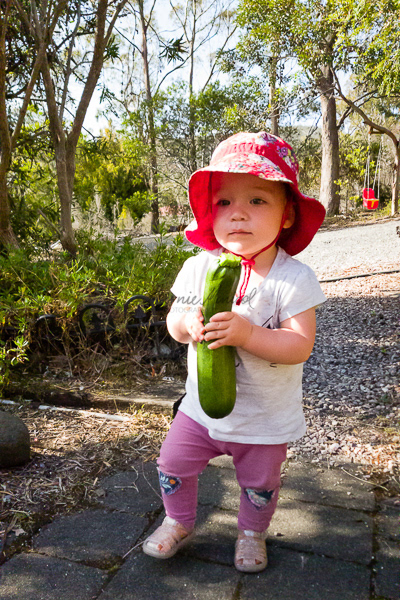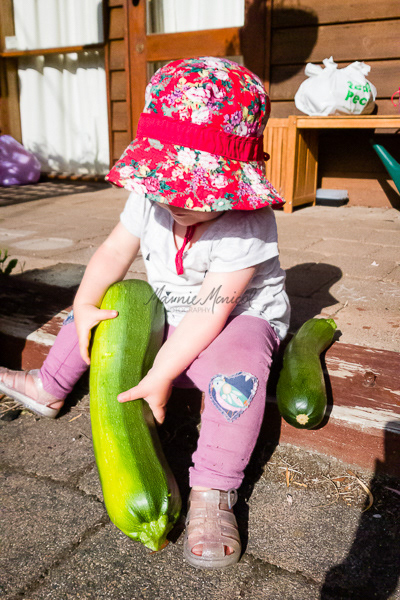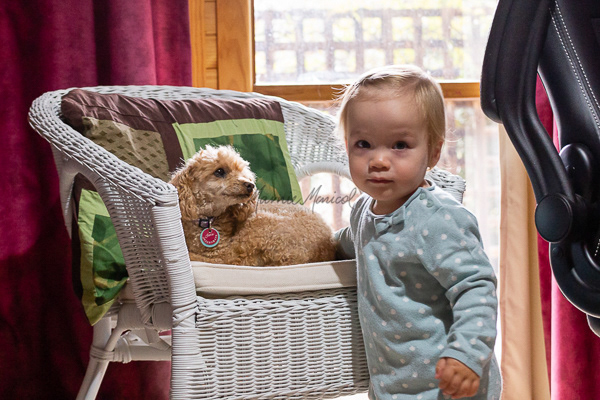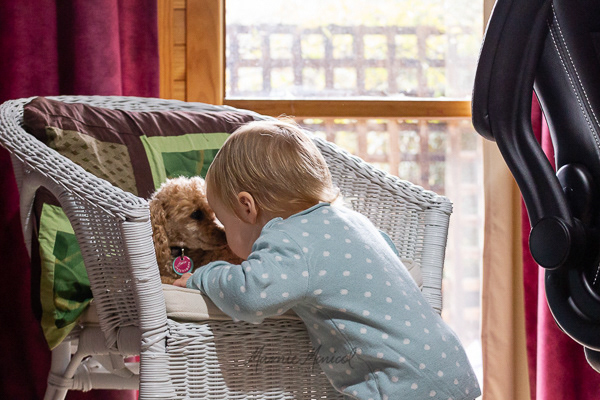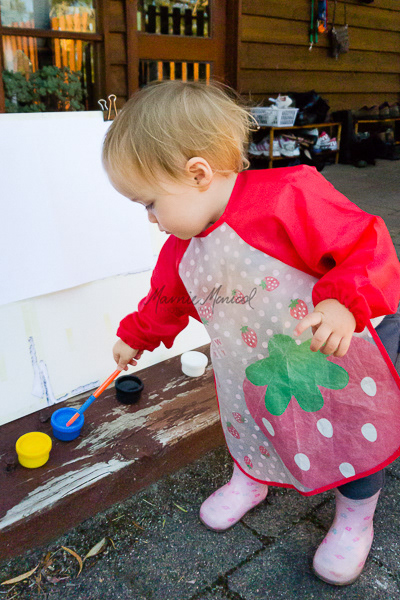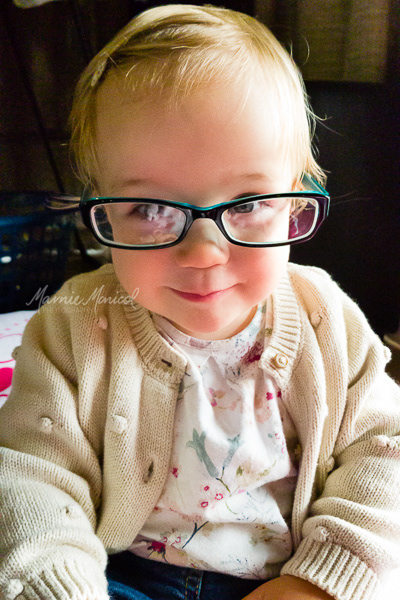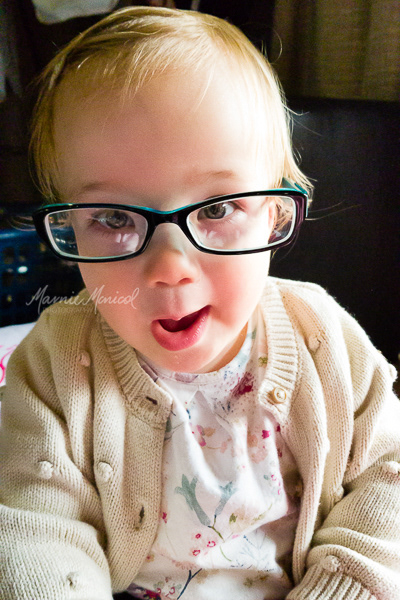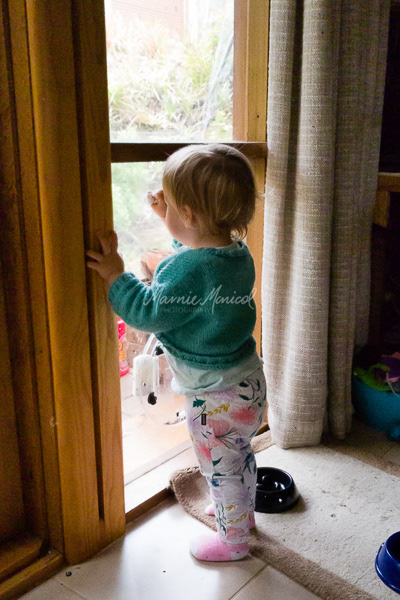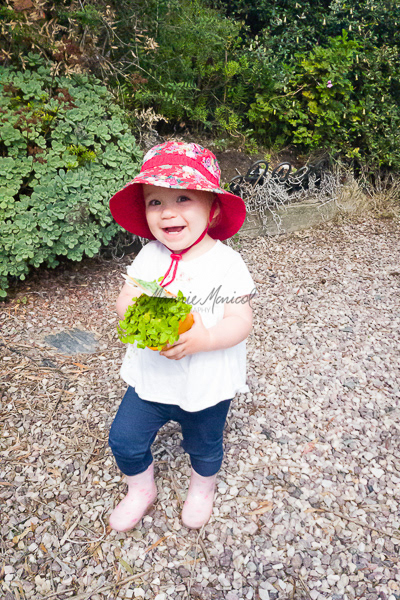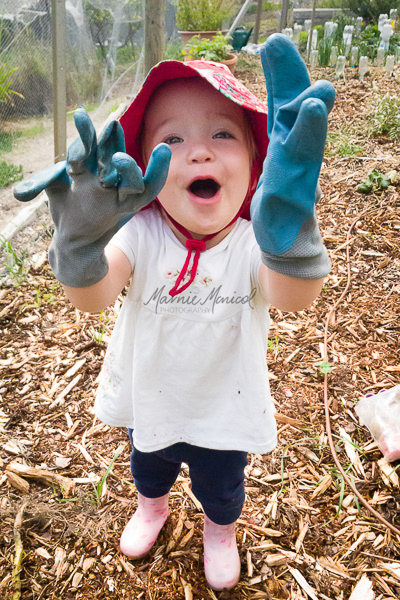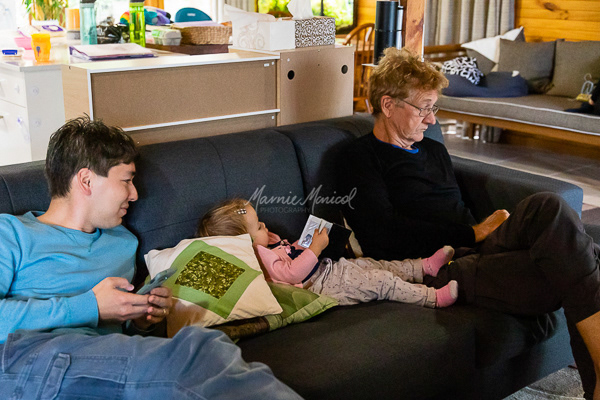 17 Months ~ Stories followed by naps, a very little girl exploring a very big yard, reading library books, helping Mum in the vege garden (after squishing our first ripe tomato into an unrecognisable pulp in her hands), making her first flower posy, pats and hugs for Java, hugs for Milo, first painting, trying on Mum's glasses, washing the windows, more gardening, and chilling out on the couch with Dad and Oompa.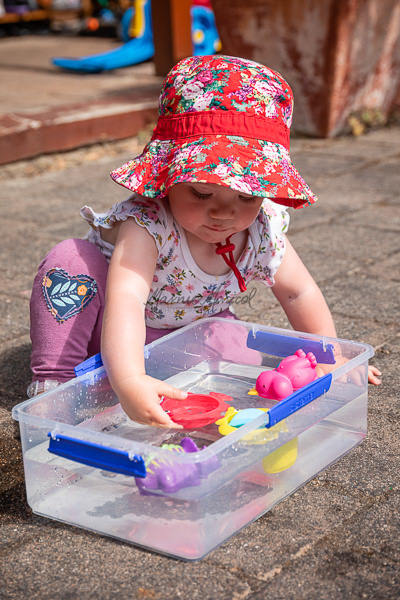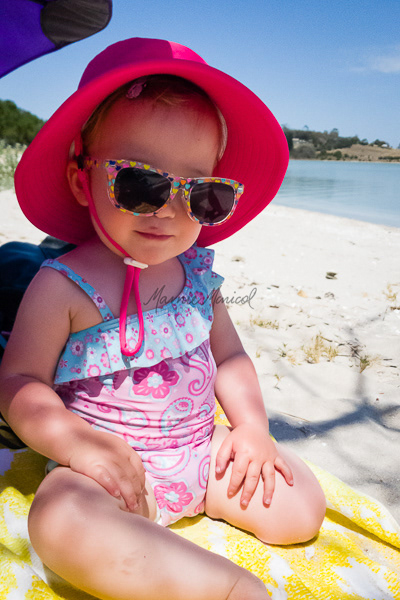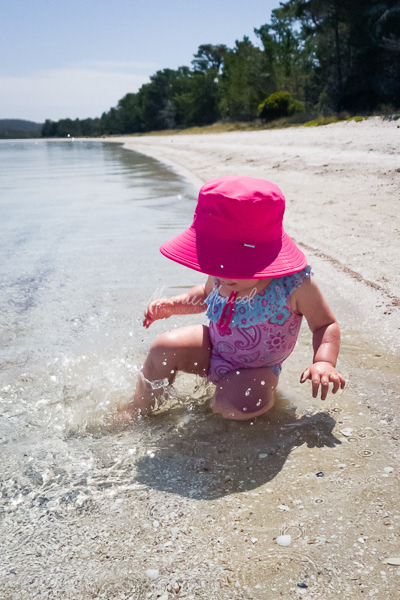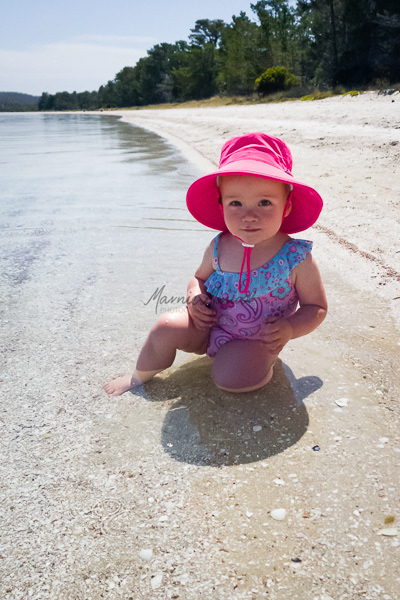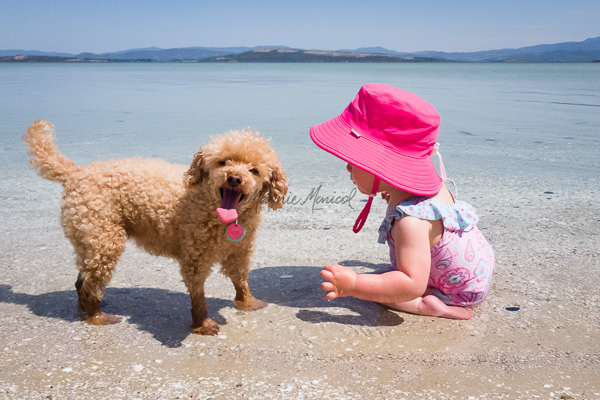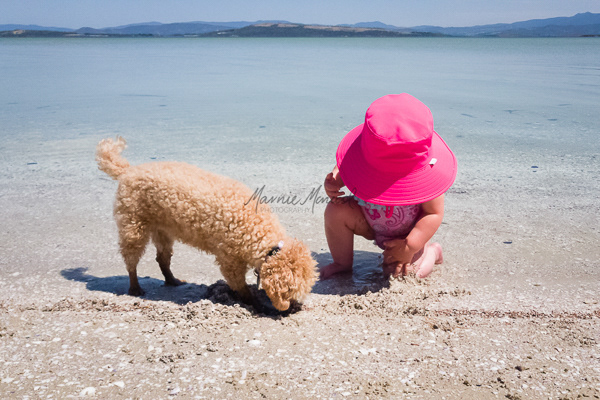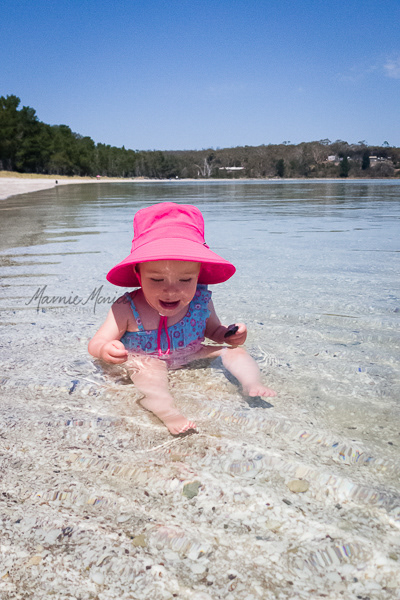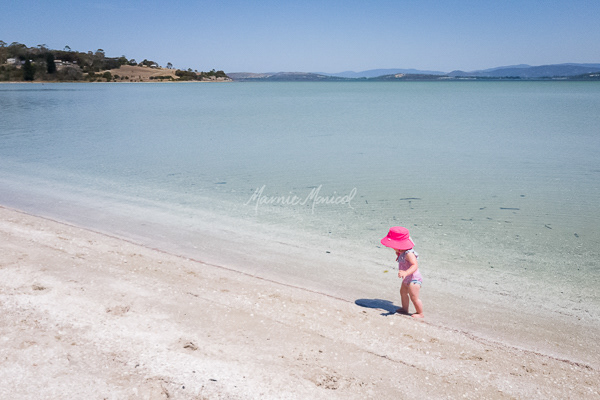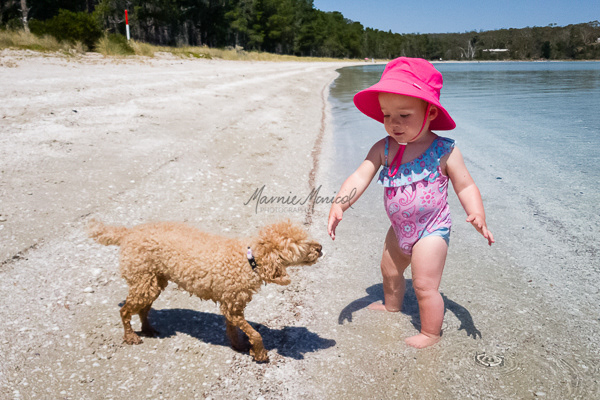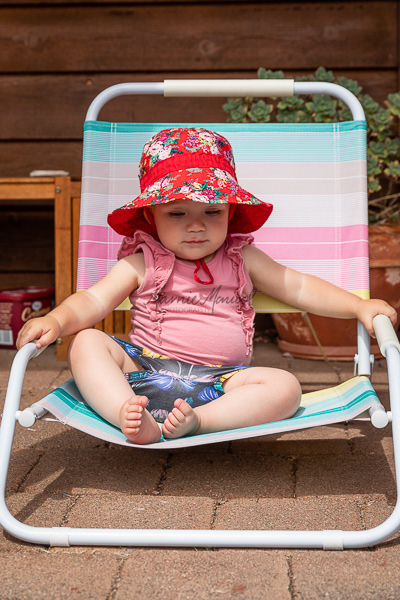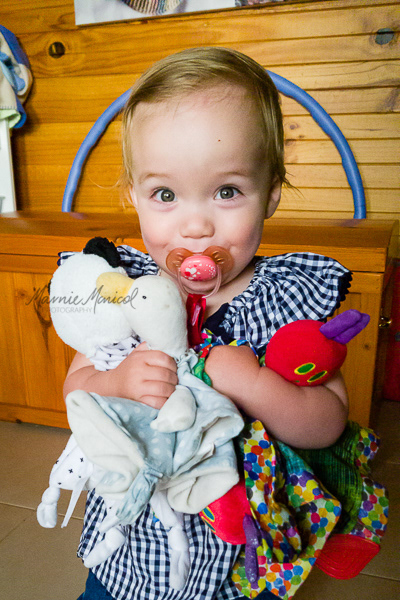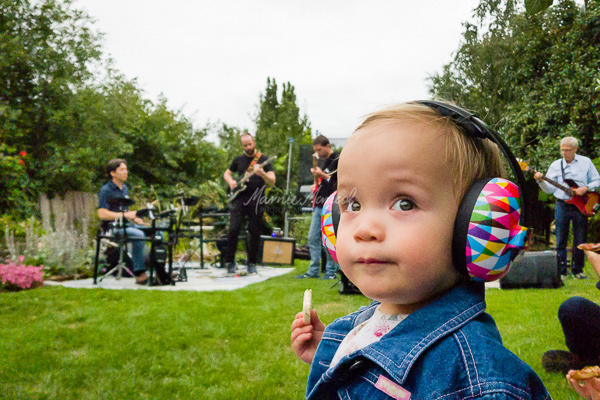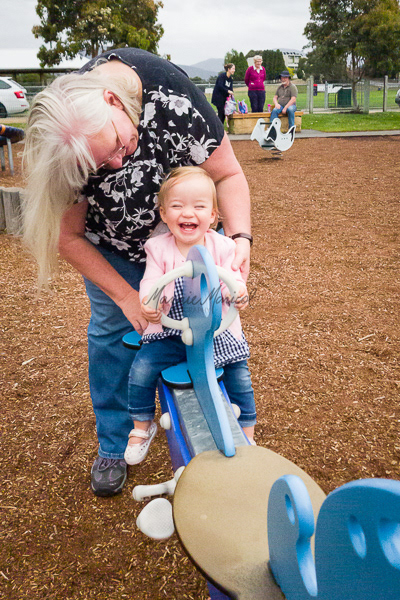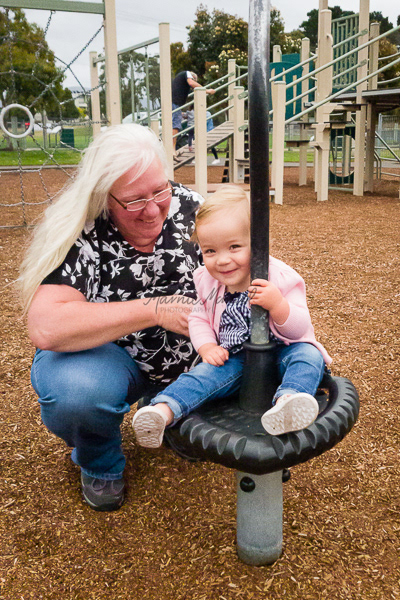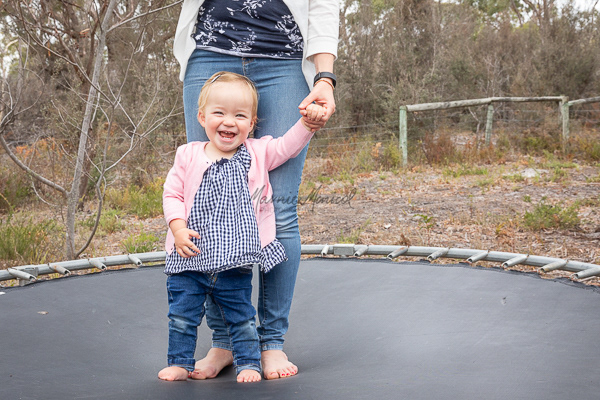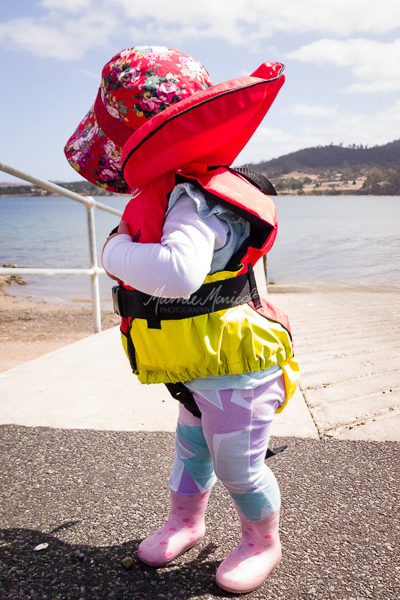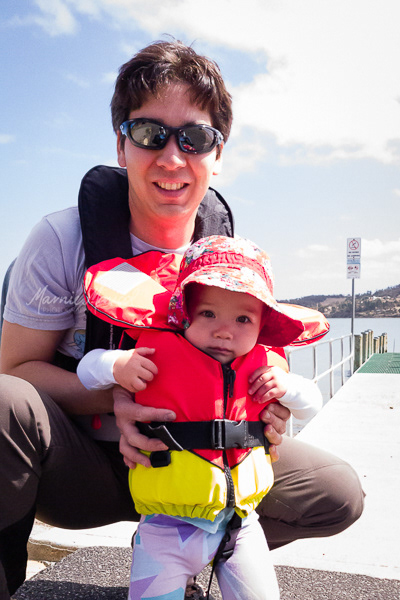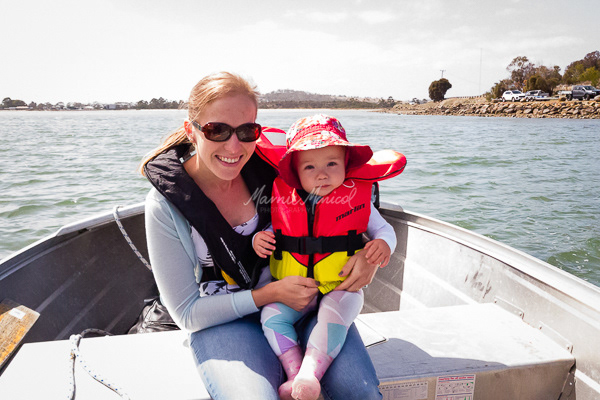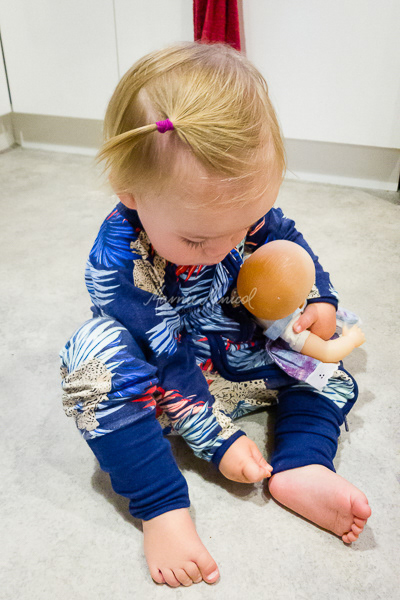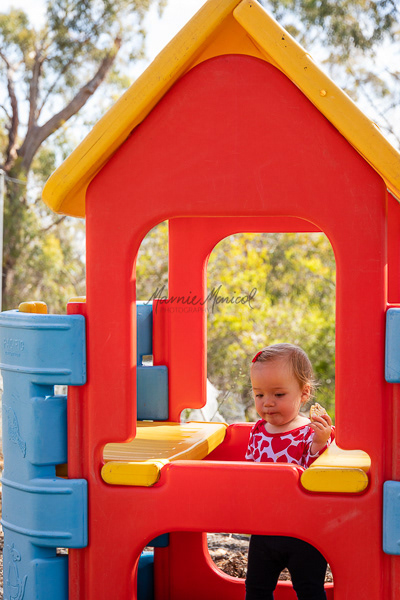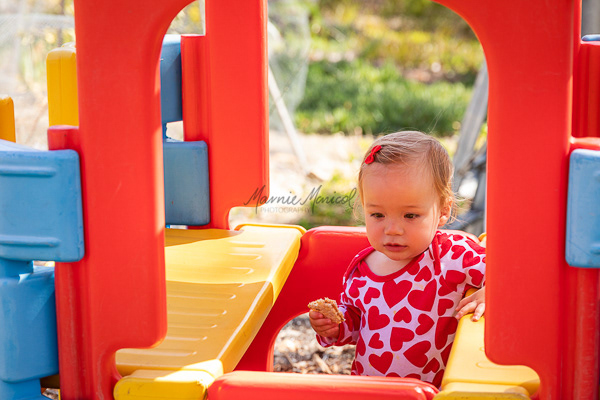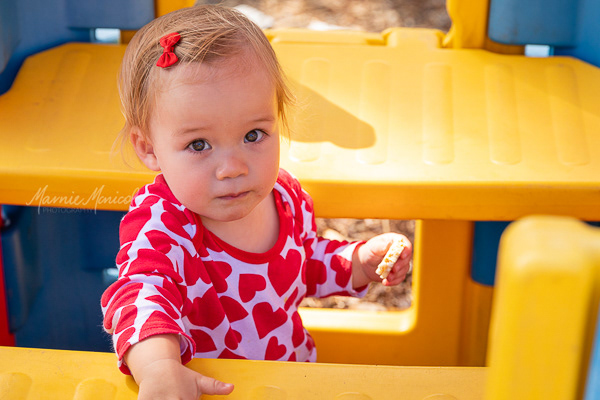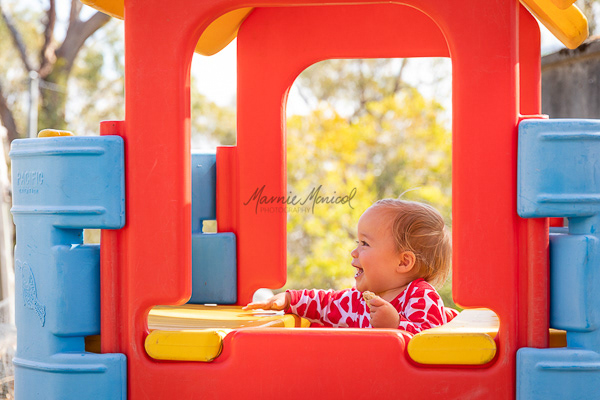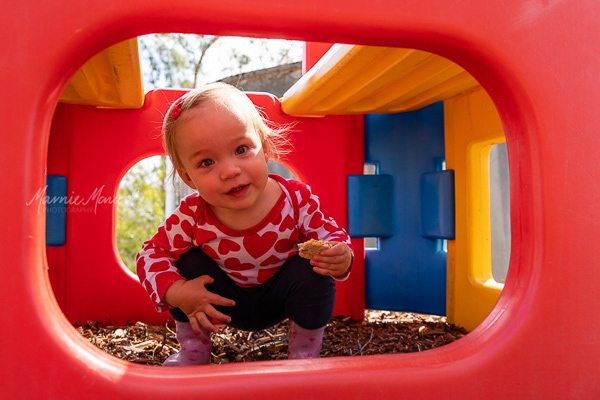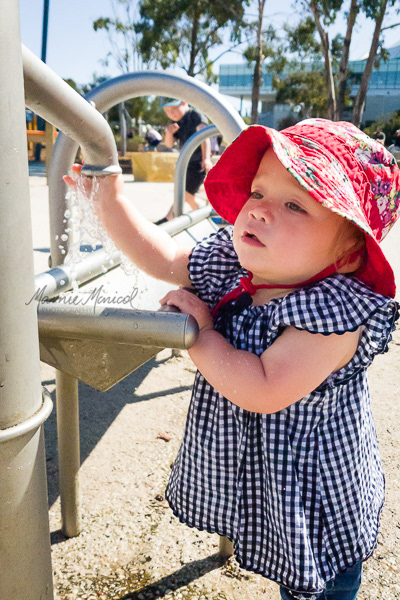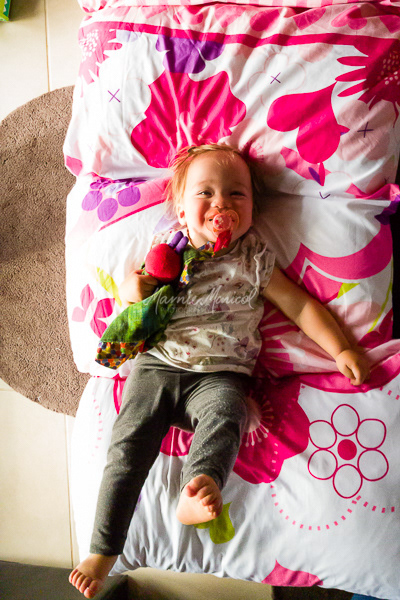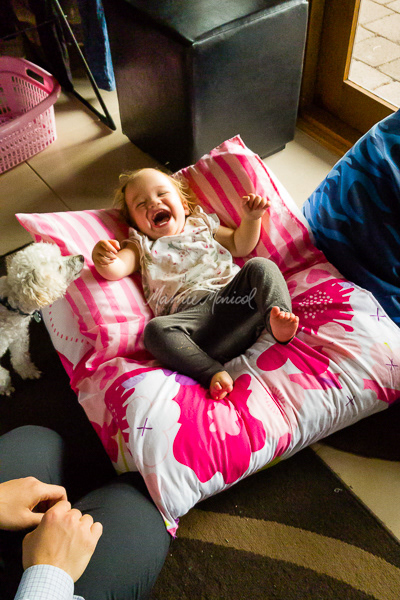 16 Months ~ Water play, beach day (Mum still refused to swim), stealing Mum's chair, four snuggle toys are better than one, listening to Dad's rock band, see-saw and spinning at the park with Granma, jumping on the trampoline, playing on the couch with Dad, watching Dad launch the boat, getting ready to go on the boat, first boat ride, first hair tie for swimming lessons, playing in a playground-thing that was very generously given to her, discovering the water pump at the park, and loving rolling around on the new pillow bed that Mum made.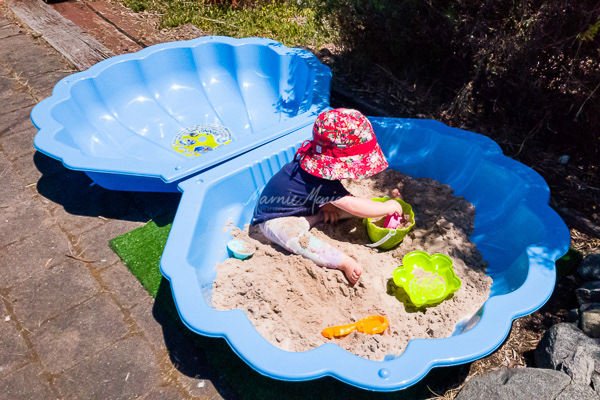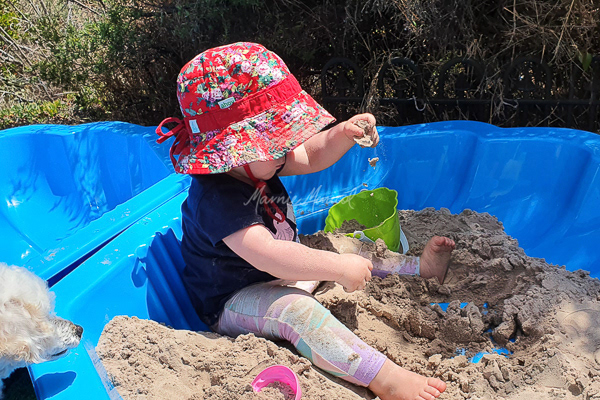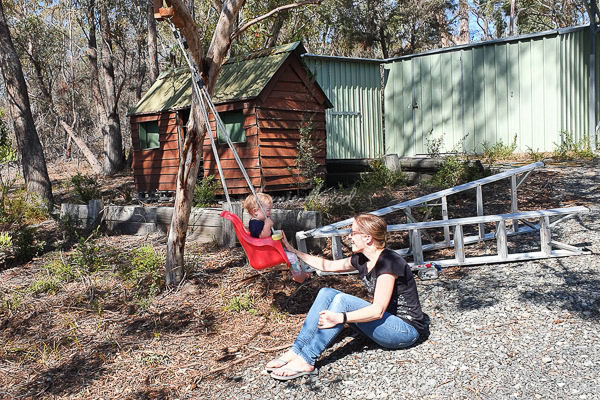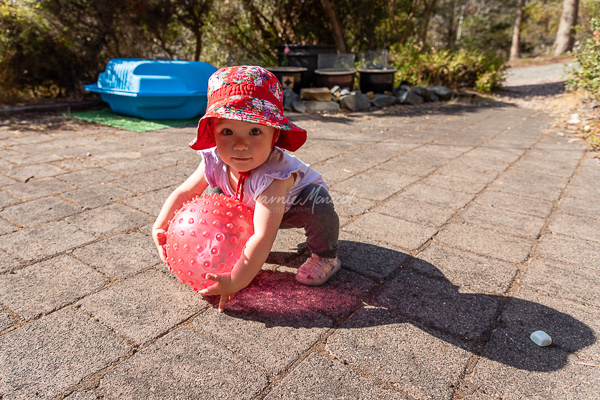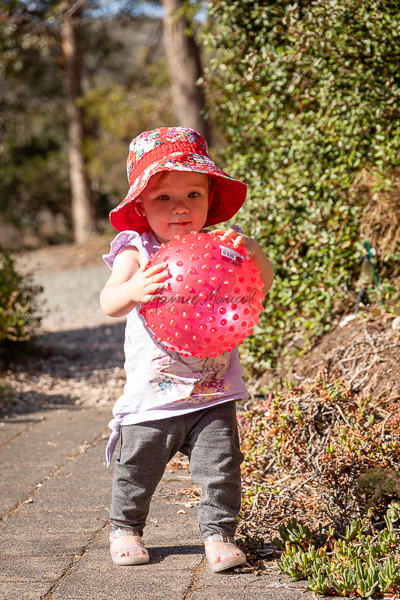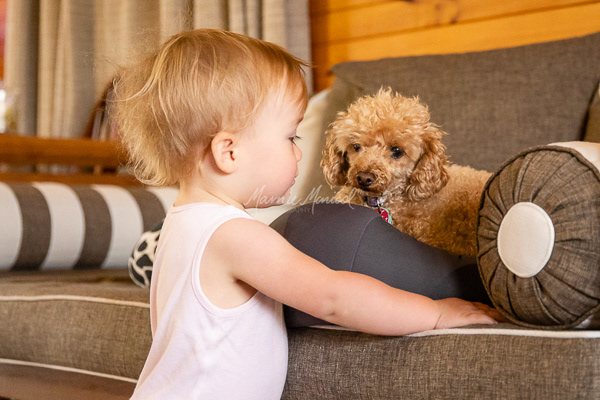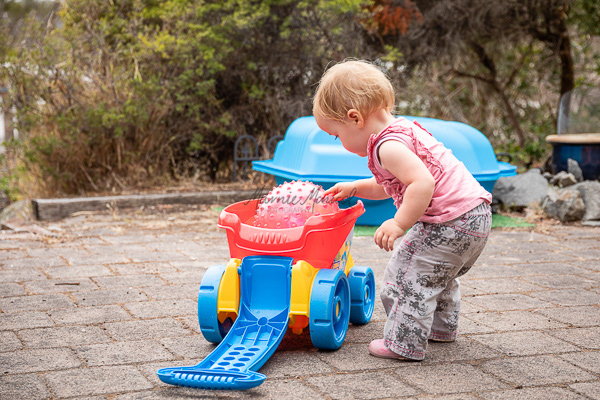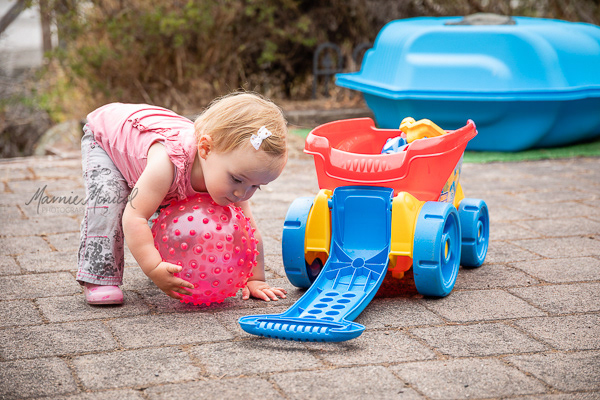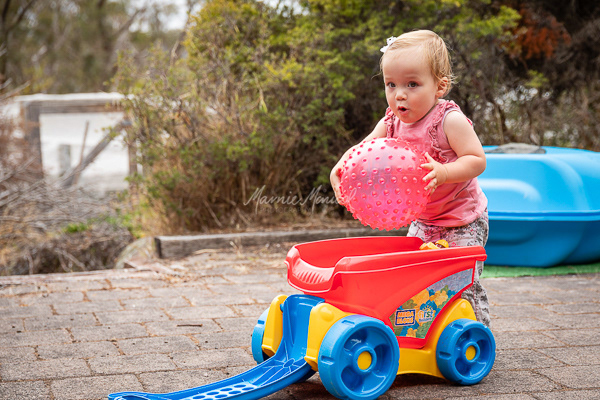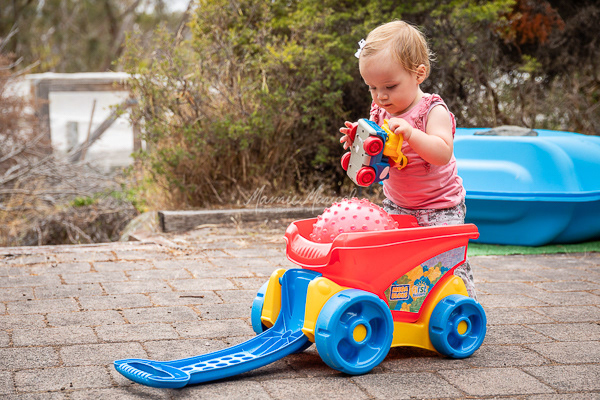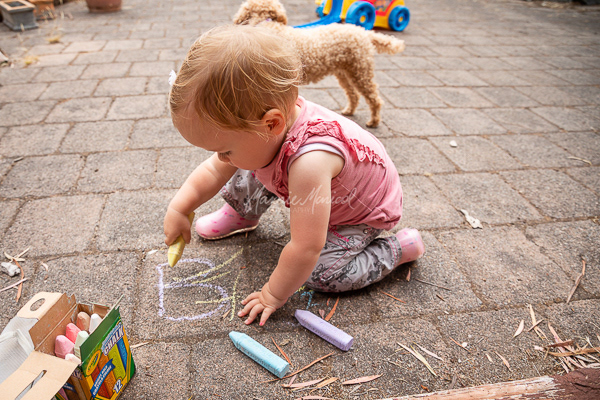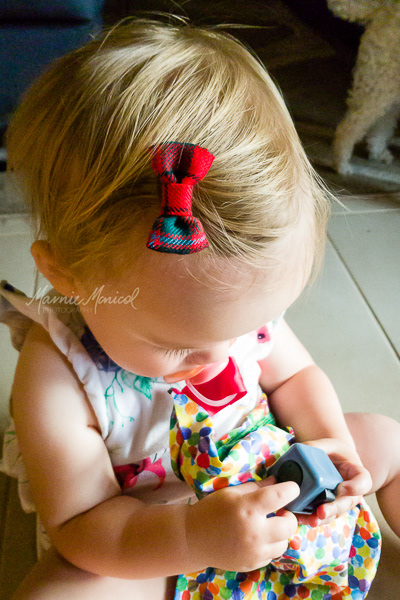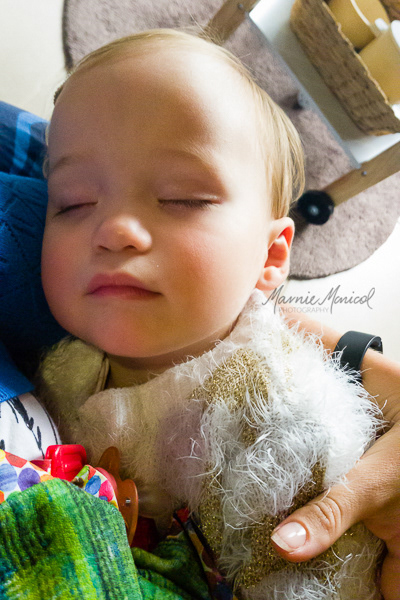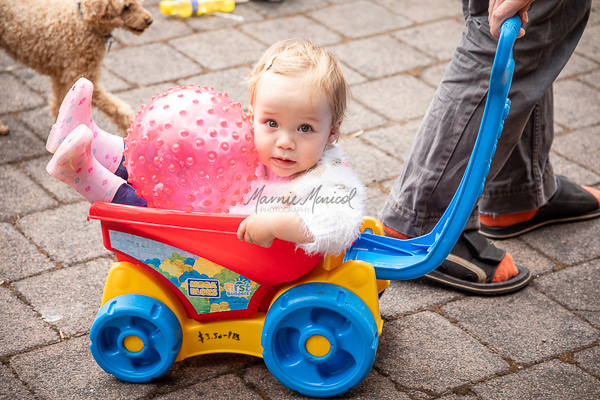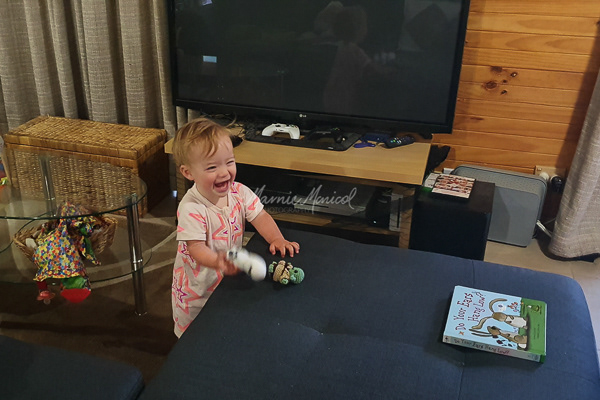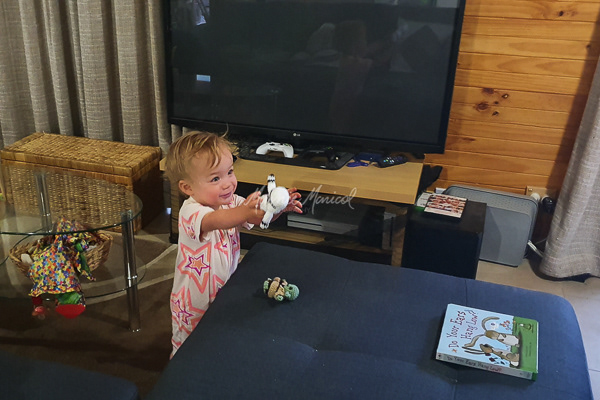 15 Months ~ Back at home ~ Playing in her new sand pit and swing (Brianna loved being outside in Townsville so much, we bought her a bunch of things for more outside play), learning about bouncing and rolling a ball, talking to Java, investigating the contents of her new wagon, drawing with chalk, modelling her McNicol tartan hair bow, sleeping so peacefully during an afternoon nap, riding in her wagon, discovering her new Star Wars toys, and watching her musical-Christmas-snow-globe-clock at 5:00am in the morning. 
Breakfast in bed for Java.
Twisting and shouting with NaiNai.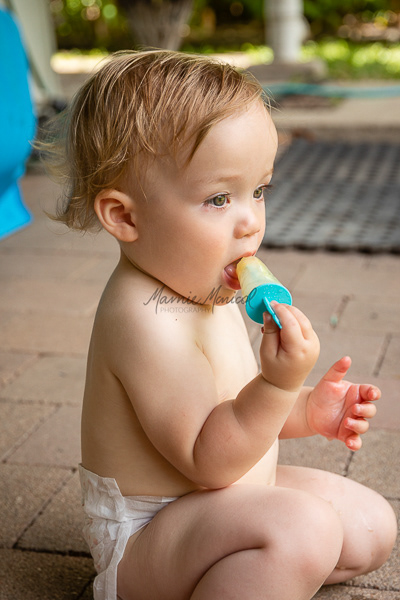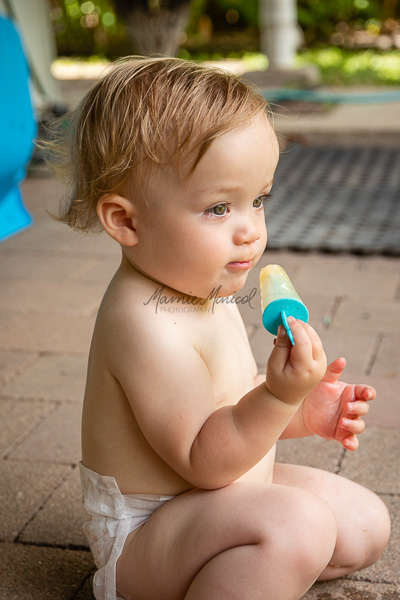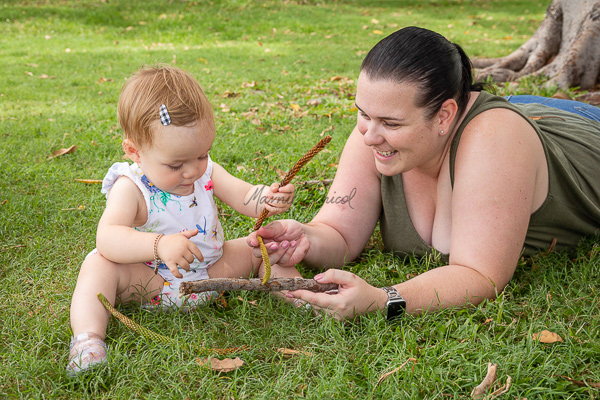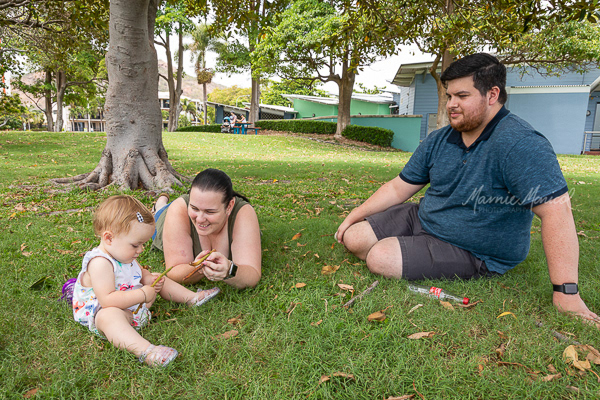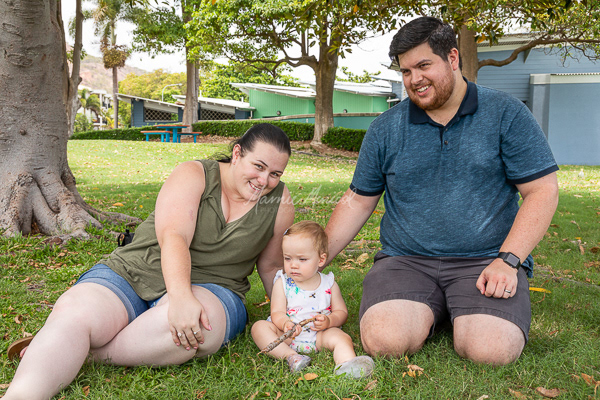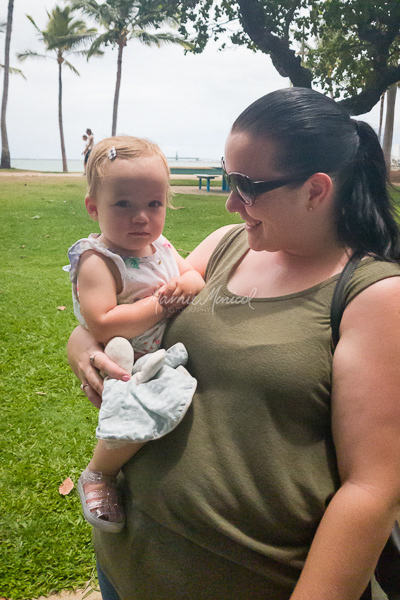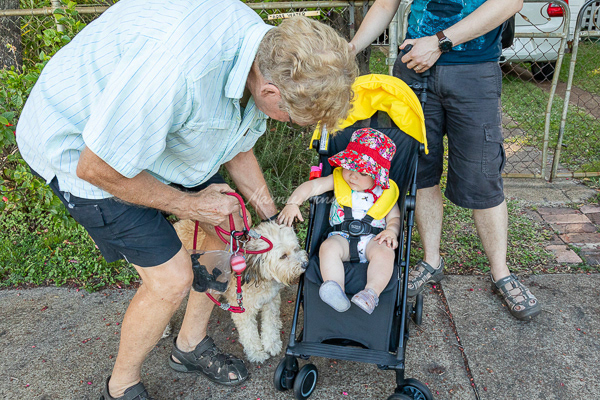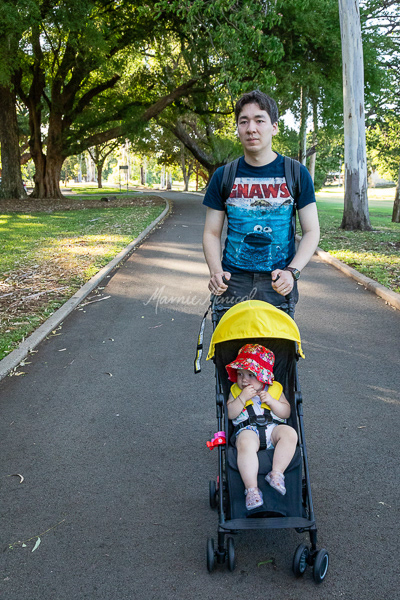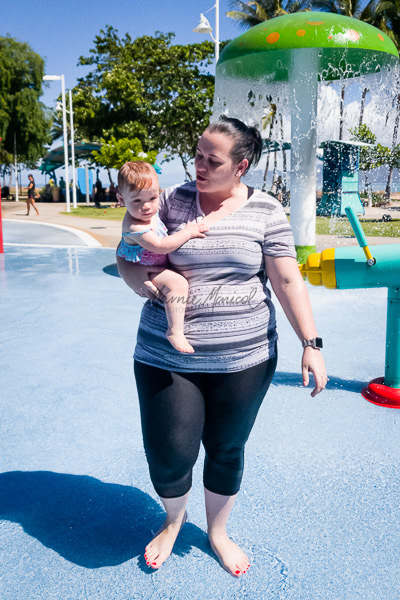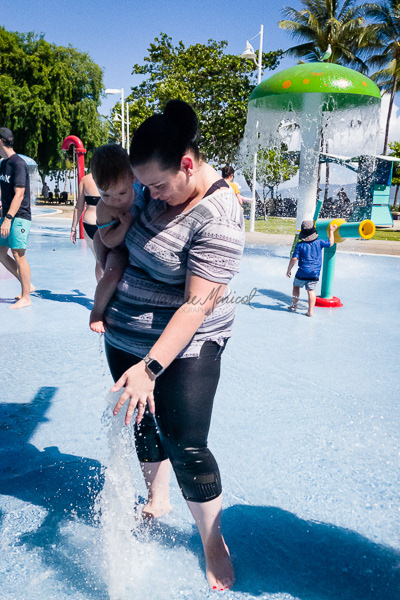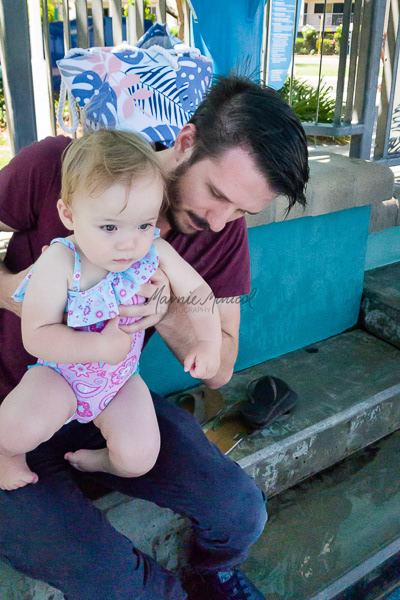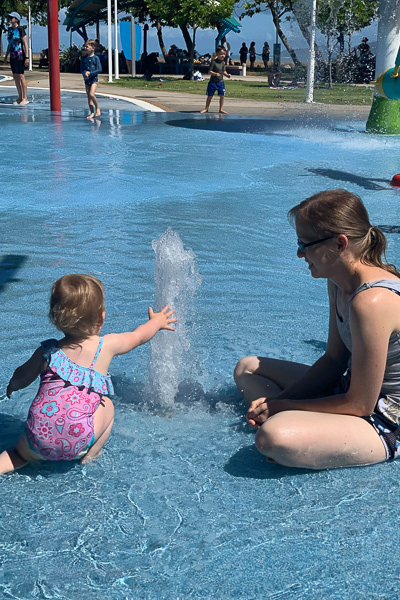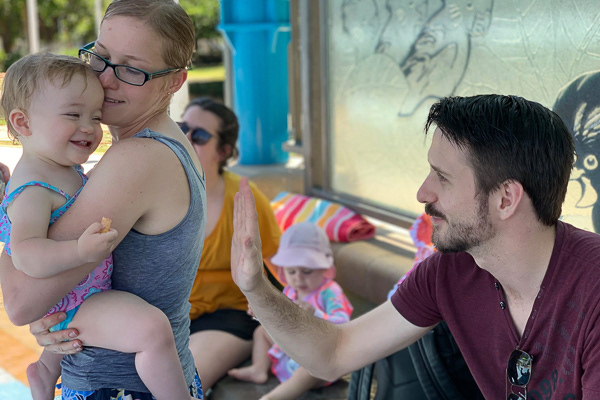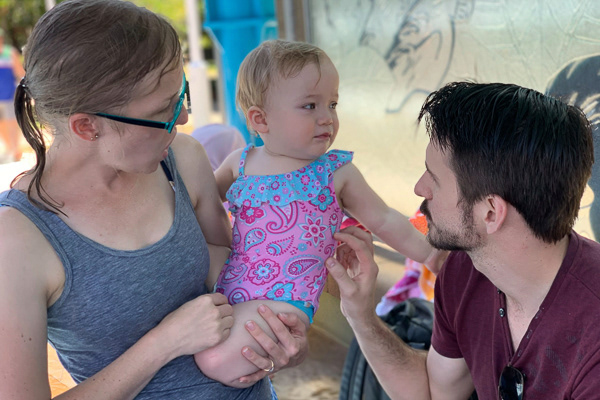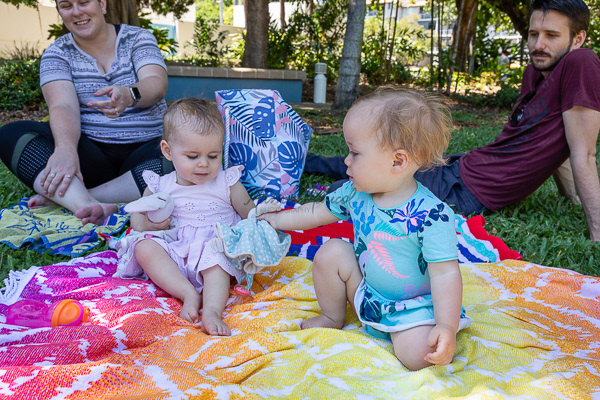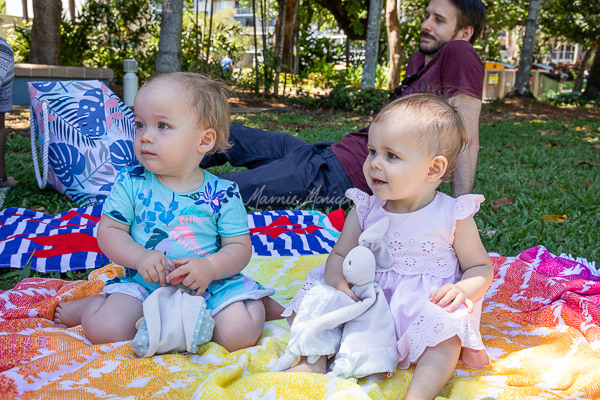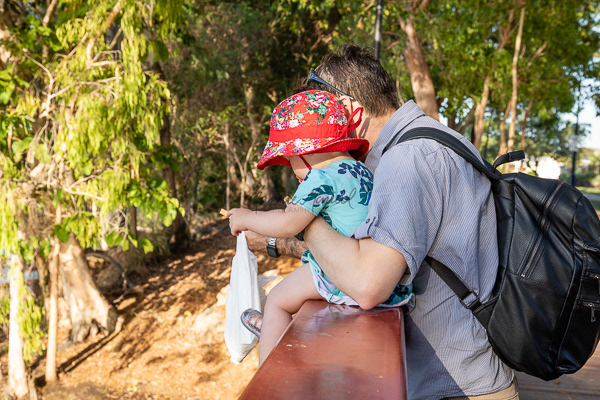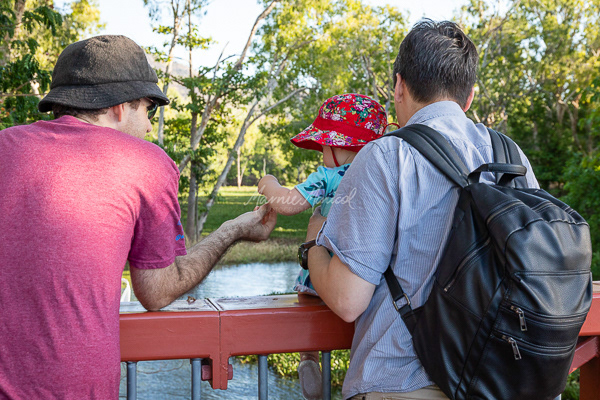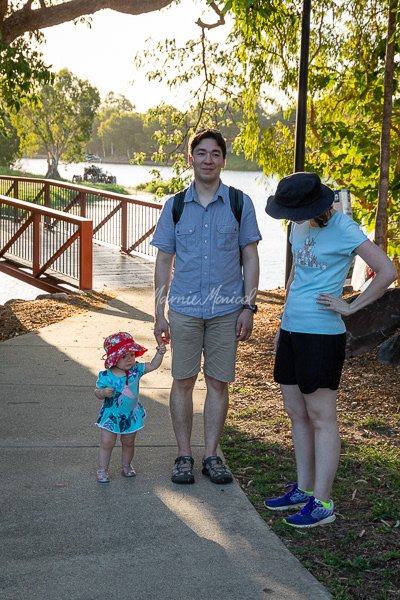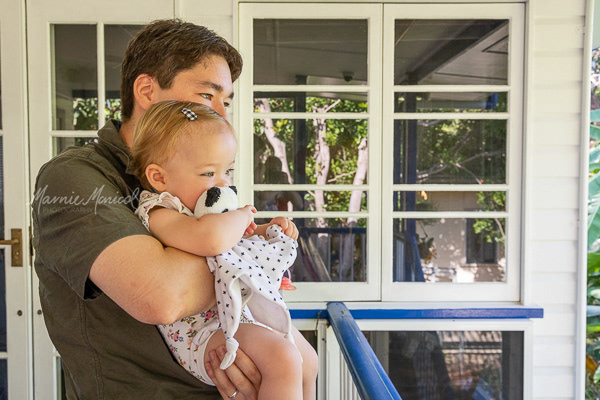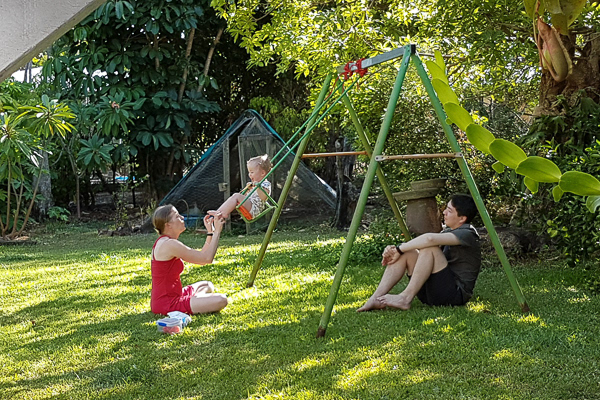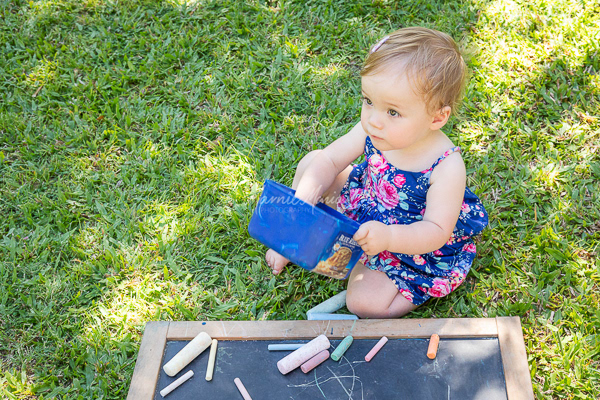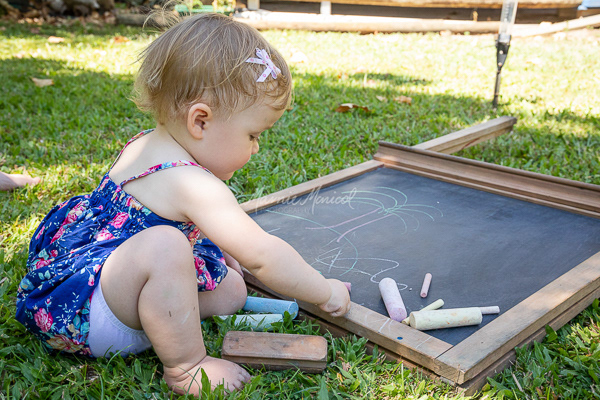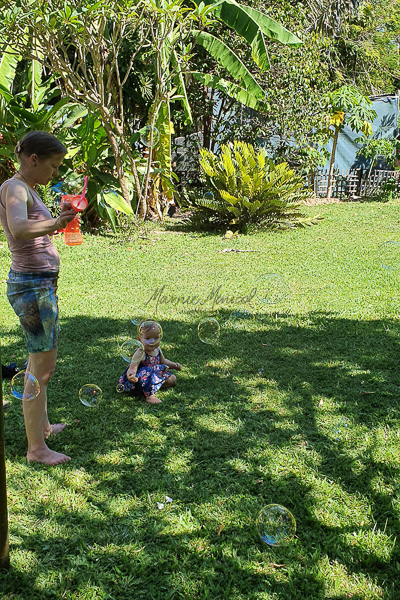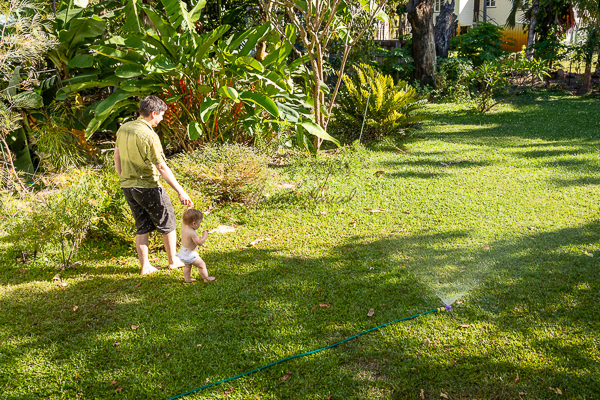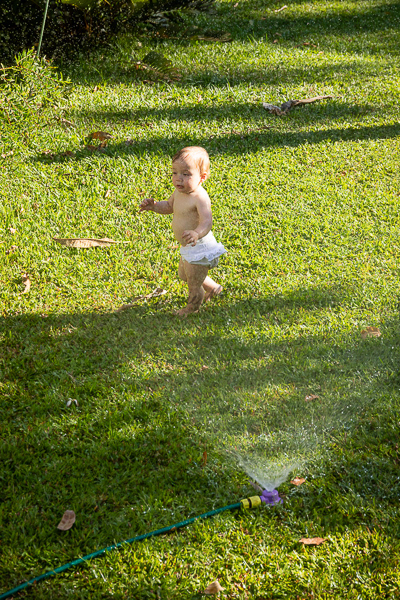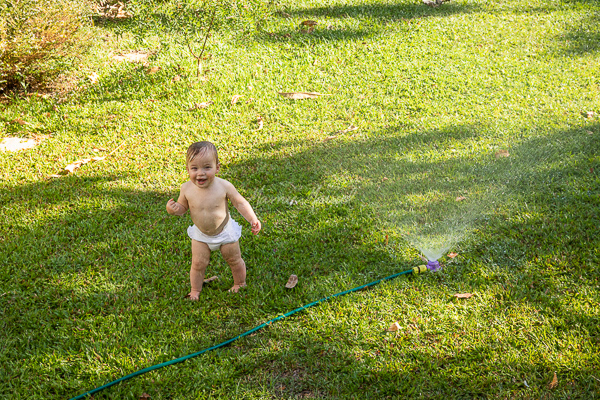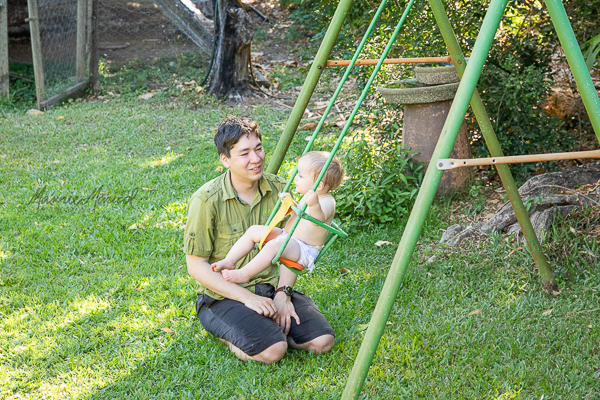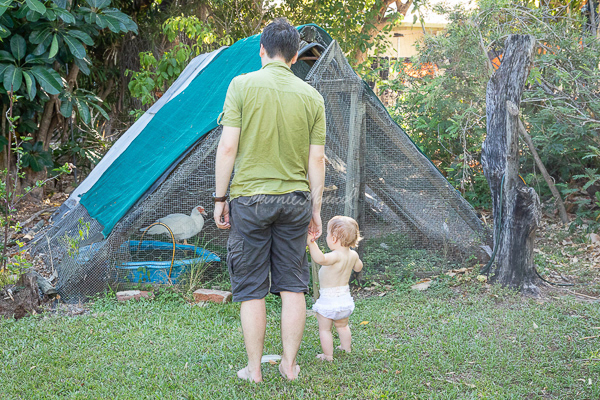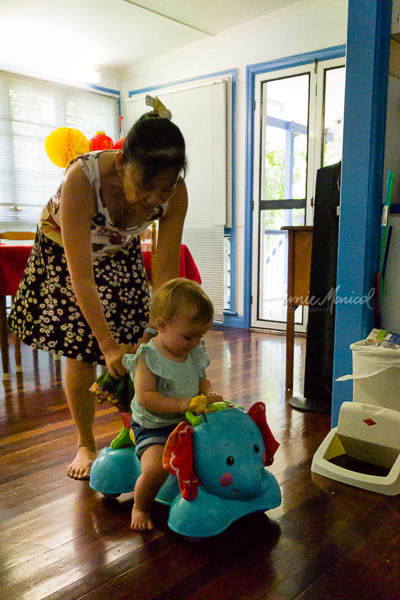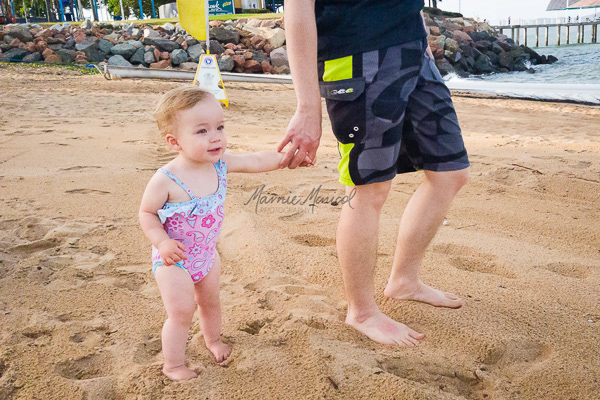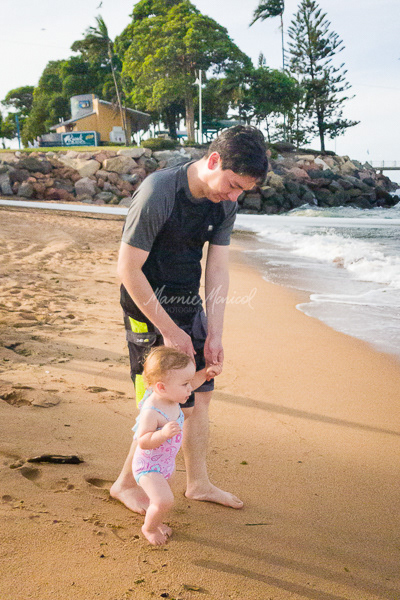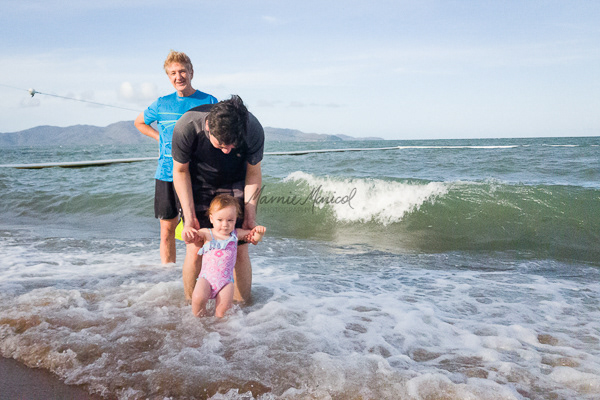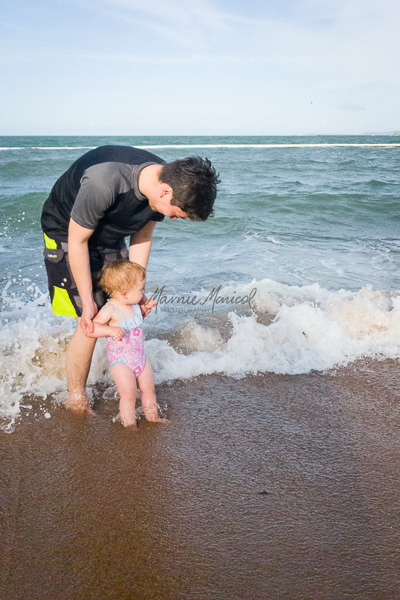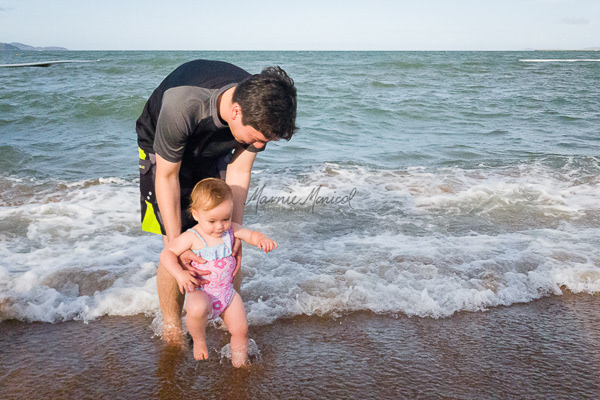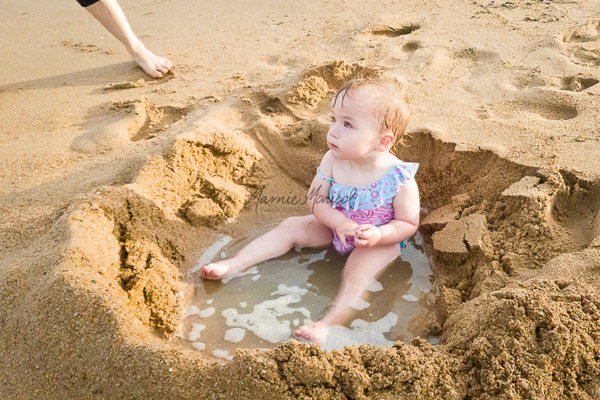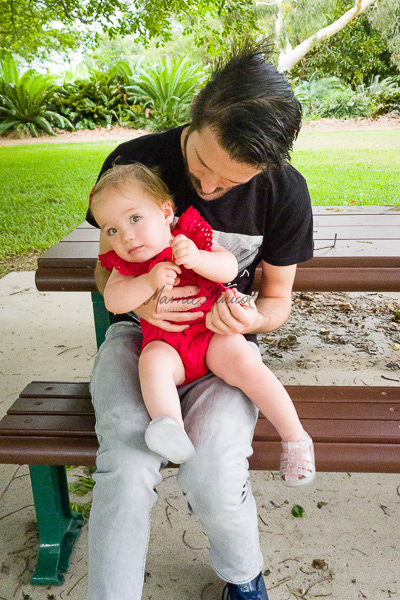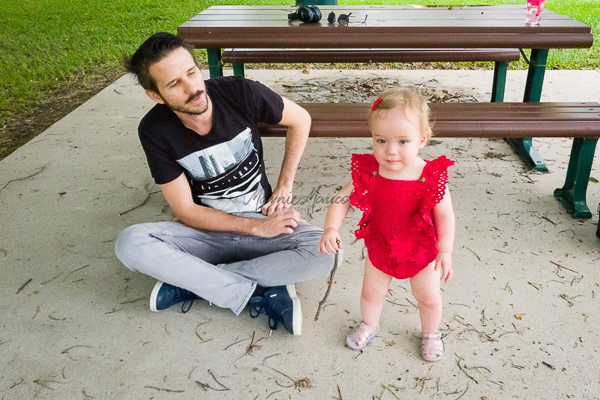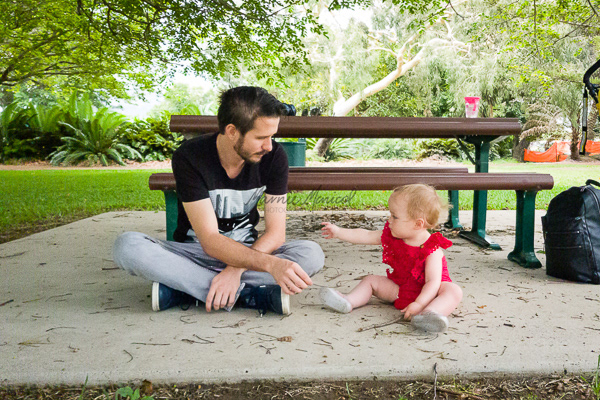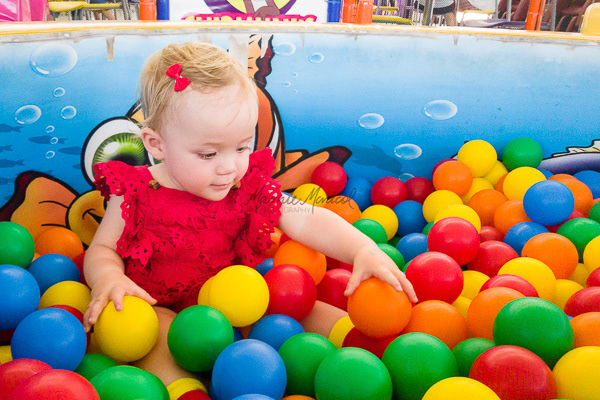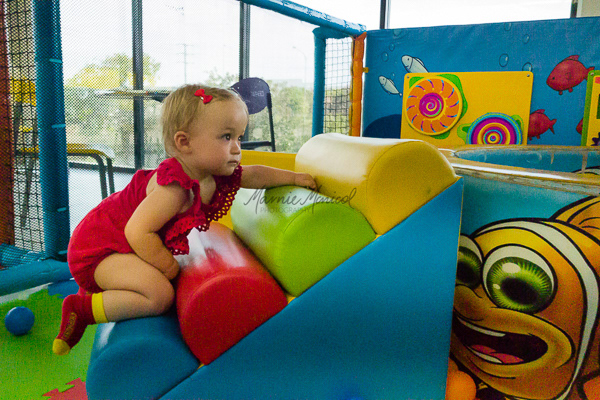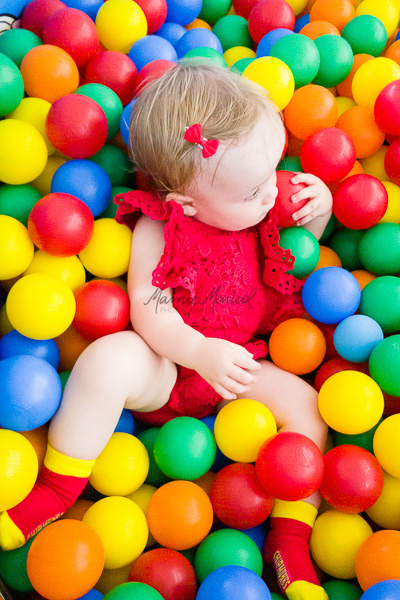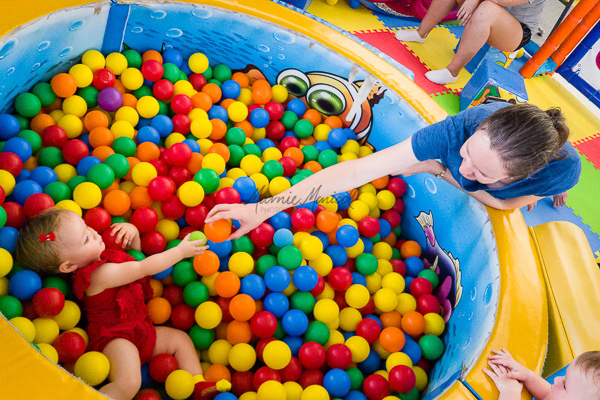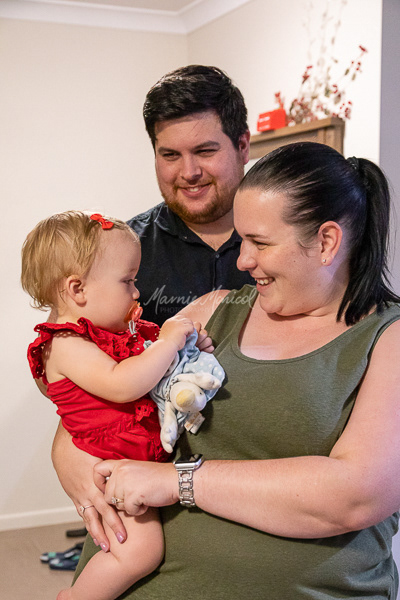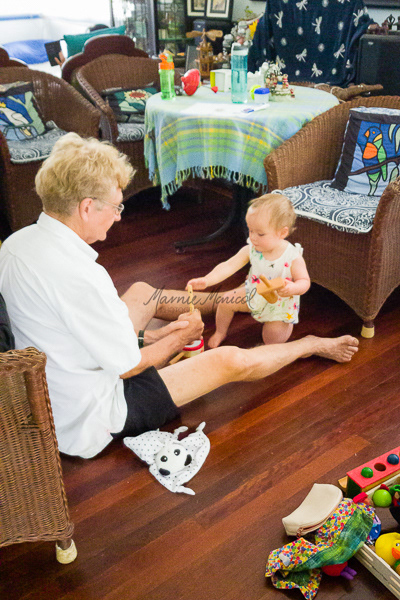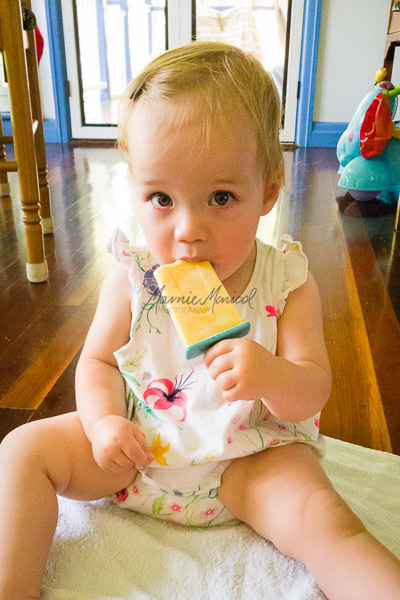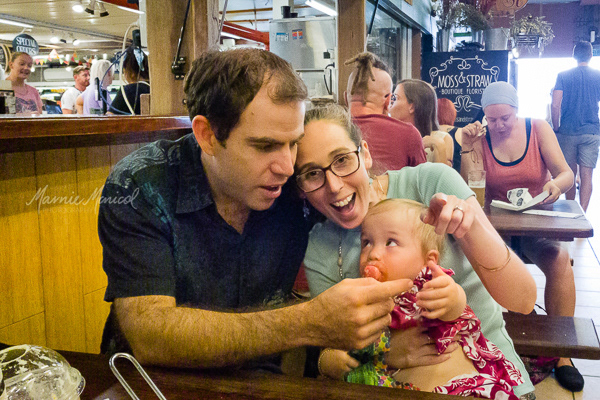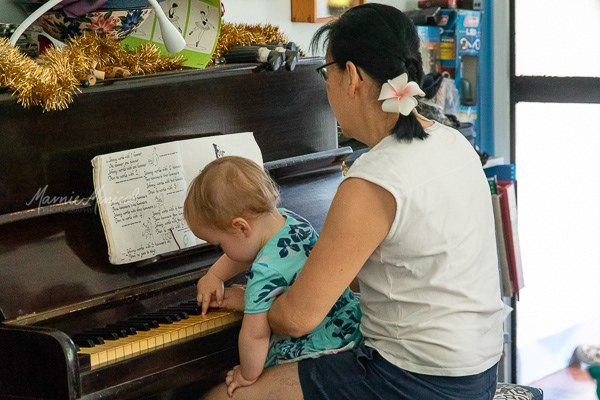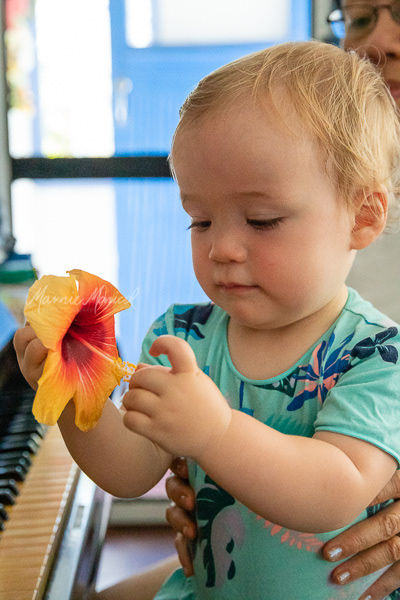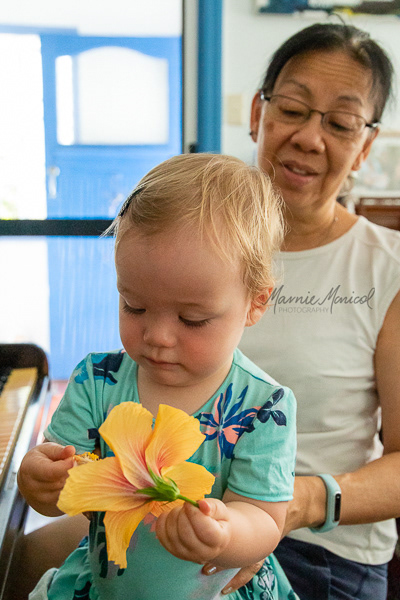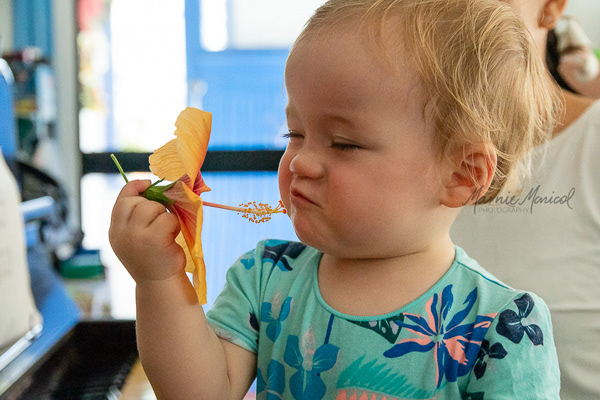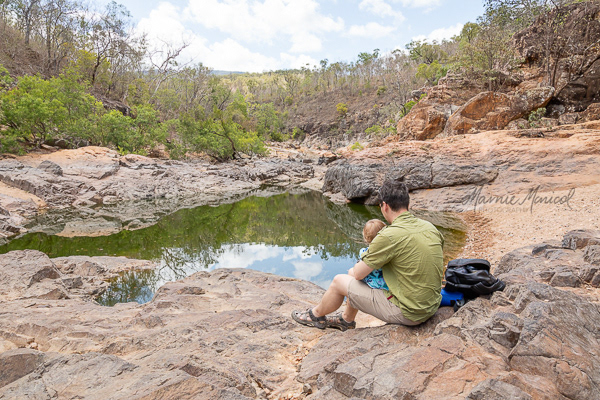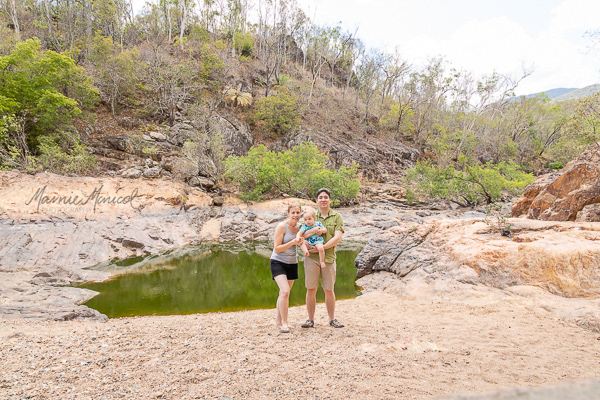 15 Months ~ Townsville adventure continued ~ Discovering fruit juice ice blocks, meeting Aunty Meeka and Uncle Chris on The Strand, cuddles with Aunty Meeka, meeting Benny the dog, walks in Anderson Park, water park with Aunty Meeka, snack time with cousin Aaliyah at the water park, meeting Uncle Lynden, playing with Mum at the water park, high fives with Uncle Lynden (three photos by Uncle Chris), comparing snuggle toys with Aaliyah, feeding turtles with Dad, Uncle David & Aunty Kate, walking along the river, hanging outside, swinging (photo by Oompa), drawing on the chalk board, blowing bubbles with Mum, distracting a teething girl with her first sprinkler experience, more swinging, visiting Hamish duck, riding with NaiNai, first swim in the ocean with Dad, hanging at the park with Uncle Lynden, playing at the play centre with Sarah, dinner with Aunty Meeka & Uncle Chris, drumming with Oompa, discovering frozen yoghurt made by Mum, lunch with Aunty Kate & Uncle David, more piano, checking out a flower from her very own hibiscus tree, smelling the flower, and visiting Alligator Creek (a very special place to Mum & Dad).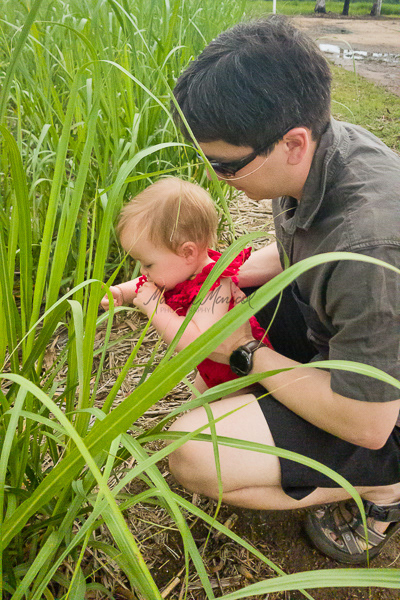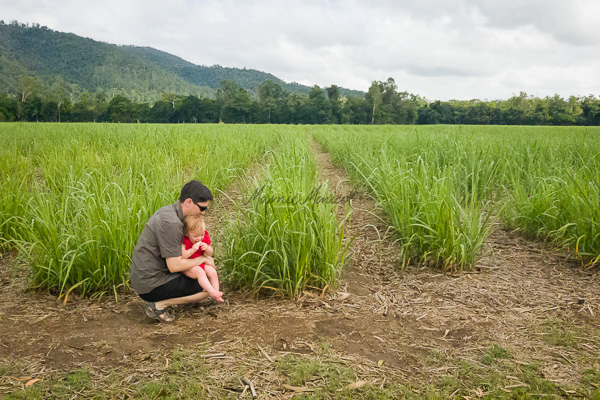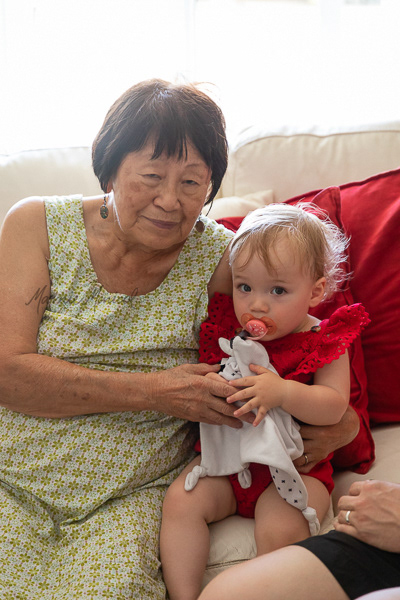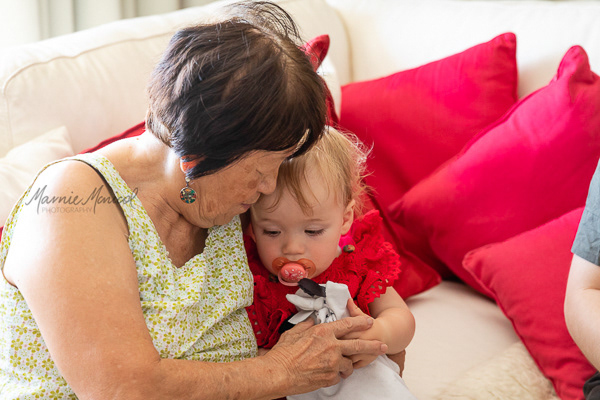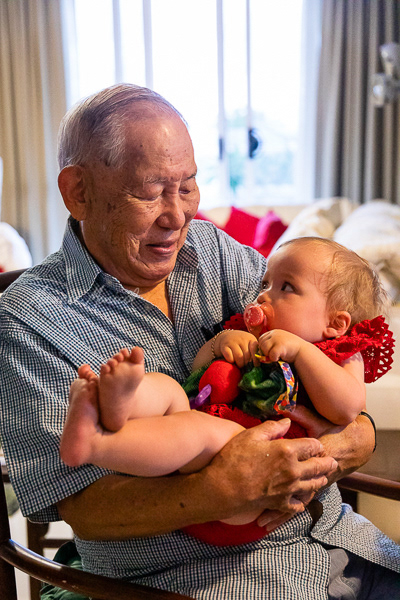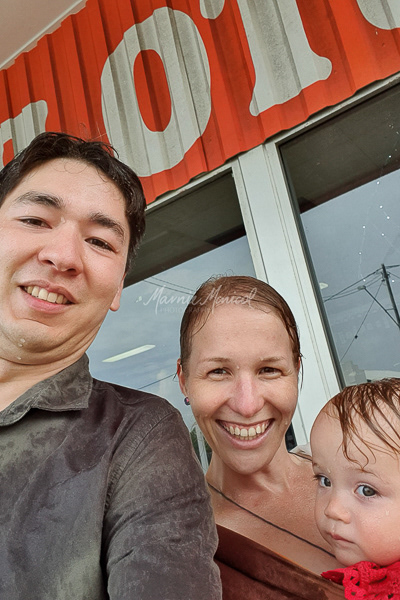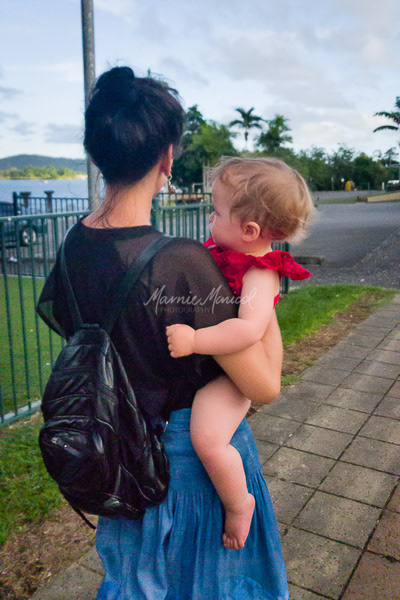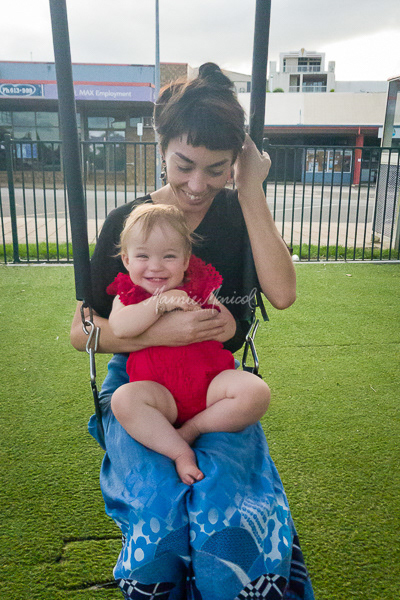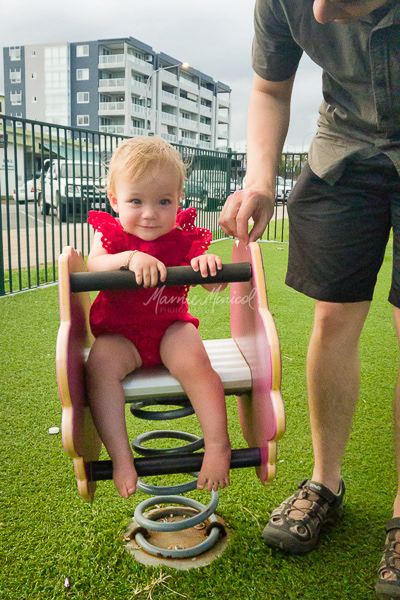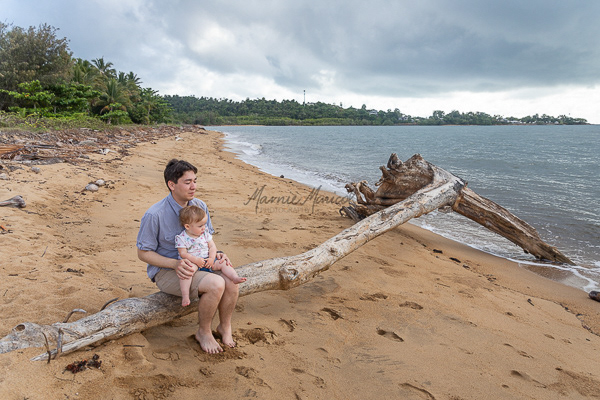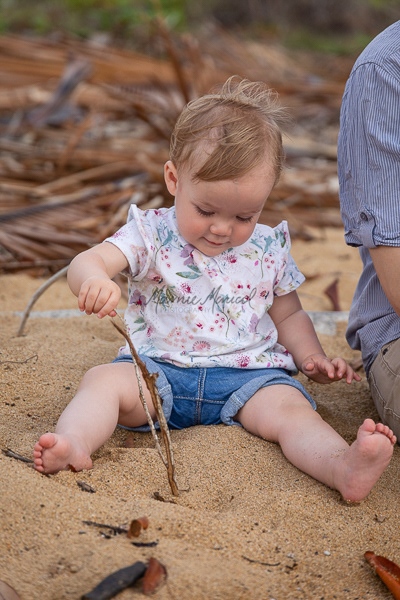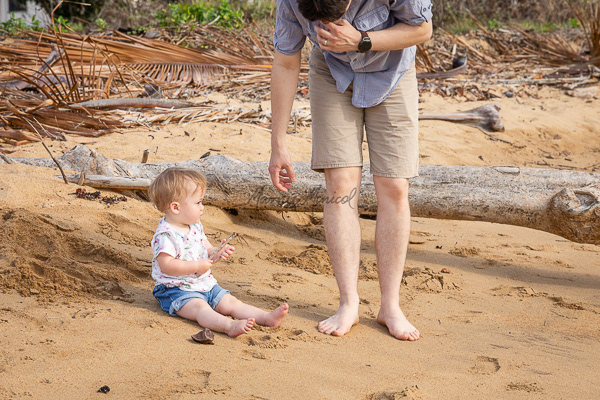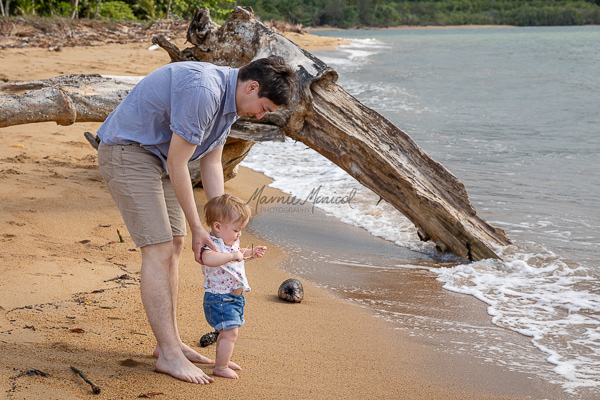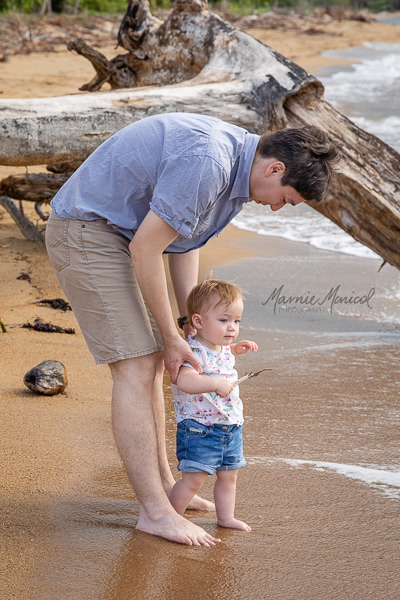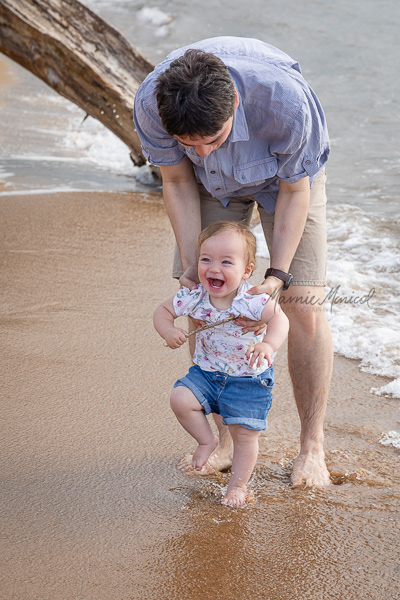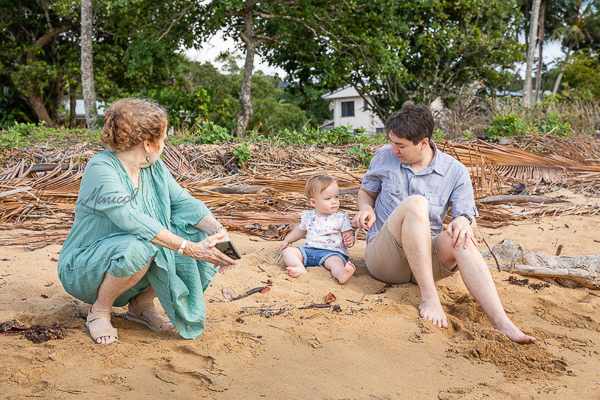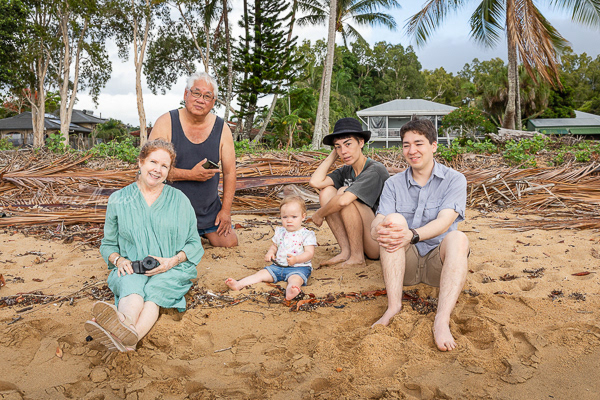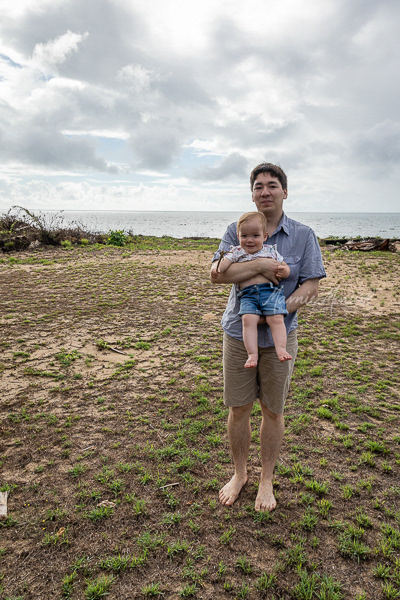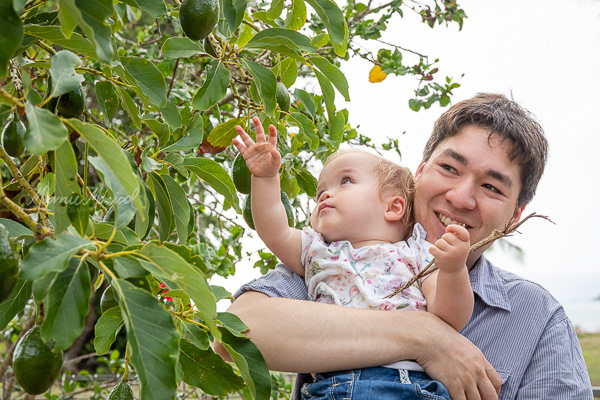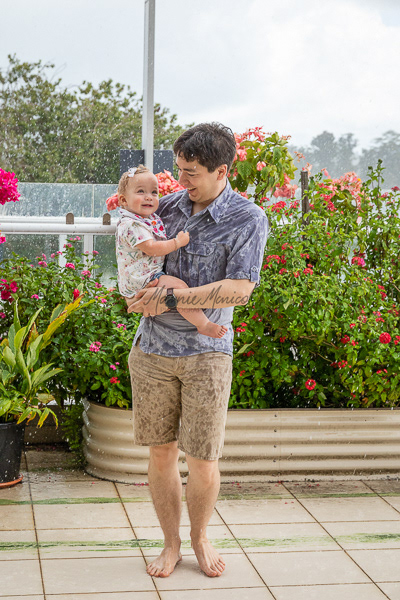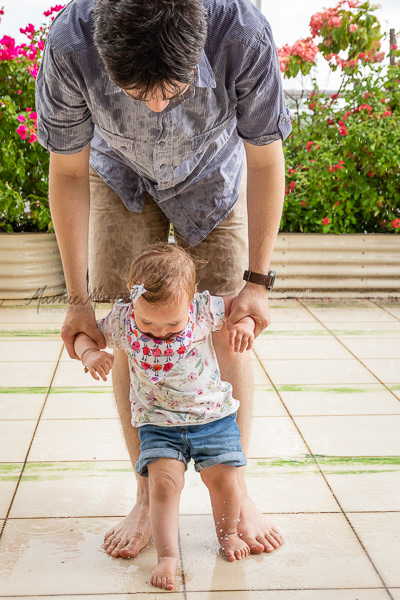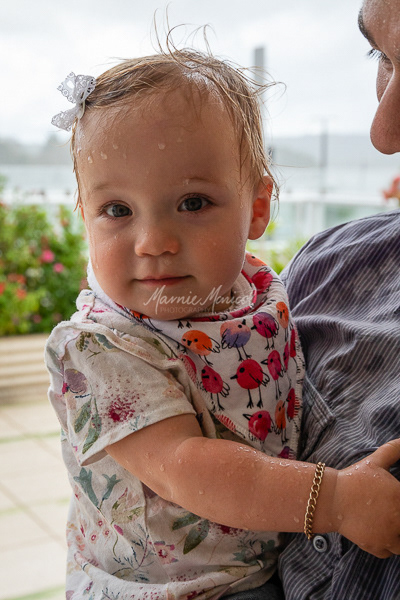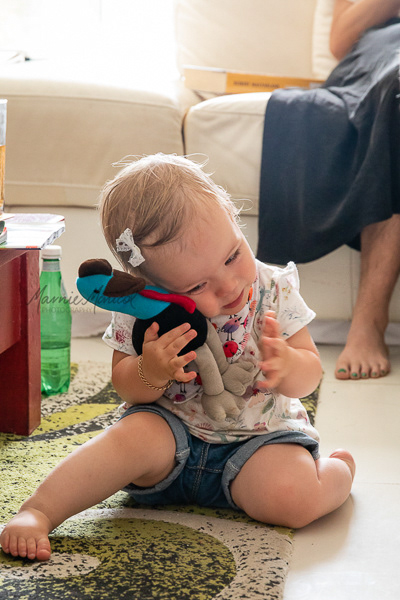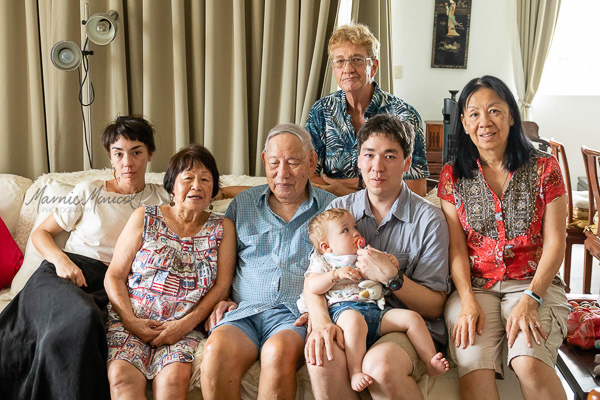 14 Months ~ Innisfail adventure ~ Learning about sugar cane on the side of the road (amazing little traveller only needed one quick stop on the 3 hour drive up to Innisfail, and none on the way back!!), meeting Great-Grandma and Great-Granddad, getting caught in a tropical rain shower with Mum and Dad, playing at the park with Aunty Skye and Dad while waiting for fish & chips, playing with a patch of sensitive weed like Mum and Dad did when they were kids, early morning beach walks, digging in the sand, dipping toes in the water (couldn't swim because of the crocodiles), hanging out with Great-Uncle Paul and Colleen, learning about avocados, playing in more tropical rain, playing with Kevin the Quack-owary, and more Innisfail family photos.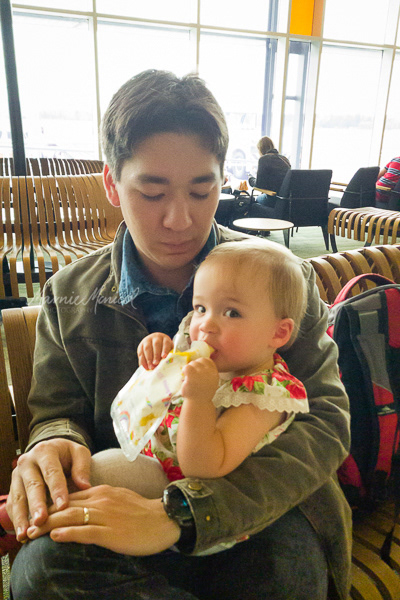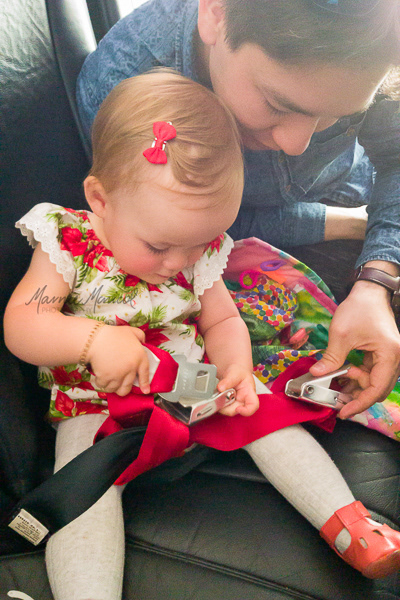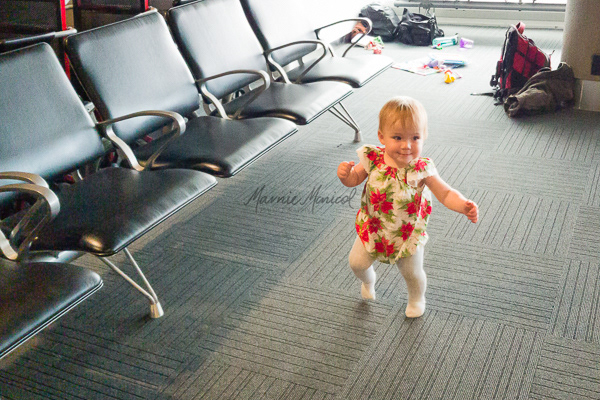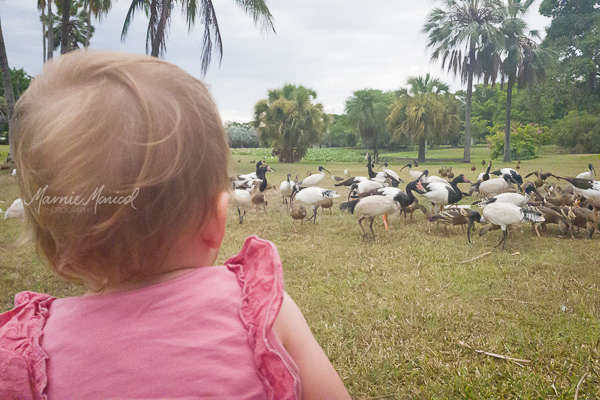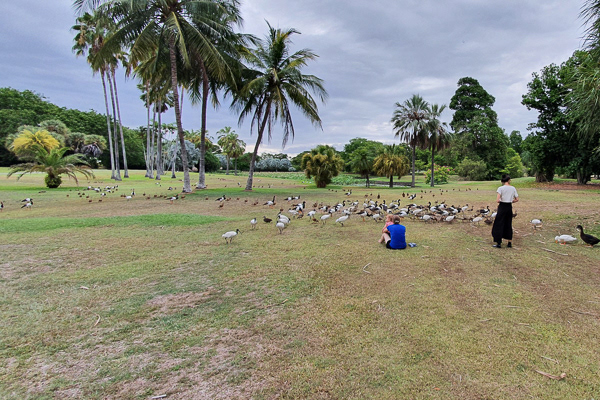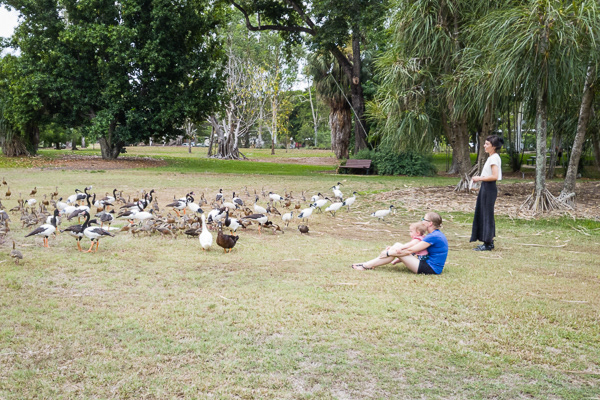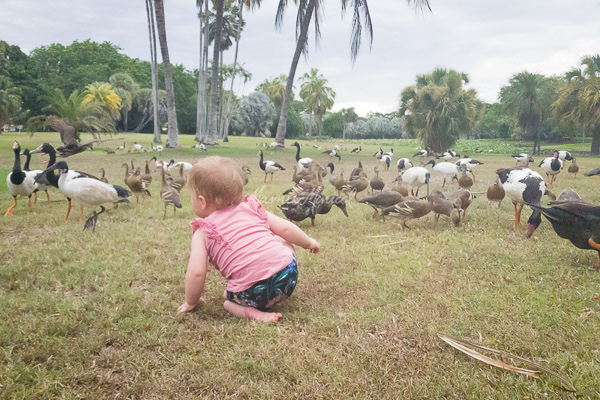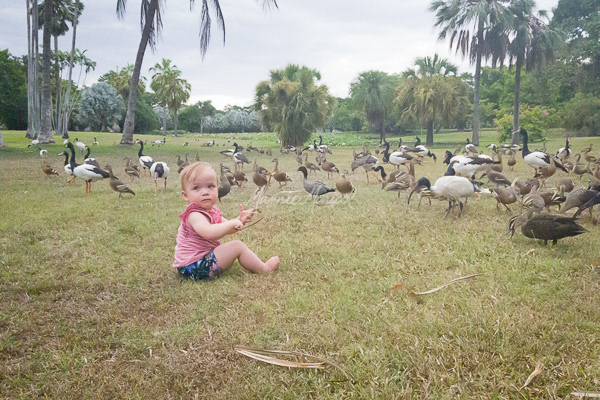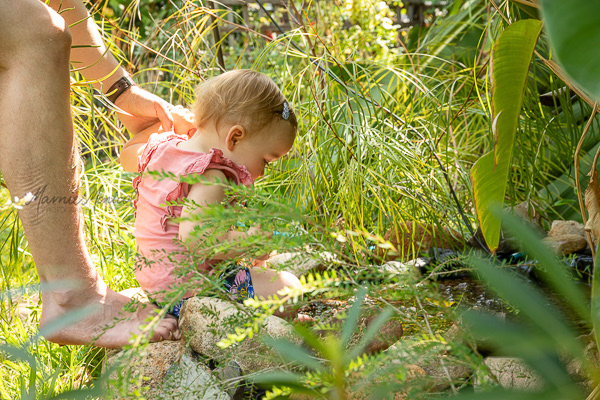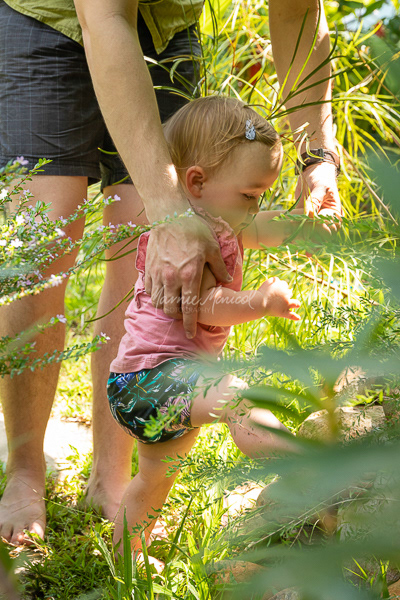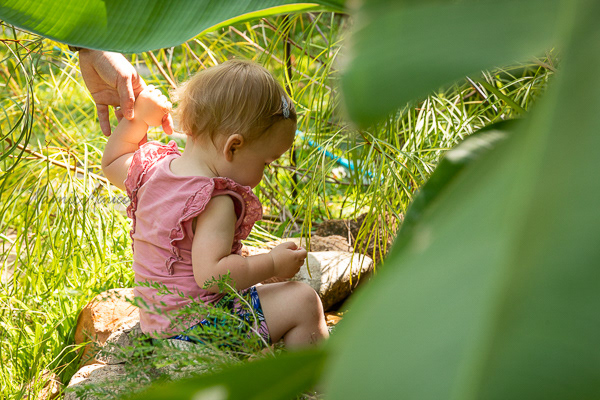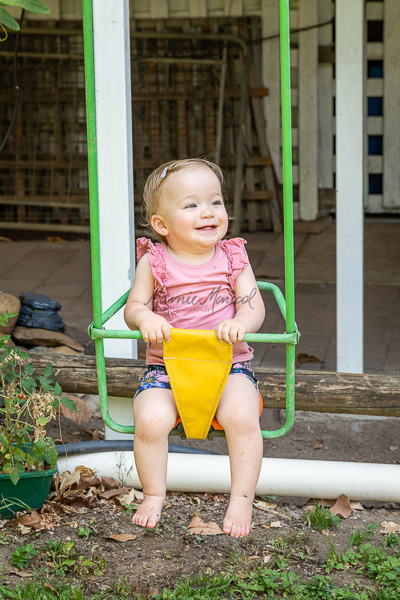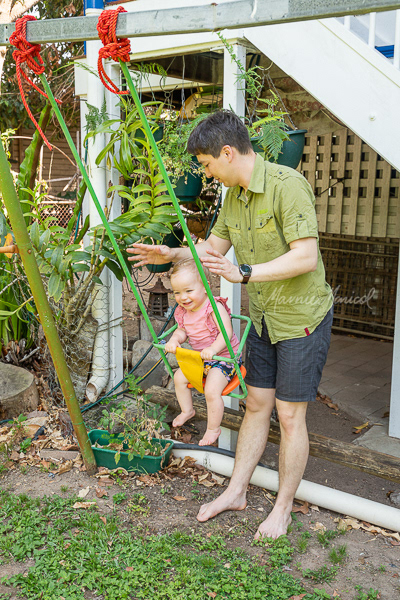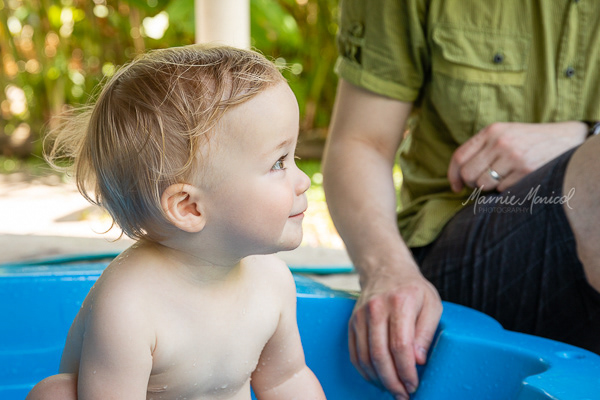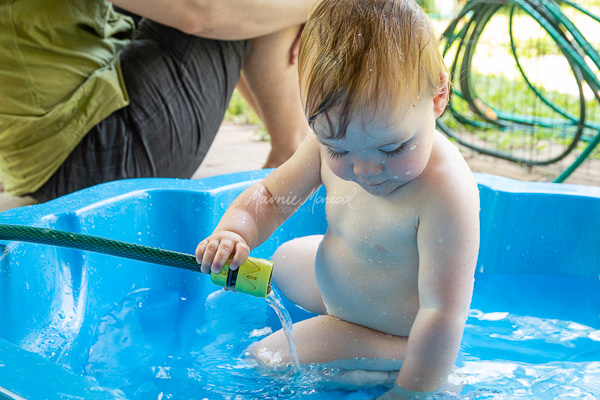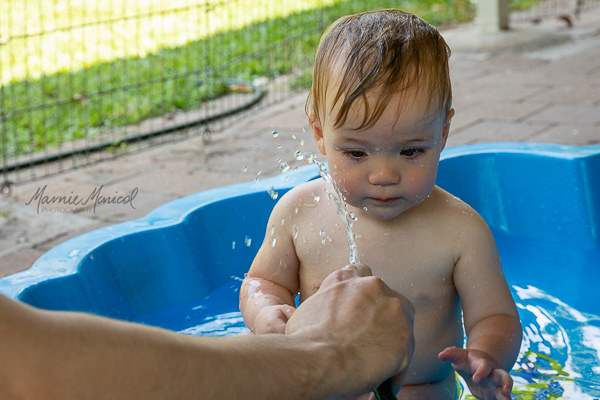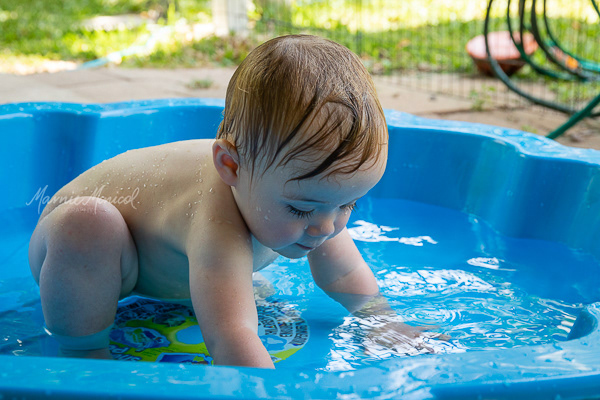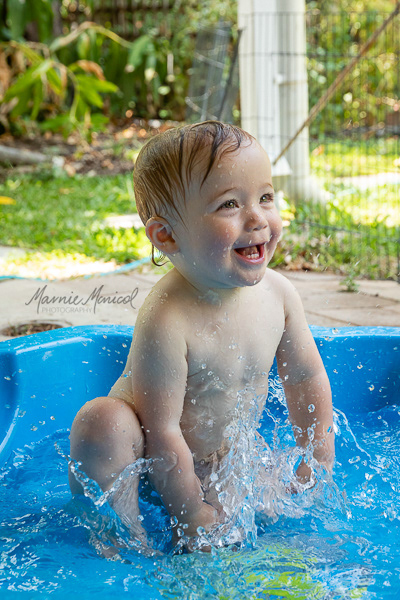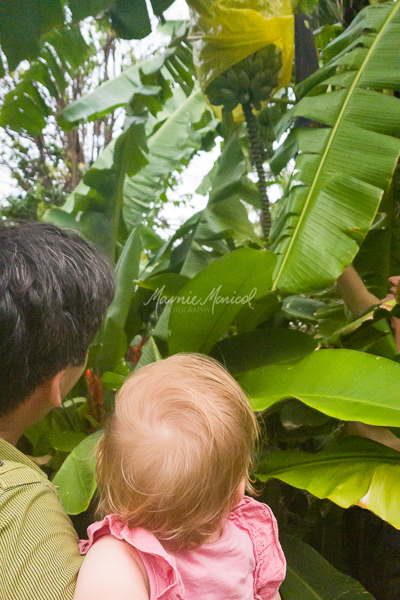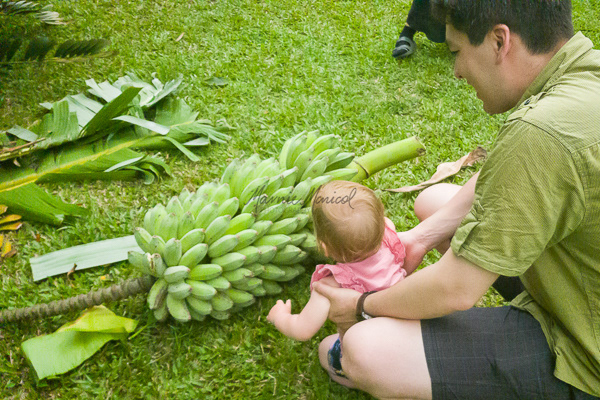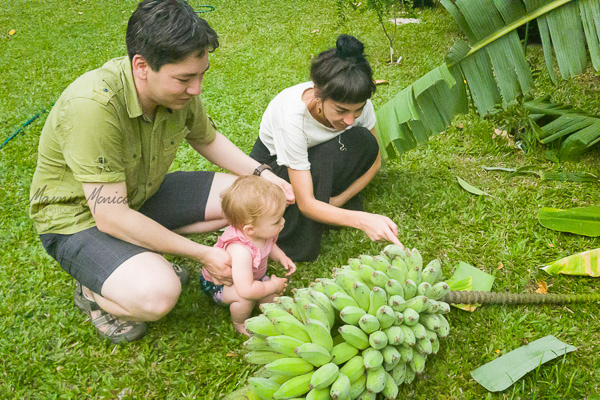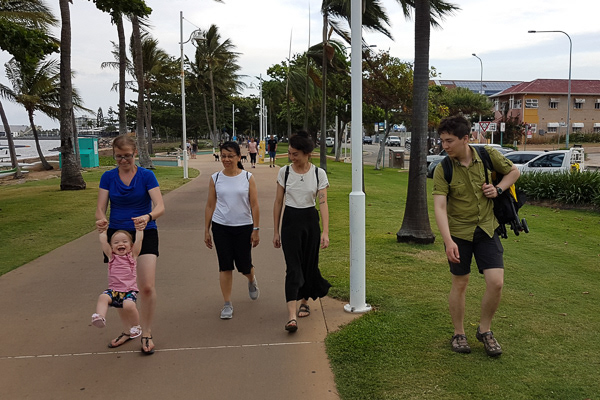 14 Months ~ Townsville adventure ~ Eating yoghurt at Hobart airport, playing with seatbelts on the plane, realising that walking is much better than crawling at Brisbane airport, playing piano with NaiNai, feeding the ducks at Anderson Park, leaving Mum to go try pat the ducks, paddling feet in NaiNai's and Oompa's pond, exploring the garden, swinging, first paddle pool experience, learning about how bananas grow, and walks on The Strand (photo by Oompa).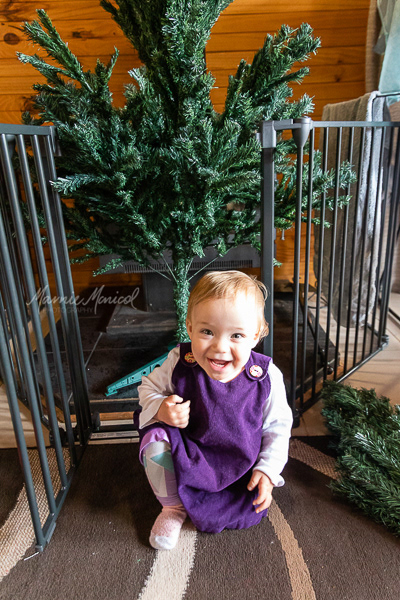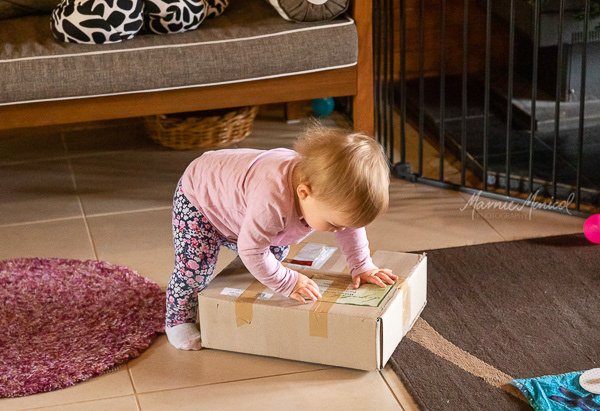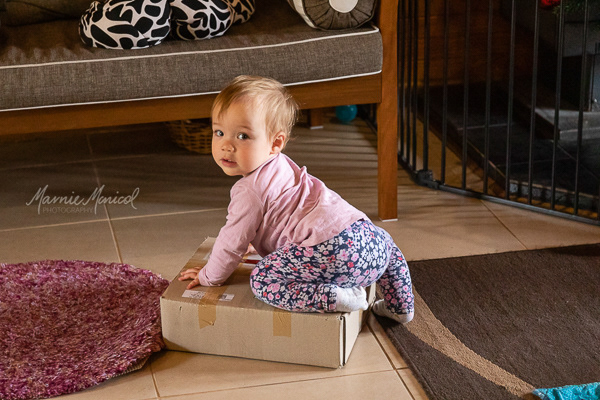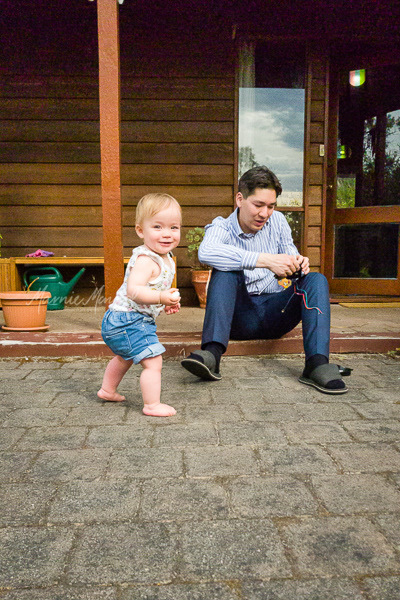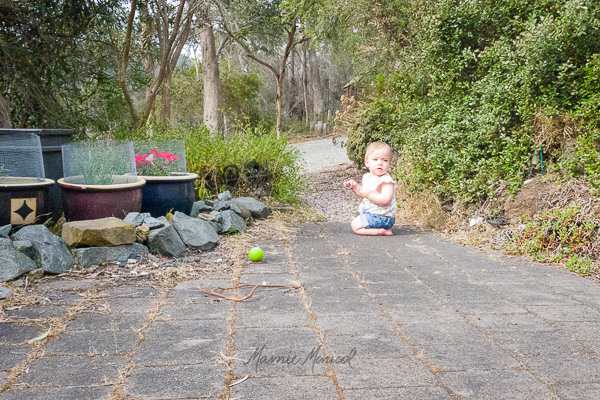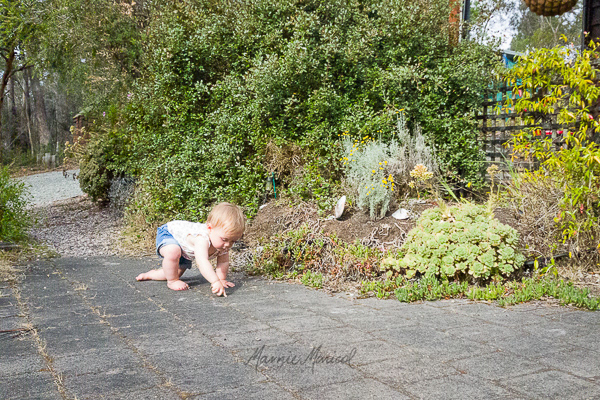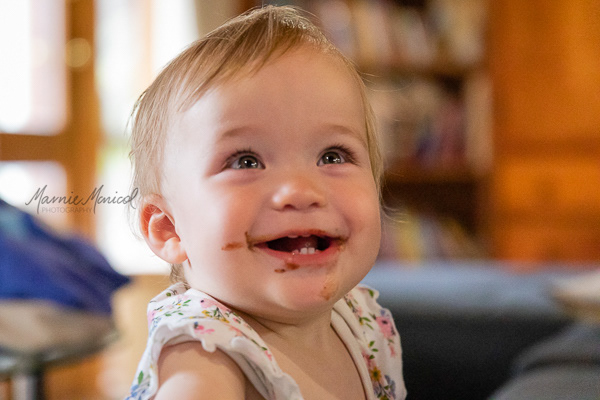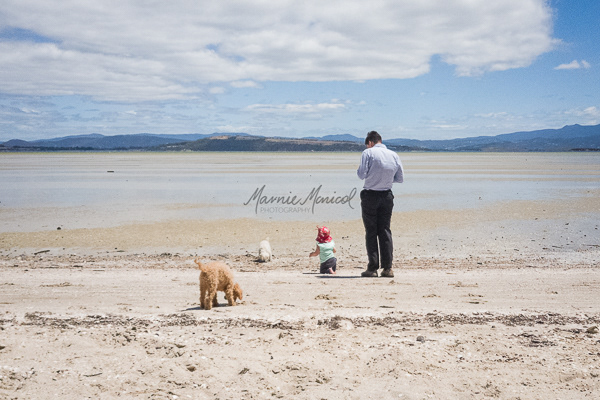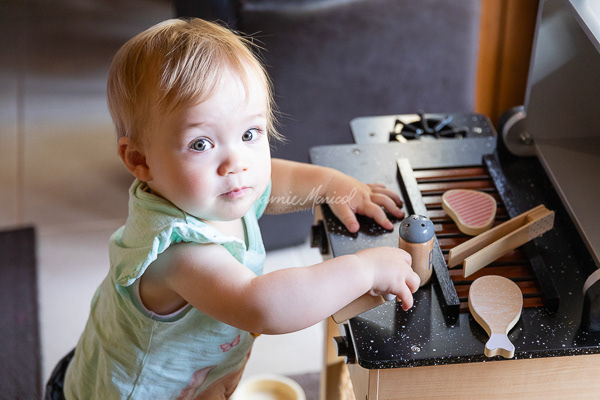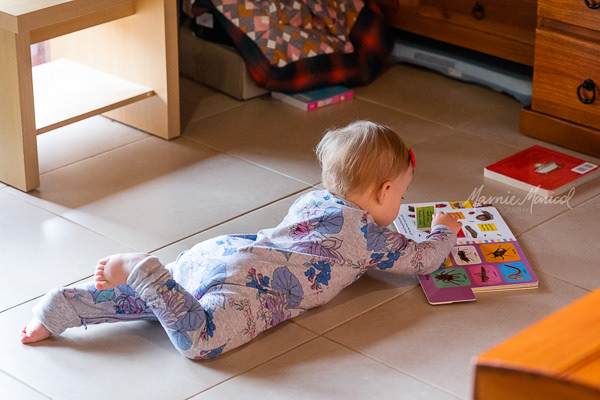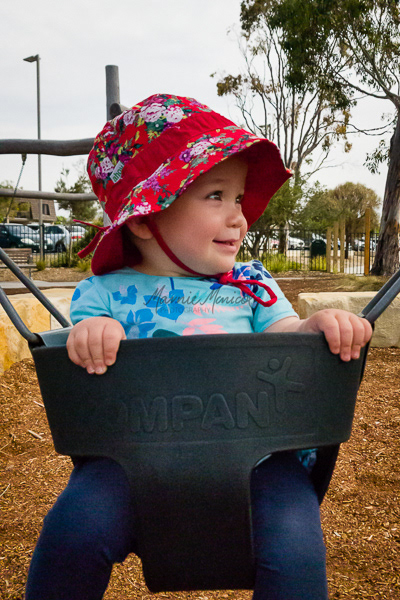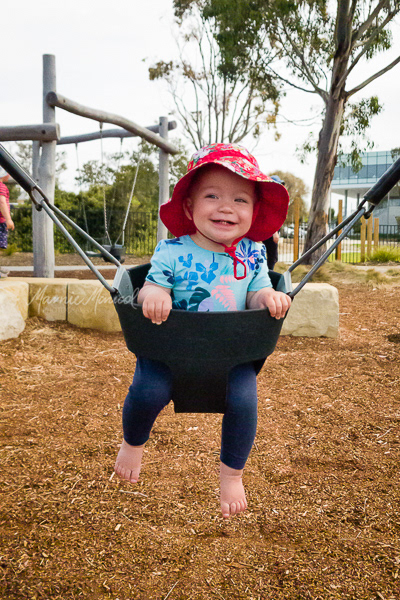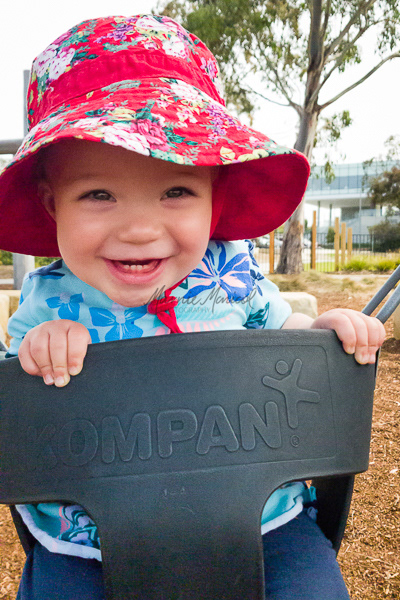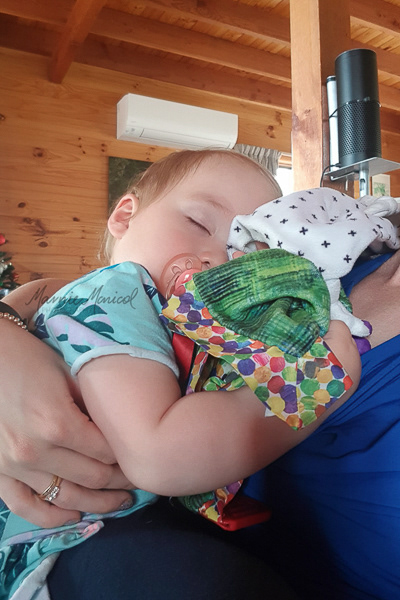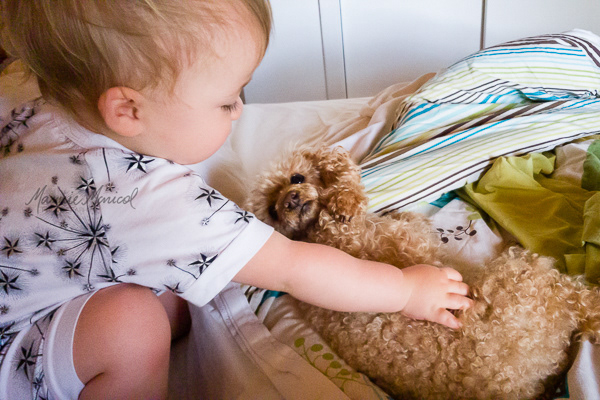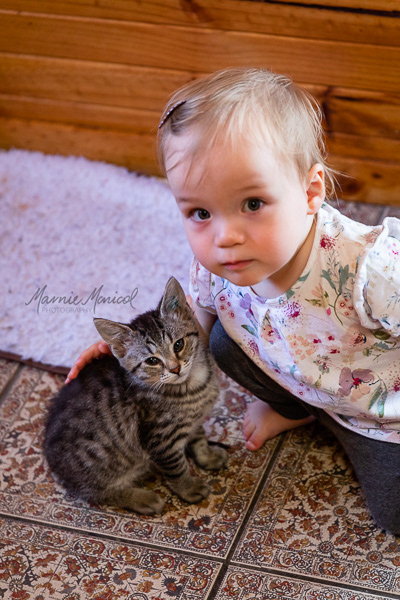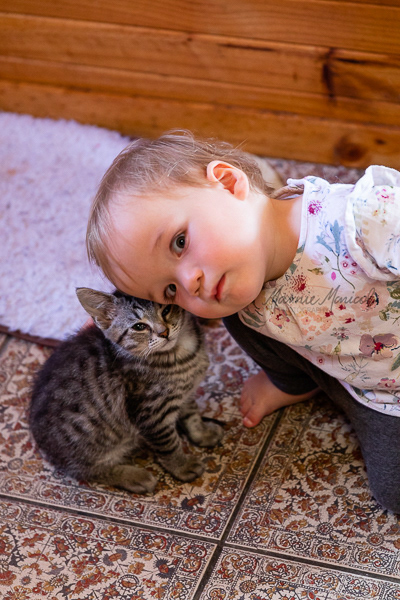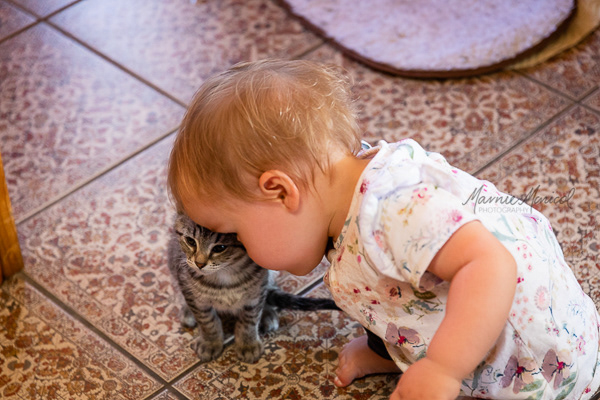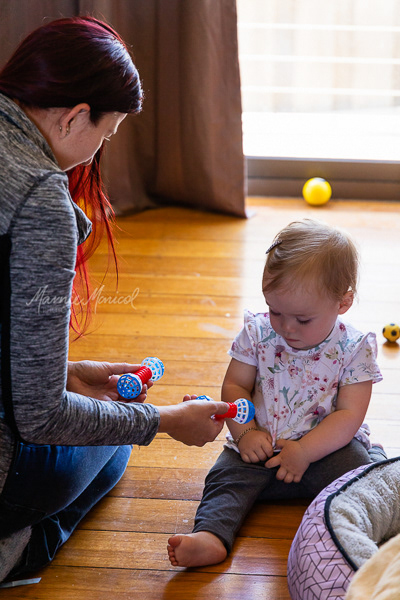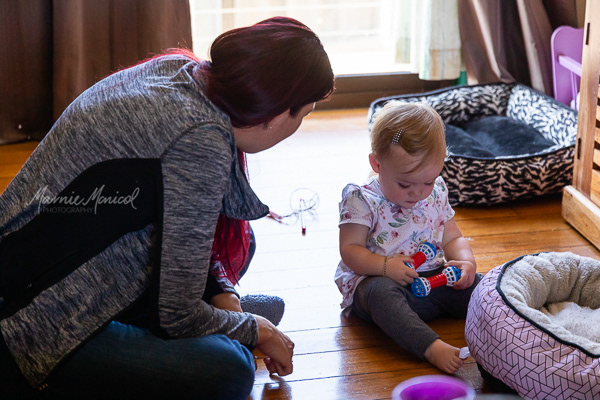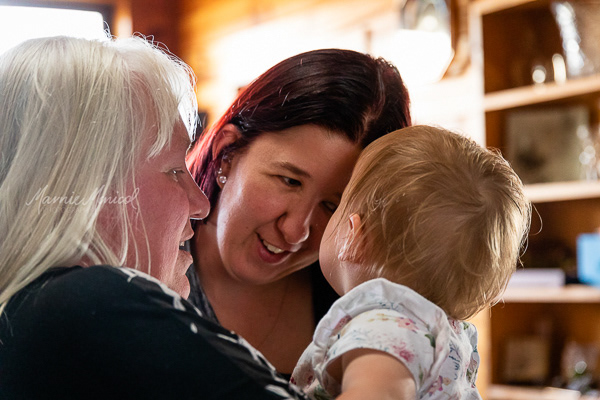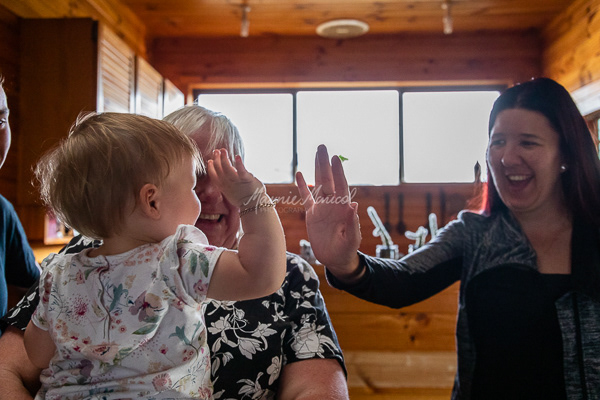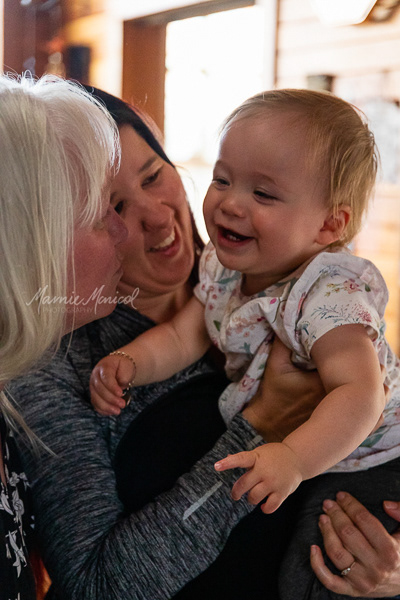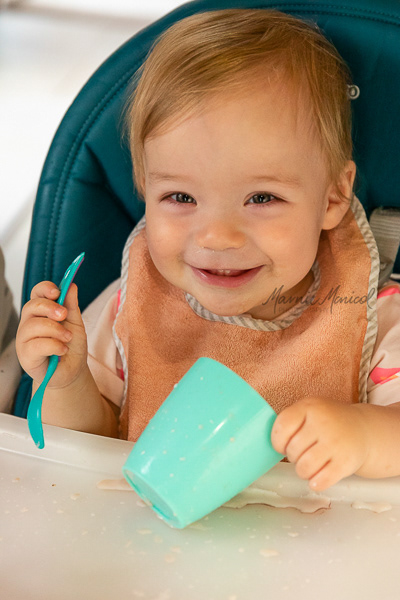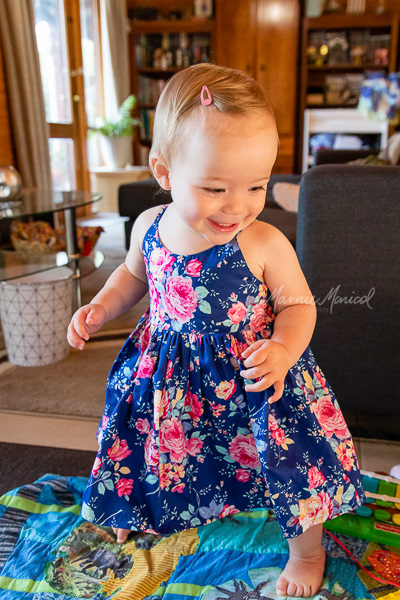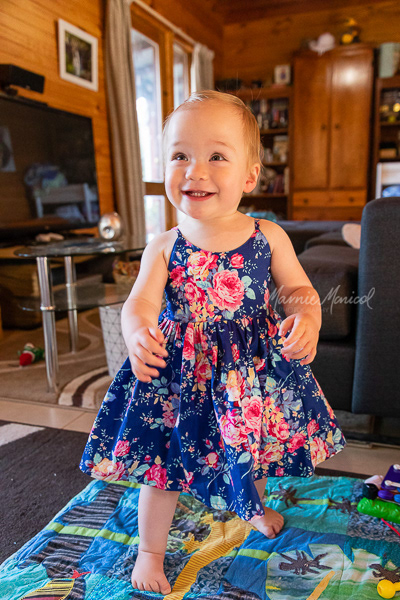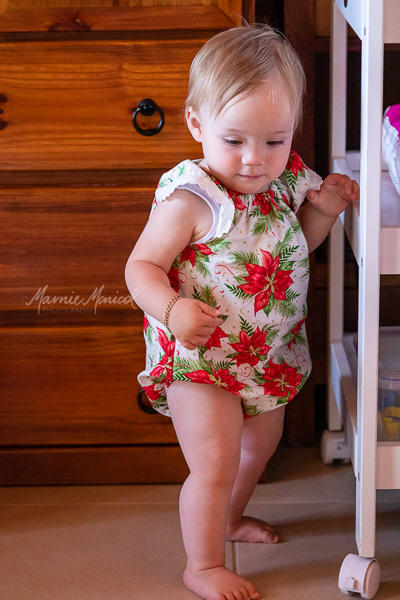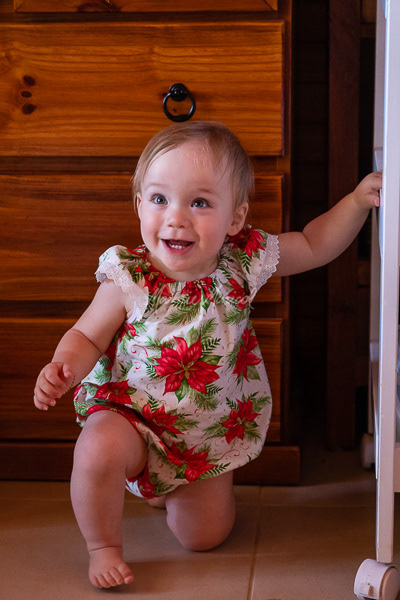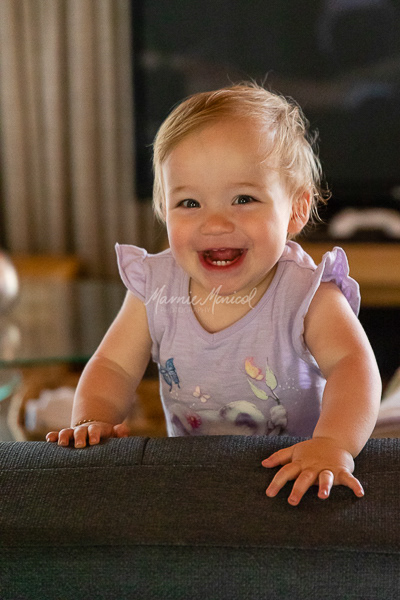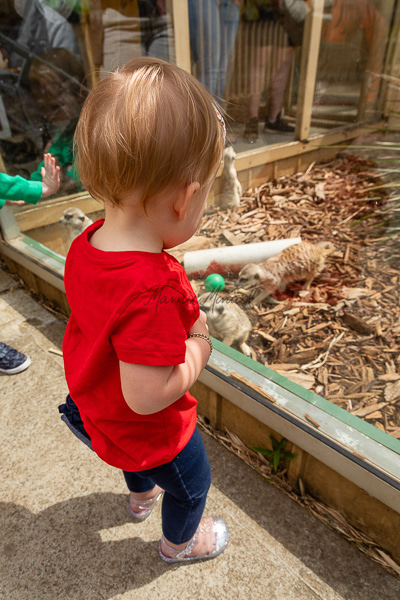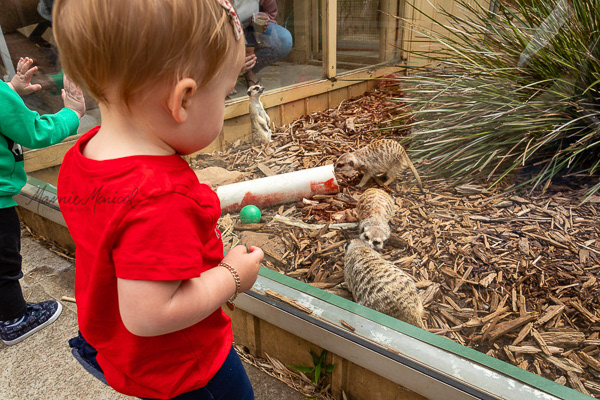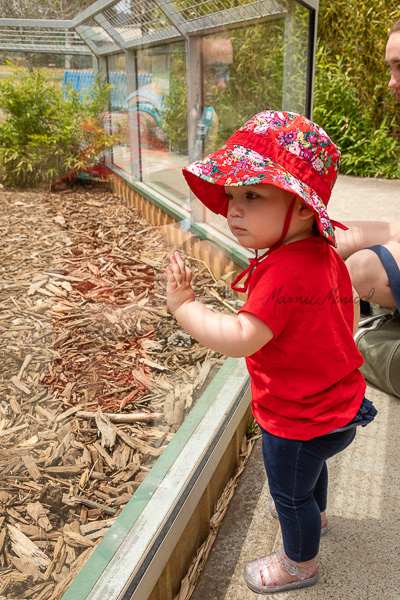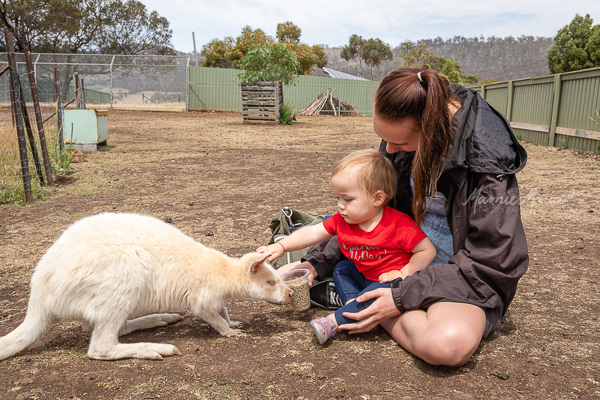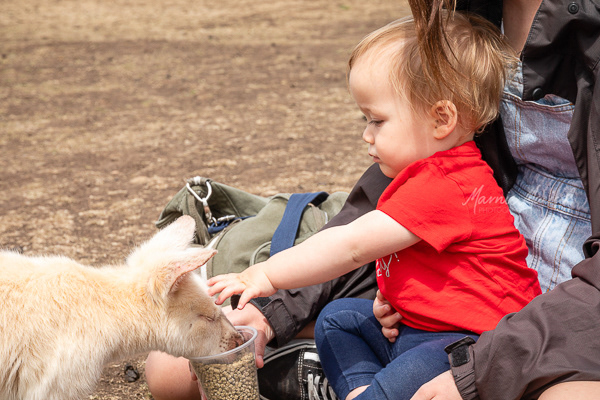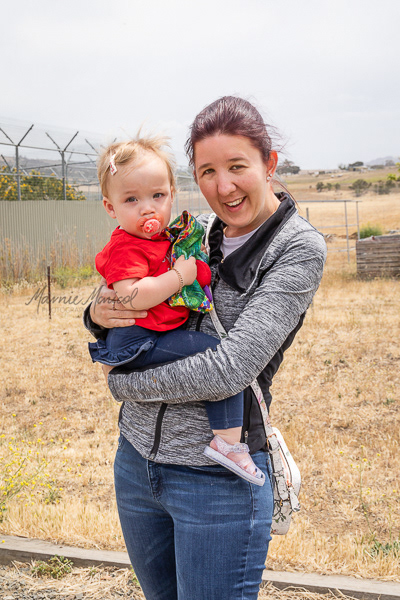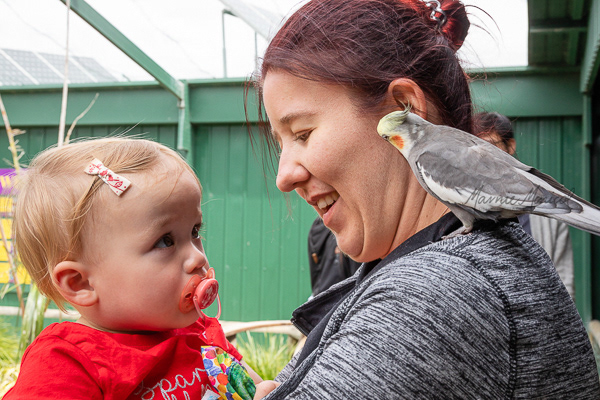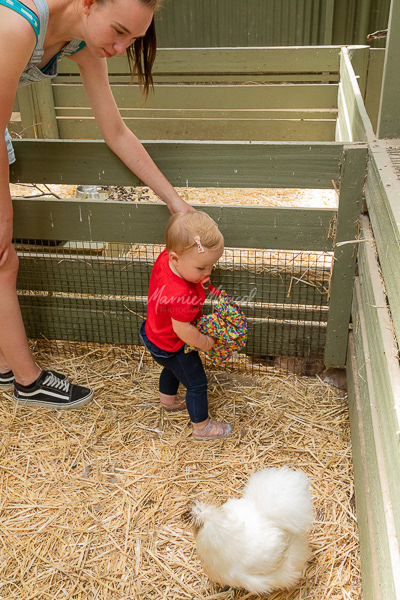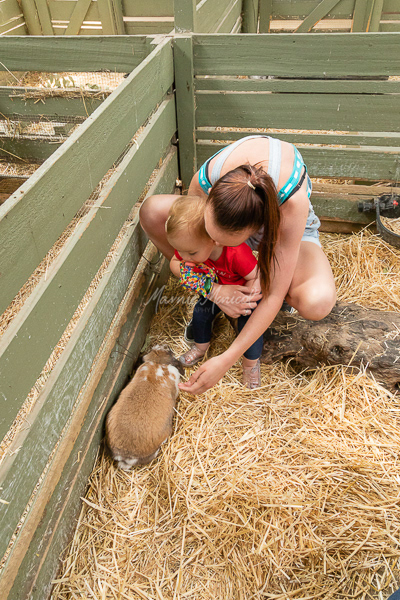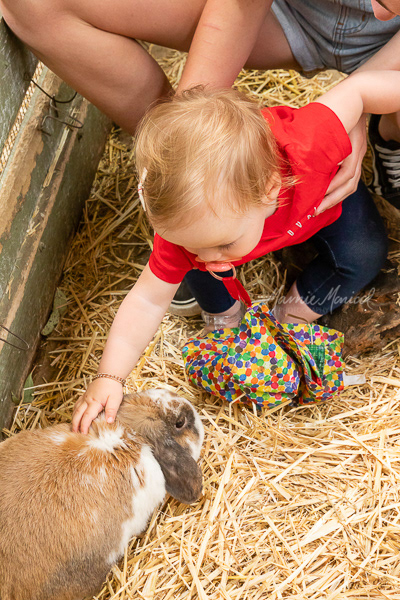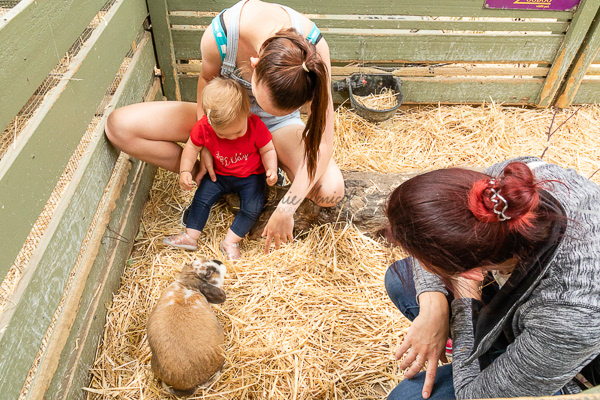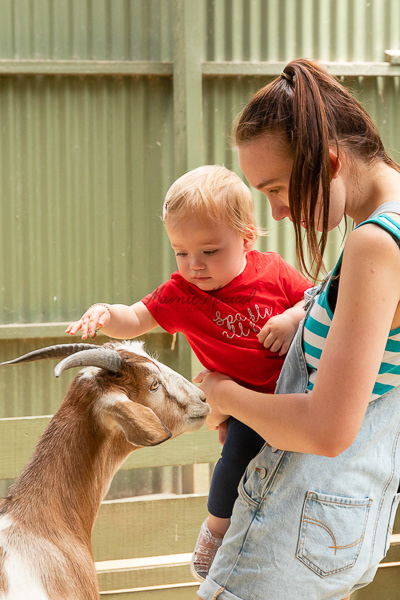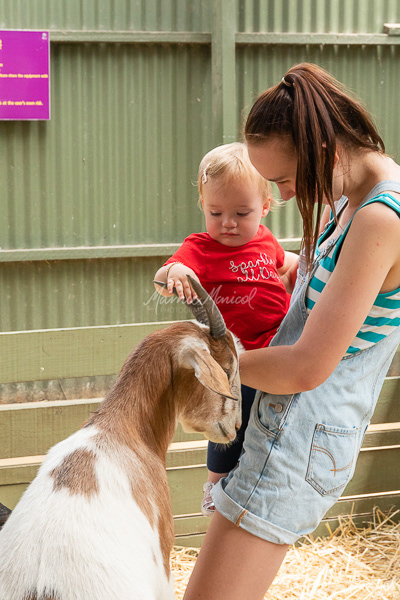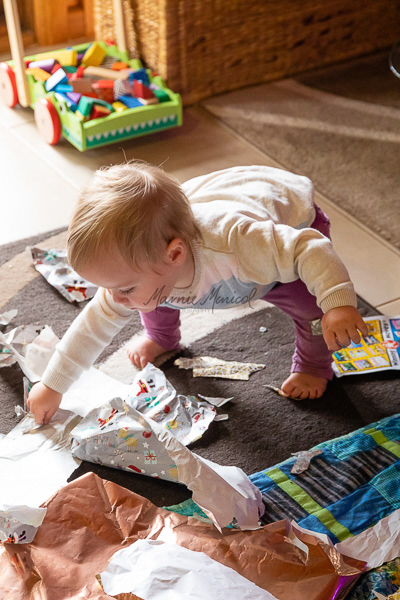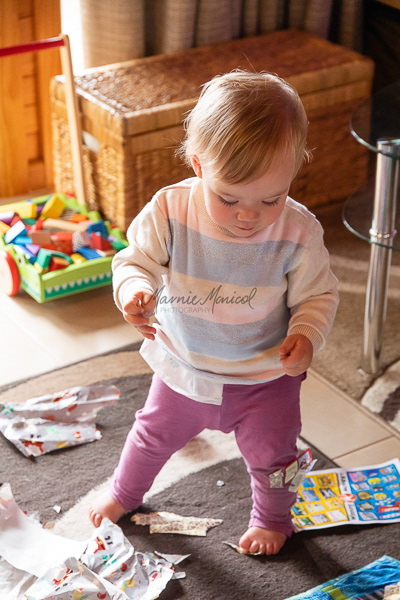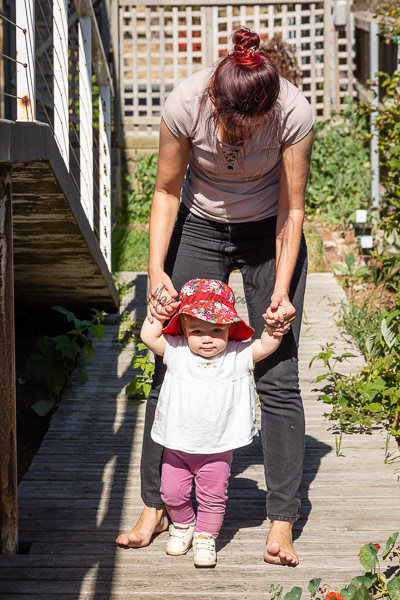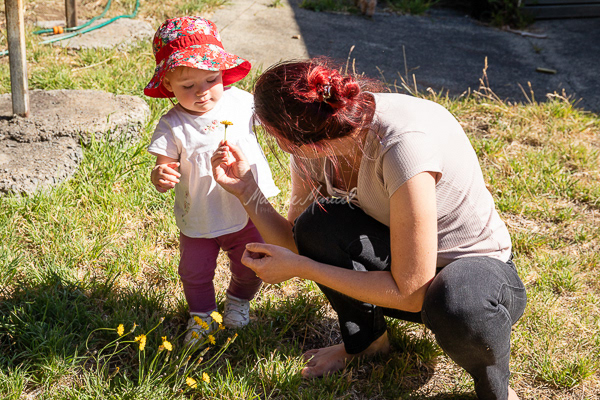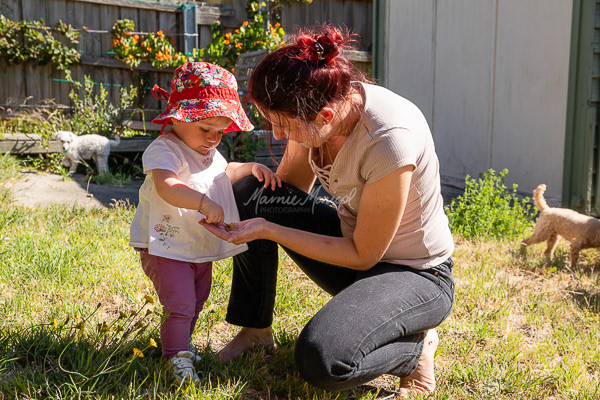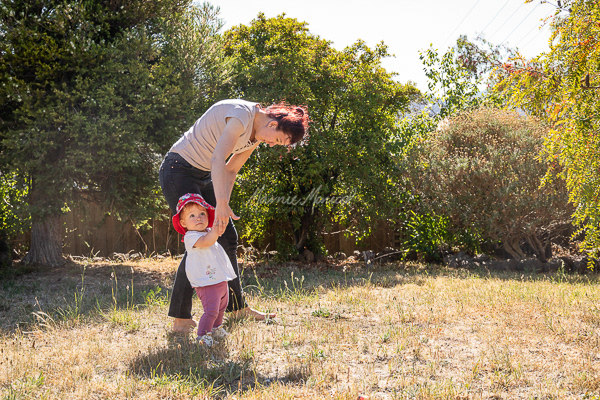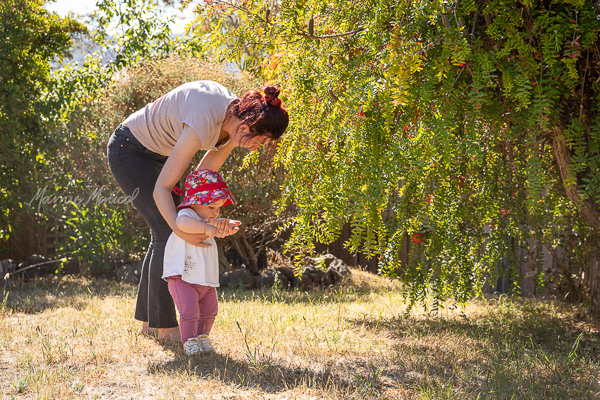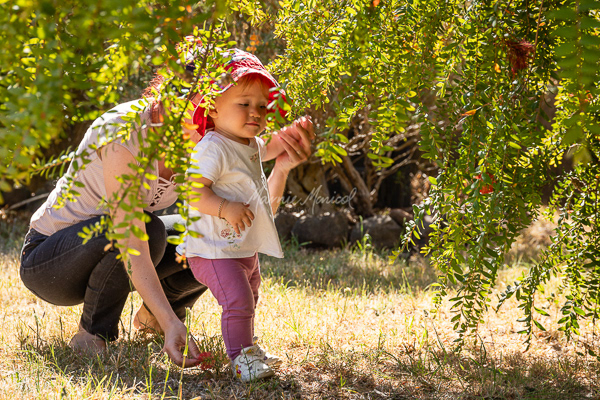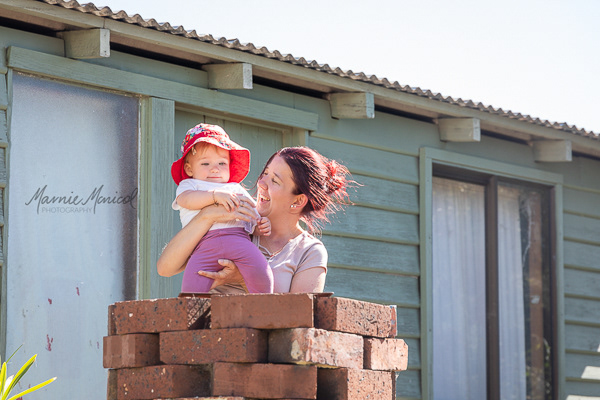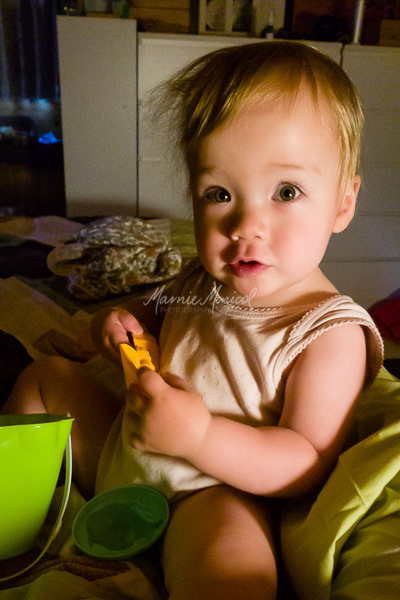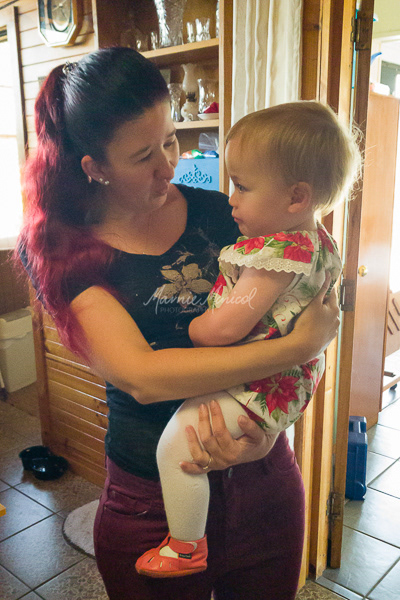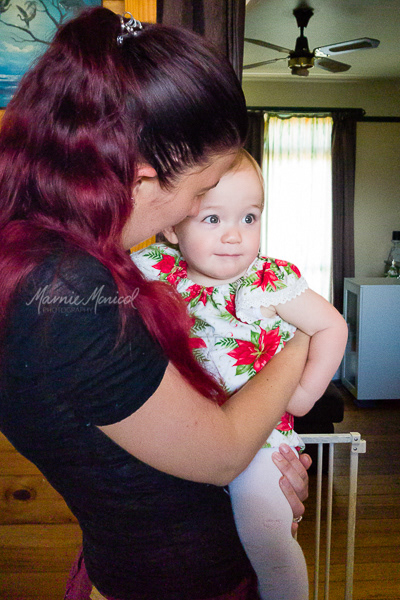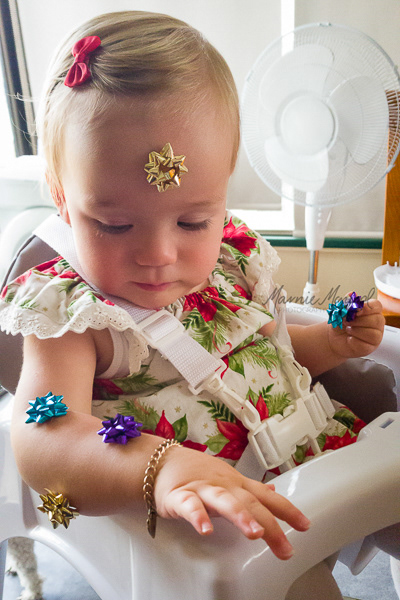 14 Months ~ Putting up the Christmas tree, learning to climb on boxes, playing outside (outside is her happy place), trying some of Dad's chocolate cake, beach days, 'cooking' on her BBQ, sleeping after a big morning, a bit of reading before breakfast, swinging at the park, two snuggle toys are better than one, belly rubs for Java, cuddles for kittens, meeting Aunty Alison for the first time, babycinos make us happy, modelling a beautiful new dress and Christmas outfit, playing peek-a-boo over the back of the couch, a trip to Zoodoo (Christmas present from Aunty Alison), playing with wrapping paper, exploring Granma's yard with Aunty Alison, checking out what Santa brought, cuddles with Aunty Alison, and being covered in Christmas bows by Mum.
Little Java only politely asks for belly rubs from people she trusts. It has taken a lot of time, effort and patience to get to this point, but she accepted her very first belly rub from Brianna!!
Our little adrenaline junkie at it again!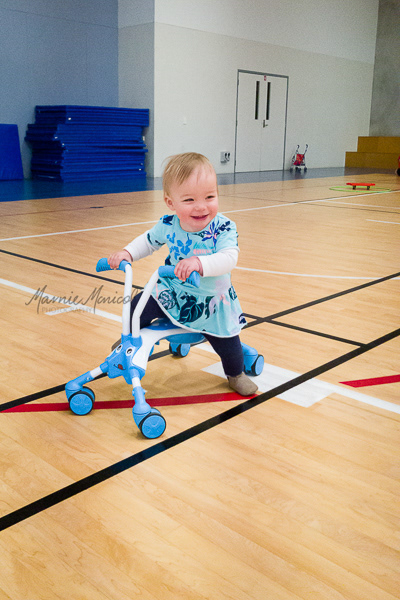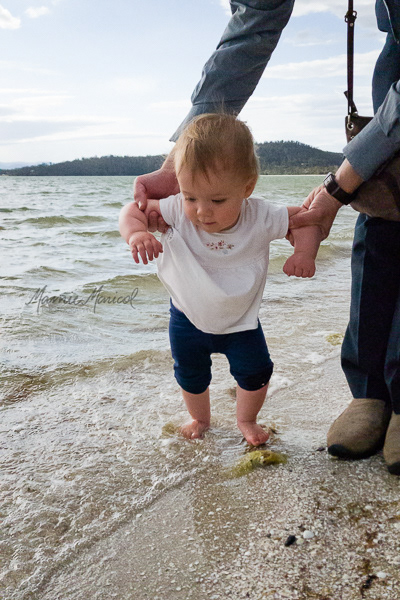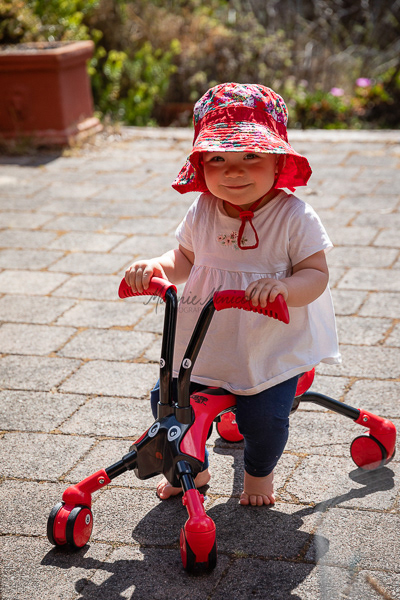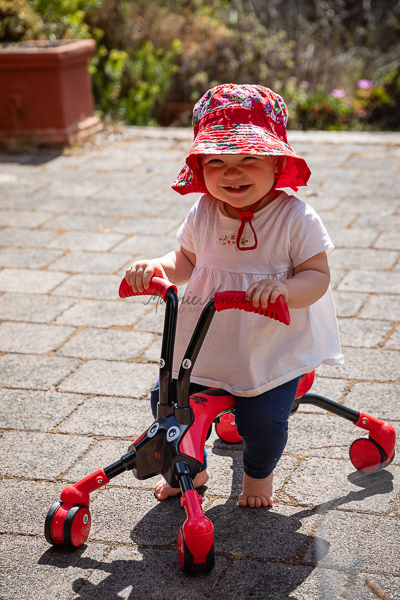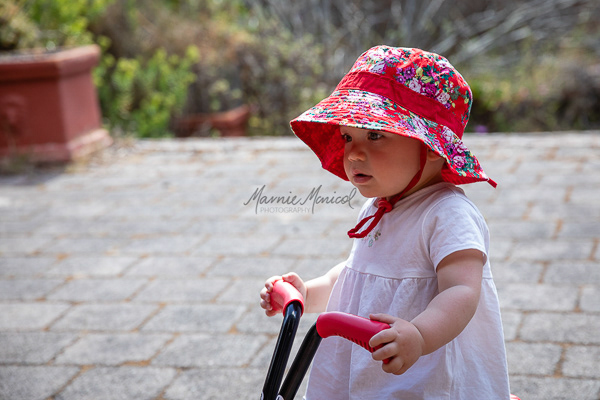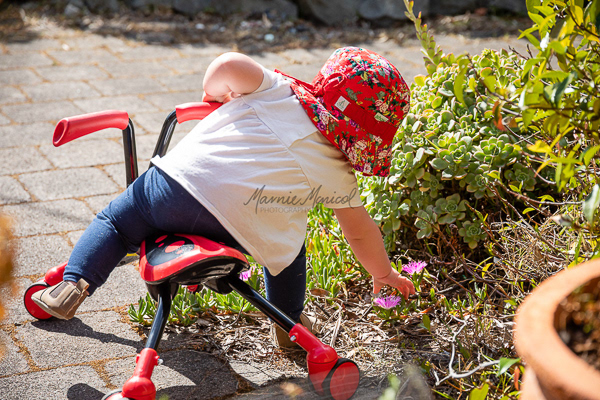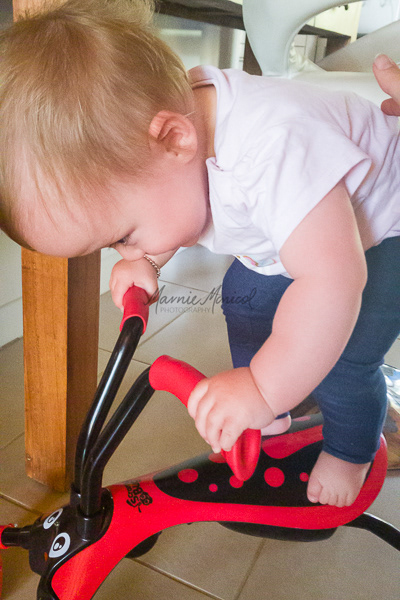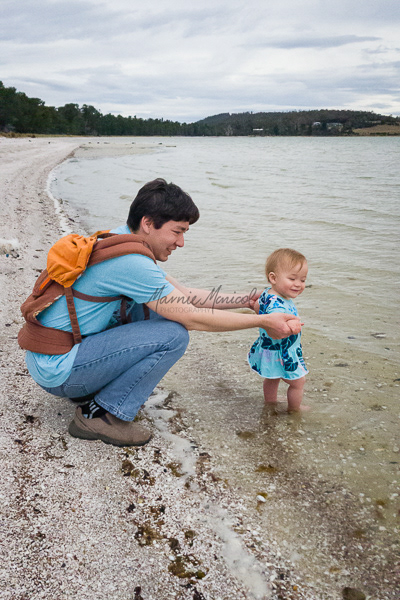 13 Months ~ Riding bikes at LiL, beach walks, riding her new bike at home, being adorable, picking flowers, giving Mum grey hairs by climbing on bikes, more beach walks.
This is a little trick I pull out sometimes when we've had a bad day and nothing else helps. It works every time. Sound needed.
Learning about brushing hair.
Many people have asked if Brianna is as quiet at home as she is when they see us out and about... No.
Puppy cuddles make us melt...